Time is money.
We save you both!
Your dedicated import / export assistant in China.
International freight, sourcing, 3PL services, customs clearance, quality control...

About FNM Vietnam
An expert team, specialised in freight forwarding and supply-chain optimization, from and to Vietnam. Our polyglot collaborators, mastering French, Vietnamese and English language are guaranteeing you clarity toward the different links composing your supply-chain.
Strong of its decade of experience, FNM Vietnam followed proactively the evolution of import/export to answer the modern requirements of the international trade businesses.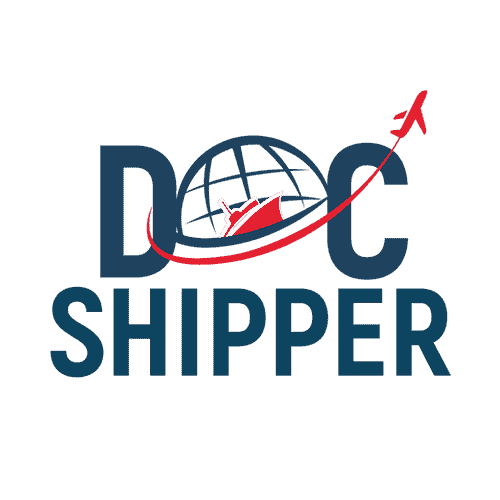 Unique support over the entire product cycle!
000000
Chartered cubic meters

Our great relations with carriers in Vietnam enables us to have competitive rates for their services. LCL, FCL, Bulk, Roro, OOG, we can provide you all these services from and to Vietnam.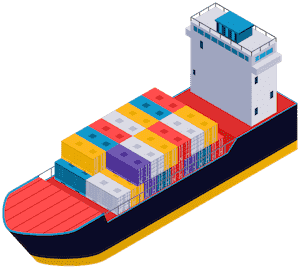 Frequent Questions about Sea Freight
From what volume does sea freight become profitable?
Ocean freight is the most widely used method of transportation in the world, being quite simply the cheapest method on the market. Usually, sea freight becomes interesting when you send volume over 2 cubic meters, below that we suggest to opt for air freight. Although you have the choice between shipping by groupage (LCL) or full container (FCL), this method is - unsurprisingly - much slower than air.
Maritime groupage (LCL) or full container (FCL), what to choose?
As you may have understood, when you ship in groupage (LCL - Less than Container Load), you are sharing the container with other shippers. Conversely, when you opt for a full container solution (FCL - Full Container Load), you reserve the entire container. In general, from a financial point of view, we suggest to go for an FCL from 15 cubic meters although the 20ft container has a capacity of 33 cubic meters.
What is the advantage of choosing sea freight?
First and foremost, ocean freight is simply the cheapest solution on the market when shipping large volumes. Failing to be loaned, this method is secure and allows you to charter goods in most countries around the world. In addition to this advantage, sea freight also makes it possible to ship prohibited goods by air such as electronic products with batteries.
Which port of departure should I choose?
Our team relies mainly on 2 factors to determine the departure (and arrival) port. As a first step (and this is the most important factor), we analyze the international port closest to the starting address. Secondly, we check the prices of the different shipping lines according to the port of departure. We generally select the cheapest method unless contraindicated as a problem of time.
FNM Vietnam is positioned in all Vietnam's international airports. This enables us to book classic, courier or urgent freight from everywhere.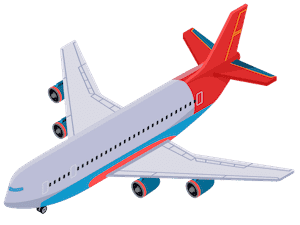 Frequent Questions about Air Freight
When does air freight become profitable?
Besides the time issue that you can overcome with air shipping, this method is generally cost effective (financially speaking) when shipping a small volume / weight: usually below 2 cubic meters or 200 kgs. For all higher volumes and if your priority is profitability, then you will opt for a solution by sea.
Are there any specific restrictions when shipping by air?
It is the IATA (International Air Transport Association) organization that regulates all air traffic and therefore air freight. This is an area with very strict rules to avoid technical problems which can turn into a tragedy. Thus, many products cannot be shipped by air such as batteries, liquids, flammable products ...
How much and how is air freight loaded?
The price of an air freight solution will depend on multiple factors. Obviously, you will find the weight, the volume, the point of departure and arrival but not only! You must also consider the nature of the goods as well as the ancillary steps such as packaging service, storage, truck mileage ... The more complex an operation is, the more expensive it will be. Note that the airline will use the greatest weight between the gross weight (on the scale) and the volumetric weight based on the following ratio: 1 cubic meter = 167 Kgs.
What is the point of choosing air freight?
Do you have a time problem? Air freight will be the right solution! As mentioned above, it will also be a competitive method if you want to ship a small parcel around the world. Also note that this is a reliable method of transport since it requires less handling which reduces the risk of loss / theft / breakage during the shipping process.
Rail freight
FNM Vietnam can provide rail freight services to the major cities in South East Asia and China. Thanks to our great partnerships with railway companies, their great services are available for us.
Trucking services
In destination of China and all the ASEAN countries, road freight is a fast and inexpensive way to transfer your goods from Vietnam. Our skilled truck drivers will always transport your products safely.
Express transport
Your goods can be sent anywhere in less than 4 days with express freight. We partnered with the big names of this industry, like DHL, Fedex, TNT and UPS to provide this kind of services.
International freight
|

Sea - Air - Rail - Road

|

Customs Clearance
Ship your business with trust
There are diverse methods to ship your goods from/to China. You can opt for the profitability of the sea freight, the speed of the air freight, trucking if it's close, express if it's small, or even rail freight if you go for a happy medium.
At first sight, the process sounds like a complicated adventure for inexperienced importers/exporters who are not familiar with this field. It's not only a question of technicality, indeed the small unseen detail can wreck the entire operations.
We, at DocShipper, don't handle requests as a traditional freight forwarder. We work on a case by case basis in order to dedicate an expert on each operation. This devoted consultant will assist you from A to Z to make sure the shipment is the smoothest possible.
From / To where do you need our services?
Our logistics services before and after your shipment
DocShipper offer a unique solution in line with your budget
Sourcing Services
Packing Services
Warehousing Services
Customs Clearance
Crossborder freight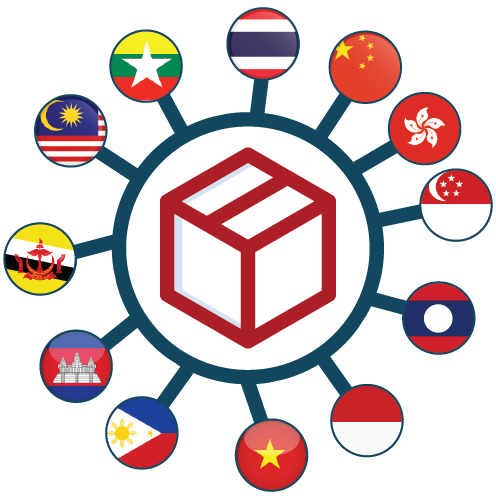 Door To Door
Relocation
Freight insurance
Multimodal Transport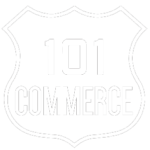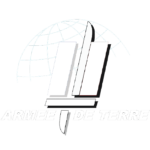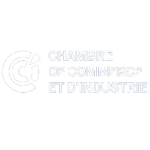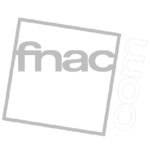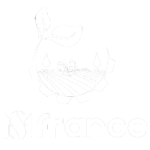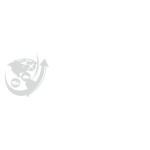 Next
Previous
Despite my time constraints, my products were greatly taken in charge from Da Nang to Leeds. My pvc tubes were correctly transfered by sea freight, and I received them just in time.

Jack S.,
My relocation from Utrecht to HCMC was perfectly made from A to Z. My furnitures and households were carefully handled by their operation staffs, with a strict follow up of my instructions. 100% satisfied.

Marlijn V.,
We firstly contacted FNM to transport our engines from our plant in Edmonton to our client in Can Tho. Actually, we are regularly working with them for all our orders in Vietnam. The communication with their consultants is always good, which is primary to schedule correctly a freight.

Lucy B.,
Inventory management is a key aspect of my business, as a footwear wholesaler. FNM is handling a part of my inventory in Haiphong which enables me to quickly receive new supplies, in my commercial buildings in Busan. Thanks to FNM my containers are always delivered on time.!

Henry T.,

Frequently Asked Questions
✅ What is the mission of a freight forwarder like DocShipper?
The role of a freight forwarder is to build a tailor-made (logistics) solution to customers. At DocShipper, we regularly provide door-to-door solutions where our team takes care of the entire logistics process. From pickup on departure to delivery on arrival, we manage the entire process including ancillary services such as packaging, storage, customs clearance, transport insurance ... You have nothing more to do, we take care of everything!
✅ What is the advantage of going for a door-to-door solution?
Door to door service is a bit like the Rolls Royce of international logistics services. An all-inclusive solution that perfectly fits your needs (and your budget). This solution includes all the services you may need throughout the journey of your cargo. That's good, DocShipper has made it his specialty.
✅ Why DocShipper rather than another logistics provider?
DocShipper offers multiple benefits for these customers. First of all, we are the only (and unique) company able to support you throughout the product operational cycle thanks to our 3 complementary departments. Our sourcing team supports you in your search for a supplier, quality control and product compliance. Our logistics crew will take over to assist you throughout the logistics chain and finally, our 3PL department (a distribution center based in northern Italy) can get rid of the dispatch of your products with stock monitoring, order fulfillment and last mile delivery. Tailor-made and professional support in the language and channel of your choice: WhatsApp, Live chat, phone, E-mail ... Do not hesitate to contact us today!
✅ How can DocShipper manage the entire product cycle?
As mentioned in the above question, we are able to manage the entire procurement process: you give us your specifications and we take care of the rest. You no longer have to waste time with logistics, negotiating with suppliers (which are sometimes simple scams) ... You cannot improvise yourself as an international buyer, focus on selling your products and let us handle the rest.
Questions related to Vietnam
What are the methods of transportation from Vietnam?
The most suitable method of transport will be advised by our consultants. It will generally depend on the volume, the weight, the nature of the goods and finally the point of departure and arrival. You are free to choose the method which is convenient for you according to your time requirements, especially that a solution by sea will be much longer than shipping by air, but generally more competitive (except in the case of low volume / weight).
What to do legally when importing into Vietnam?
When you switch to DocShipper, it's not complicated, you don't have to do anything! Our customs broker checks the documentary package and ensures that all documents are in line with the expectations of local customs officers: certificate, license, permit ... Everything is checked to avoid unpleasant surprises and above all to avoid wasting time for you and your business on this more than sensitive stage.
What is an international freight operation?
An International freight is the act of transporting goods from a point of departure to a point of arrival and whatever method of transport you operate: sea, air, rail or road freight. International freight isn't the only service you'll need! Transport is good, but you also have to declare the goods to the authorities, prepare the documents, package the products ... And this is where freight forwarders like DocShipper come in. We are implementing a solution that includes freight but also all the actions necessary for the smooth running of operations.
Can I take out air / sea freight insurance?
In any case, insurance is always available for your goods, it is also highly recommended. Note that you have the possibility of going through our team to subscribe to this insurance, otherwise, you can use a third party agency only for this service, the choice is yours!
How do I check if my products are compliant?
A significant point because it can turn operations into disaster. The slightest missing document and the customs authorities can simply reject to release your cargo, which will incur inspection and storage fees. It is very important to check all documents before shipping. Don't panic, this is something we do on all projects we deal with. If the documents are not compliant, then we will refuse the management of the shipment.
My order is ready, how can I organize the transport?
Has your supplier finished producing the products? Now is the time to prepare for their shipment. Fill out our online form or send all the information directly by email: type of products, volume, weight, dimensions, point of departure / arrival and any other details related to your cargo. If you have any documents, don't hesitate to provide them to us, they will probably help our team to better assess the needs.