One of the nations with the fastest economic growth, Vietnam has shown resilience in the face of trade conflicts and China's slowing development. The transition in the workforce from agriculture to manufacturing and services, private investment, a robust travel and tourist industry, greater earnings, and quick urbanization are all contributing factors to this economy's fast speed. Vietnam's GDP is increasingly dependent on exports, and some industries, such as manufacturing, textiles, electronics, and seafood production, are expanding quickly.
FNM Advice: FNM Vietnam is an international freight forwarder that handles all of your needs by operating as your single point of contact with all the logistics service providers. Relax because we take care of everything, packaging, organizing transport, customs clearance, administrative procedures, and regardless of the shipping method (air, sea, road, rail). Contact us to receive a free quote in less than 24 hours.
1)Air freight shipping from Vietnam: Rates, time and Procedure
1.1) Classic air freight services from Vietnam
Classic air freight is one of the fastest freight methods to deliver goods internationally. Very competitive for small packages, it is financially more advantageous than sea freight for non-voluminous shipments. A lot of destinations in Asia are linked to Vietnam by Air freight. Europe and Middle East is also well connected with Vietnam by the air. Only north and south America, also Africa aren't directly linked by Air freight with Vietnam.
1.2) Consolidation air freight services from Vietnam
Consolidation is a great service to optimize your transportation budget. It consists of assembling together all the small shipments you're ordering from different suppliers, in order to send only one voluminous shipment to the same destination. FNM Vietnam can provide you this service in its great warehouses located in the north and the south of Vietnam.
Airlines company
Here are the major Airlines linking Vietnam to the world directly.
Vietnam and Europe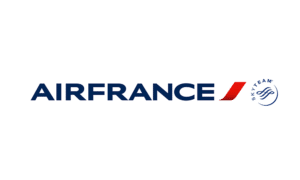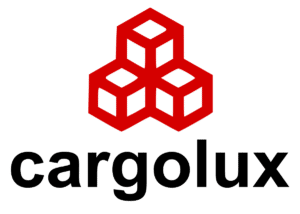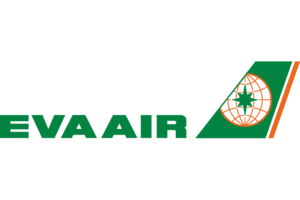 Vietnam and Asia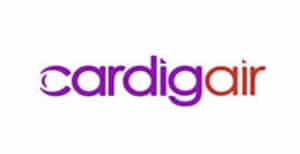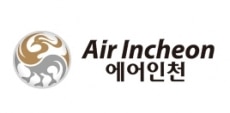 Vietnam and Middle East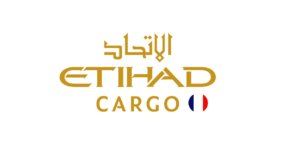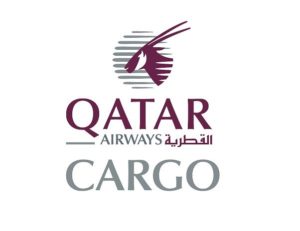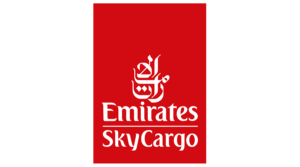 1.3) Express services from Vietnam
Courier company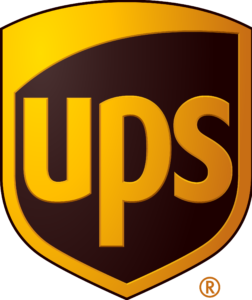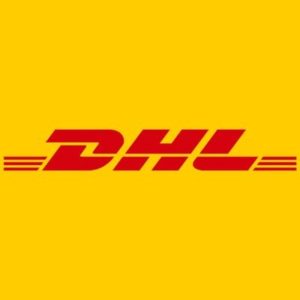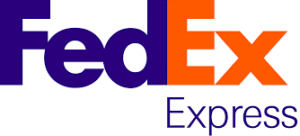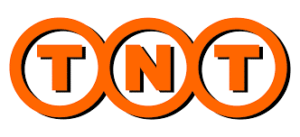 2) Air freight from Vietnam to worldwide - Estimated transit time
2.1) How long does it take to ship from Vietnam?
The following table is showing the transit times on door-to-door, which means considering the flight duration only.
For an express freight you can add around 2 or 3 days, around 6 days for a classic air freight for your goods to be delivered.
| | | | | | | | | | |
| --- | --- | --- | --- | --- | --- | --- | --- | --- | --- |
| | South East Asia | China | Japan / Korea | Europe | Canada / USA | Middle East | South America | India | Africa |
| Vietnam | 5 hours | 7 hours | 9 hours | 14 hours | 20 hours | 8 hours | 22 hours | 7 hours | 16 hours |
2.2) Can FNM book space on cargo plane for same day?
In general, we can't, because cargo flights are well organized in advance. Furthermore, space is very limited in a cargo plane. If it is an absolute emergency to transfer your goods, we can provide Next Flight Out (NFO) or On Board Courier (OBC) freight services, but these are highly expensive.
FNM Alert: Do you need to ship some goods as quickly as possible ? Take a look at our express freight page. Or you can also contact one of our experts directly.
3) Which are main international airports in Vietnam for air freight shipments?
Noi Bai International Airport of Hanoi

It is the busiest airport of the northern part of the country. Numerous international airlines are linking this Airport to international destinations for cargo flights. Europe, Middle-east and numerous Asian countries relate to Hanoi through this airport. Almost 600 thousand of tonnes of goods were handled in this airport in 2017.
Tan Son Nhat International Airport in HCMC (example Vietnam)
It is the airport of the economic heart of the country, and the most important in the southest part of Vietnam. It is more important than Hanoi, in terms of passengers managed, but less busy in term of goods. In 2015, almost 450 thousand tonnes of goods were administered in this airport.
4) How to get and understand air freight quote from Vietnam?
4.1) What FNM Vietnam need to know to give you a quote?
Incoterm
Volume in CBM
Nature of goods
Address of departure
Address of destination
Packing needs
Export license
Packing list
Others (depending of the nature of goods)
 4.2) How to Find the Cheapest Air Freight rates from Vietnam
Have a clear understanding of the business
You should know which periods are the cheapest to program your air freight and manage wisely all your orders so you'll optimize your shipping budget.
Know the market and the rates that are prevalent
Air freight prices are very versatile. A lot of parameters are influencing the prices for this transport method, like the kerosene prices, the airlines, the type of goods, the volumetric weight…
Use the right mode of shipment (Express vs Classic)
Classic is more adapted for tiny shipments, because the express prices are quickly rising in function of the volume and weight of goods sent. On the other way, if you really have to receive or send your goods asap, Express will be the fastest solution for your situation.
Audit your quotations/invoices
If you have time, compare quotes from different forwarders/airlines, in order to choose the most competitive freight solution.
Plan effectively
It will be more cost effective if you plan one big air freight, than numerous small air freights. So, the time of production or purchase must be strategically decided.
Optimize your cargo packing
A too voluminous packing of your goods will increase your freight cost, while a too thin packing of your goods will not protect your goods enough, if a knock is unfortunately occurring. The type of packing must be greatly selected for all these reasons.
Don't classify everything as urgent
Take the time to think if your goods must be delivered asap, or if waiting a few days or weeks is acceptable. Generally, urgent situations are not leading to the best decisions.
 5) FNM Vietnam Air freight department Scope of services
5.1) temperature-sensitive goods
Cargo airlines are offering compartment where the humidity and the temperature are controlled. FNM Vietnam can program for you a refrigerated freight to the cargo companies, if your goods are sensitive or perishable.
5.2) dangerous goods
Depending on the type of goods you need to transfer, the airline company can accept them, or not in their flights. For instance lithium batteries are almost always refused, as well as some liquid products and aerosol. To know if your goods can be accepted, and what conditions are required in order to transfer them, contact our Air freight specialists.
5.3) high-value goods
Goods with high added value, like high tech products, electronics… are often transported via air freight. This is explained first because of the time of delivery, but also because air freight is the safest way to transfer goods. Sea freight, with the numerous handling operations, and the bad weather conditions that can occur in sea isn't recommended for high value goods.
5.4) perishables goods
Perishable goods, like some chemicals, or food products can be transported by air freight if required. If the life duration of your products is very limited, air freight is an interesting freight solution.
5.5) personal effects and household items
Personal effects are generally shipped by ocean freight for a relocation, if they are too voluminous. But if you don't have a lot of items to transport, or if some high value items must be transferred safely and carefully, Air freight is more adapted.
5.6) Live animals
Pets cannot survive a sea transfer, Air freight is the only adapted transportation method in this case. But be careful, because animal international transport requires a lot of paperwork and administration procedures. Pet can bring exotic diseases to unhabituated countries and cause sanitary disasters.
6) Air Cargo serving E-commerce logistics
6.1) B to B
If you're e-business is principally selling in B2B, it means that your clients are usually ordering large volume of products. Our network in all the airports of Vietnam is enabling us to have great space in cargo planes at regular schedule. We can deliver your products sourced in Vietnam in interesting delays to every country.
6.2) B to C
For B2C e-commerce, customers are generally ordering small quantities or volume of goods, which means that express freight is preferred most of the time. Our great relations with courier carriers enable us to provide attractive rates from Vietnam, thanks to the volume of goods we're providing them.
6.3) Scope of services / 3PL and more
If you're in need of other supply chain services for your e-commerce, you're in the right place. Thanks to our great warehouses in Haiphong and in HCMC, we can handle your inventory, provide fulfillment services and also individual packing solutions. We know how complicated the e-commerce supply chain is to handle. That's why we developed a full spectrum of e-commerce logistic services.
Trick FNM: FNM Vietnam offers you many services. In addition to air freight, we also offer sea freight, the most common, economical, and ecological transport method. For more information and a free quote, contact one of our advisors.
7) Air freight insurance: FNM Care plan
7.1) Why purchase Air cargo insurance?
Because all the carriers are not responsible of your goods in case of damage inflicted to your shipment. The only way to obtain a refund in this situation is to insure your goods before the delivery.
7.2) How much does an Air freight insurance cost?
The price of your freight insurance is calculated with the value of your goods as a base. So, if you're declaring a too low value of your goods, you might be only partially reimbursed by the insurance company in case of damage. That's why it isn't recommended to declare a too low value of your goods. On the other way, declaring a value too important is useless, and will only make you pay an expensive insurance.
Here is the formula used to calculate the price of a freight insurance: goods price + freight price * 2-3%.
The percentage applied depend of the type of products you're sending.
8) Book your air freight to Vietnam With FNM – Importing to Vietnam by Air Cargo
8.1) Worldwide network
The FNM network is huge and well developed through Asia, and also on the global stage. Our agents positioned greatly in Vietnam and worldwide, will ensure the continuity of your freight. No matter where you are, the transfer of your products will be greatly monitored by our teams from A to Z.
8.2) Import customs clearance same day
The clearance of your shipment can take too much time if it isn't greatly prepared and handled. Our Customs specialists will take in charge the contact with the Vietnamese and your local customs, so the exit and entrance through the different territories will be always fluid.
8.3) Weekly consolidation from via Haiphong or HCMC
We're consolidated goods every week before shipping them to the same destinations. If you're not in a hurry, we can consolidate your items with those of other persons located in your country, to reduce the total expanse.
9) Advantages and Disadvantages of Air Freight
9.1) Advantages of Air freight
Speed
Air freight is ensuring a delivery in less than 10 days worldwide. Express freight is the fastest solution existing. If the time is a n important parameter for you, you will surely choose an air freight to transfer your shipment
Safe
Because there is fewer handling procedures, and also your shipment isn't exposed to poor weather's situations. Such misfortunes occurring for sea freight like piracy, sinking… does not exist for air freight.
Highly accurate ship dates
There is rarely delays in air freights. Flights are scheduled precisely, and they cannot be delayed during their travel.
Shipment tracking
Your shipment will have a special tracking number provided by the airline, which enables you to know in real time where your shipment is and what process it is going through, thanks to their tracking computer system. The tracking of your cargo isn't that accurate during a sea freight.
9.2) Disadvantages of Air freight
Cost
Air freight is far beyond the others the most expensive freight solution. Except for shipments under 2 CBM, the other freight methods are a lot more cost effective than air freight for international transfer.
Size and weight limitation
The shipping space available in a plane, isn't comparable to a container vessel. This explains why it is very expensive for voluminous shipments.
Highly affected by oil price
The kerosene prices are highly fluctuating compared to other fuels, that's why you may pay a sensitively different price for a same shipment, in different times.
10) International Air freight Process: The Step by Step Guide
Step 1: Your goods are picked up from your supplier's warehouse and transferred to our facility
Step 2: Your products are processed and consolidated if necessary, and transmitted to the departure airport
Step 3: The first clearance procedure is undergone
Step 4: The flight is transferring your goods to the country of destination
Step 5: The second and last customs process is made at the arrival airport
Step 6: The goods are delivered to the destination address
Step 7: You or the consignee are collecting the products
 11) International Air Freight Incoterms (Here are the Most Common Trade Terms Explained)
 11.1) EXW
Incoterm where all the transfer responsibilities are belonging to the buyer.
11.2) DAT (Delivery At Terminal)
Incoterm where the buyer is responsible of his shipment once it reaches the airport terminal in its own country.
11.3) DAP (Delivery At Place)
Also called "All-in" or "Door to door" this is the incoterm where the buyer is the less involved during the freight. His only responsibility is to receive the goods at the agreed location.
 11.4) Does FNM Air freight department offer Door to Door services?
Yes, we do! Door to door is what FNM is famous for. It is one of the most asked freight solutions by our clients.
Door to airport – Pick up at departure
In this solution, we're picking up your shipment at your supplier's facilities, while we will transmit it to you at the airport of arrival, in your country. This solution is usually chosen by clients that are living near the airport of arrival, or that have adapted vehicles to transfer the shipment themselves.
Airport to door – Delivery at destination
This freight service is provided when your supplier can handle the delivery of the goods to the airport of departure. Then we will take the shipment in charge and deliver it to your address.
 12) Documents You Need When Shipping from Vietnam by Air
Here are all the documents needed to plan your air freight:
 - Airway bill
 - Commercial invoice
 - Packing list
 - Certificate of origin (C/O)
 - Insurance certificate
You want further information about air freight regulation ? Just check the official regulator: International Air Transport Association IATA
 13) Air Freight vs. Sea Freight – A Comparison to International Shipping
 13.1) Air freight vs. sea freight
The table below will help you to choose between Air and Ocean freight. Their respective advantages and drawbacks are displayed:
Sea freight
Air freight
Advantages
Very cost-effective freight solution
The fastest freight solution
Greatly shaped for voluminous shipments
More adapted to transfer small shipments
All kinds of goods are accepted by carriers
The clearance procedures are achieved faster
 
Safer than sea freight
Drawbacks
Expensive for shipments under 2 CBM
For great volumes it is quickly very expensive
Less safe for your goods than air freight
Certain kind of products can be refused (aerosol, lithium batteries…)
Very slow transportation method
 
 13.2) Air freight or sea freight – FNM recommendations
If budget is your principal criteria, sea freight will be very competitive for shipments bigger than 2 CBM and 150 kgs on average. If your shipment is smaller than those dimensions you will definitely choose air freight. If you must receive your goods asap, only air freight will ensure a delivery within less than 10 days on average.
FAQ | ✈️ Air Freight from and to Vietnam
What is air freight shipping?
Air freight is a method of transferring goods internationally in cargo flights. This page is describing how this method is organized in Vietnam.
What makes up air freight costs?
A lot of parameters are to take into account, like the raw weight and volumetric weight of your goods, the airline, the kerosene price…
Are there surcharges in air freight like there are in sea freight?
Yes their can be surcharges like in any other freight method.
What is a commercial invoice and packing list?
A commercial invoice is a document detailing the transaction between your supplier and you, the packing list is detailing all the goods that you bought to the supplier.
Who issues the freight documents?
the freight documents are issued by your supplier, the airline, and ourselves (the forwarder).
Is air freight insured?
Yes we're detailing the freight insurance in the paragraph of this page
Can I transport goods bought from different cities in Vietnam in one shipment?
Yes by asking us consolidation services, all of this is explained in the paragraph
So which airport should I import my goods from?
You don't really have the choice on this one. The only airports freighting goods internationally in Vietnam are Hanoi and HCMC International airports. Your goods can be sent first from other Vietnamese airports, but they will automatically pass by Hanoi and HCMC Airports.
What is Ad Valorem?
It is a type of import taxes that is applied on the value of your goods. For example 5.6% of your goods value.
Do I need a Customs Clearance Agent?
Only if you're skilled enough for handling the dialogue with the customs by yourself. In other situations, passing through a customs broker like us is always a saving of time and money.
What goods are classed as dangerous goods?
Many goods are classed dangerous for air freight. Evidently there are the regular hazardous products… But for air freight some normal goods cannot be transported. Contact our consultants if you're not sure in which category your goods are classed.
What is demurrage / Airline Storage?
Demurrage are penalties that must be paid to the airline if you're overriding the 72 hours of free storage granted by the airline.
What does the term ETA mean?
It is the Estimated Time of Arrival. Date where you ship should land at destination.
What does the term ETD mean?
It is the Estimated Time of Departure. Date where the plane should take off
What is an IATA?
IATA (International Air Transport Association) is an international regulator about air traffic. It regulates air freight as well as passenger bags.
What type of shipments do you accept?
Usually, all types of shipments can be accepted by airlines, except liquids, lithium batteries and aerosols. Contact our consultants for information appropriated to your situation.
Where do I get air cargo shipment quotation or rate?
Our Air freight specialists will provide you a well detailed quote, once you fill in our quote form.
What are the quarantine regulations for bringing a pet by air freight?
It depends on the country, our consultants will give you details adapted to your situation once you contact them.
Adivce FNM :We help you with the entire sourcing process so don't hesitate to contact us if you have any questions !
DocShipper | Your dedicated freight forwarder in Vietnam !
Due to our attractive pricing, many customers trust our services and we thanks them. Stop overpaying the services and save money with our tailored package matching will all type of shipment, from small volume to full container, let us find the best and cost-effective solution.
Communication is important, which is why we strive to discuss in the most suitable way for you!