You want to import goods from Vietnam to South Korea. As it is very difficult to find information on this subject, FNM Vietnam (member of Doc Shipper) has made a guide on this subject in order to guide you.
What is the best method to ship items from Vietnam to South Korea cheaply but with a good carrier?
Doc Shipper can take care of shipping your goods or effects from Vietnam to South Korea. We will explain you the best means of transport according to the volume, weight and nature of your goods. Doc Shipper can also take care of loading and unloading, packing and unpacking of your goods. In addition to that we can take care of the customs clearance of your goods.

There are two possible solutions to send your goods from Vietnam to Korea, sea freight and air freight. In theory it should be possible to send your goods overland to South Korea. Unfortunately South Korea has a land border with North Korea only and goods cannot cross North Korea.

We are going to see these two solutions.

Sea freight shipping from Vietnam to South Korea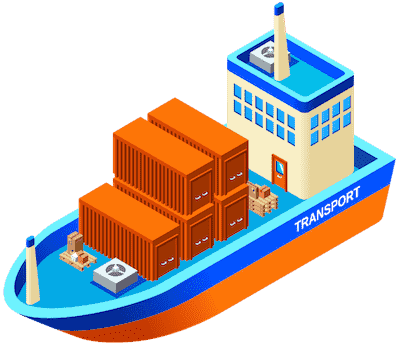 Recommendation DocShipper : Sea freight will be the best option if :
Your shipment is more than 2 CBM
You're not in a hurry to receive your goods
Note DocShipper : You are looking for sea freight pricing and/or advices ? Feel free to contact our experts by filling our online form.
Overview - Sea freight from Vietnam to South Korea
Sea freight is the most common method of international transport. It's the most widely used method in the world and also the chipest one. 
Advantages of sea freight
Ocean freight allows you to ship goods from Vietnam to South Korea for less than any other means.
Sea freight also allows you to send larger volumes than air freight.
Sea freight known as LCL express allows you to take advantage of shorter shipping times.
If you care about the environment, sea freight is the most environmentally friendly way to send goods from Vietnam to South Korea.
Disadvantages of sea freight
Sea freight is in any case longer than air freight.
Shipping company offering services from Vietnam to South Korea ports 
Here are few examples of shipping company available :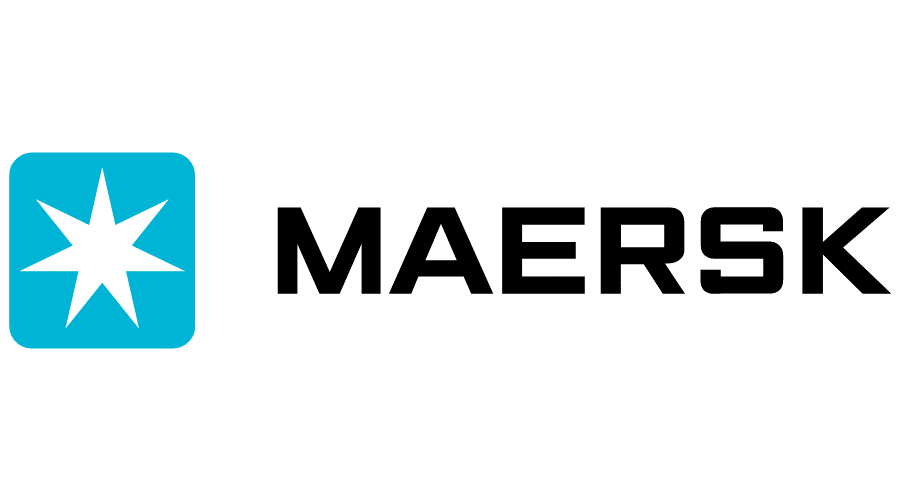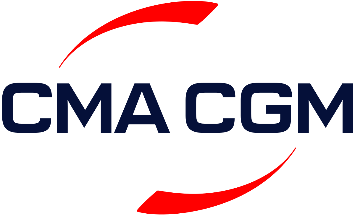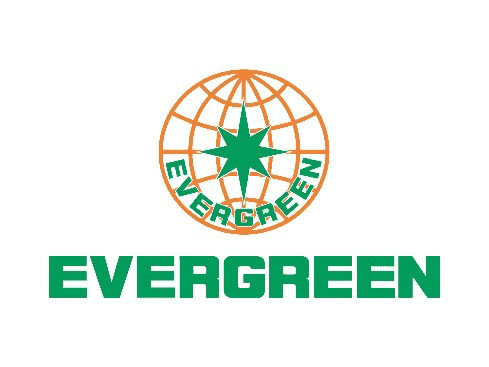 Port of Busan
Busan Port is the largest port in South Korea and is located near the city of Busan, a large city of 3 million people. It is located at the mouth of the Nakdong River. It was created in 1878 to trade with China and Japan.
Port of Incheon
The port of Incheon is the second largest port in South Korea. It opened in 1883 and has a very great influence on the economy of the city of Incheon.
Port of Gwangyang
Le port de Gwangyang est un port au sud de la coree du sud à proximité de la petite ville de Gwangyang.
Port of Jeju
Jeju Port is located in Jeju City. It is very popular for exporting and importing goods. It was transformed into a real seaport in 1913.
Should I ship by consolidation or full container from Vietnam to South Korea?
LCL - Less Than Container Load
(Also called consolidation), this is the cheapest way to send a small quantity of goods (less than 15 CBM). LCL consists of sharing a container with other shippers. If you don't have the volume to fill an FCL, shipping your goods by LCL may be a good option.
Advantages of shipping by LCL
The LCL is the ideal way to ship your goods if the volume is between 3 and 15 CBM approximately. If your goods are too heavy or too voluminous for air freight but not big enough to fill a FCL (full container load), the LCL is the best way.
In addition, it is more convenient and faster for inspections and reduces the cost of packaging.
Disadvantages of shipping by LCL
The price per cubic meter is higher than for FCL shipments if you cannot fill the container.
Shipping via LCL is more cost-effective for shipping less than 15 cubic metres. On the other hand, shipping via LCL is often the least cost-effective when the volume exceeds half the capacity of a full container. In this case it is better to opt for FCL.
The risk of damage is higher due to the loading and unloading of your cargo in the container.
FCL - Full Container Load
FCL is an international standard for contenair. There exist 2 types of containers: 20' and 40'. FCL is a very good way to export goods from Vietnam to South Korea especially if you have a large volume to ship (more than 15 CBM).
Advantages of FCL sea freight
The price per cubic metre with shipment via FCL is lower than the price per cubic metre with shipment via LCL or airmail.
You can optimize the space in your container if you use FCL. You can also maximize the use of space in a container from 20″ or 40″.
Higher level of safety and less risk of damage due to less handling (loading, temporary storage, unloading) of your cargo.
Disadvantages of FCL shipping
FCL is profitable to send your goods only if you have enough volume (more than 15 CBM) to fill it at least about half full.
How long does it take to ship from Vietnam to South Korea by sea freight 
| | | | | |
| --- | --- | --- | --- | --- |
| | Busan | Incheon | Jeju |  Gwangyang |
| Da Nang | 5 days | 5 days | 5 days | 5 days |
| Saigon | 6 days | 6 days | 6 days | 6 days |
| Ba Ngoi | 6 days | 6 days | 6 days | 6 days |
| Cam Pha | 5 days | 5 days | 5 days | 5 days |
Please keep in mind that the transit time takes into consideration only the freight. Indeed, pick up, delivery, loading unloading aren't take into consideration and can lengthen transport time.
How much does it cost to ship a container from Vietnam to South Korea?
Sea freight is the most common way to send goods from Vietnam to South Korea. It is the cheapest option to send high volume and regular goods.
If your shipment exceeds 1 CBM or 100 Kg the air freight will be too expensive and you should opt for sea freight.
The price of ocean freight depends on many factors, so it is not fixed, which is why we provide a custom quote to each of our customers. The price varies according to the carrier, the nature of the goods, the weight, the volume etc.
Docshipper Note:
Contact our Maritime Specialists now, to see what's possible between Vietnam and Germany. We will then give you precise rates and transit times, as we have decided to quote each request individually. This avoids surprises, as the total cost depends on all the different services you ask us to provide. Our advertiser will give you the best rate for your shipment.
Special sea freight services 
Reefer container from Vietnam to South Korea
Some people have very special needs such as sending food or goods that cannot be loaded into a container because of their size.
Docshipper can advise you on the best way to send your goods and book it for you.
Roro/Bulk/OOG from Vietnam to South Korea
RORO:
A Ro-Ro is a ship used to transport, among other things, vehicles, loaded by a ramp. Their name comes from the English word roll-on/roll-off. They are distinguished from the usual cargo ships where products are loaded vertically by cranes, here the vehicles are loaded horizontally.
BULK:
Some ships can carry bulk goods (grain, coal, fruit, etc.). The products are transported directly into the ship's hold. A distinction is made between solid cargoes in bulk and liquid cargoes in bulk: (such as coal, ferrous ores, cereals, etc) bulk liquids: (oil, etc).
OOG
OOG (Out of Gauge) cargoes are a special category of goods. They are too heavy or too large to fit in a 40" container, it can be for exemple, an airplane wing, a truck, etc. These types of cargoes are usually loaded on a special platform or trailer for transport on the ship.

Air freight shipping from Vietnam to South Korea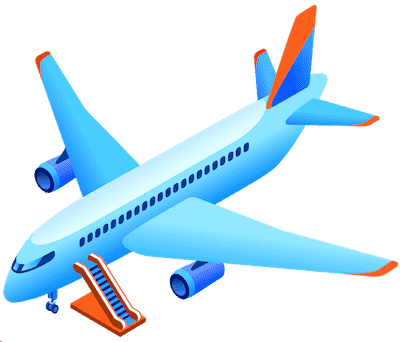 Recommendation DocShipper : Air freight will be the best option if :
Your shipment is less than 2 CBM
You're in a hurry to receive your goods
Note DocShipper : You are looking for air freight pricing and/or advices ? Feel free to contact our experts by filling our online form.
Overview – Classic vs Express air freight 
The difference between conventional and express air freight is the transit time. For an express shipment it takes about 4 days whereas it takes about 1 week for a conventional shipment. As the airplane cannot fly any faster, the loading / unloading and customs clearance times are shortened. These two means are in any case faster than a sea shipment.
What is the difference between volumetric and gross weight?
*To consider the density of your shipment, two methods are used to sort out the chargeable weight of your goods.
The two calculations below are performed. The more important result will be consider.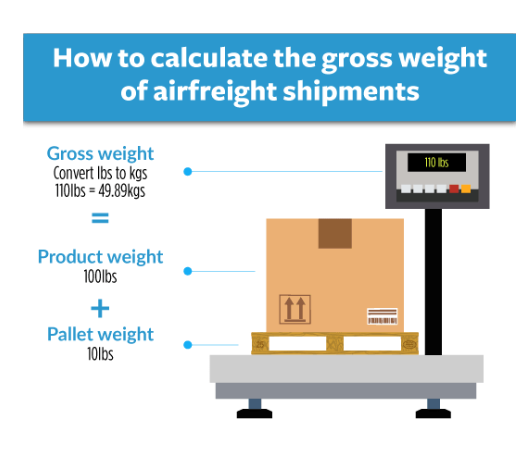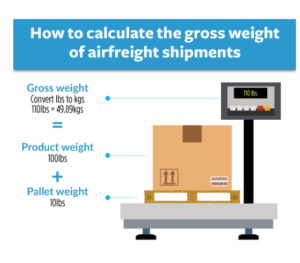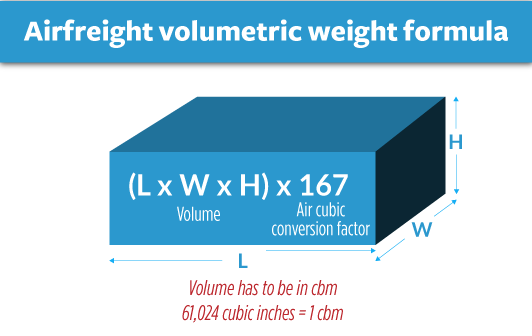 Should I choose a Classic Air freight from Vietnam to South Korea?
Which airlines company should you ship with to ship to South Korea ?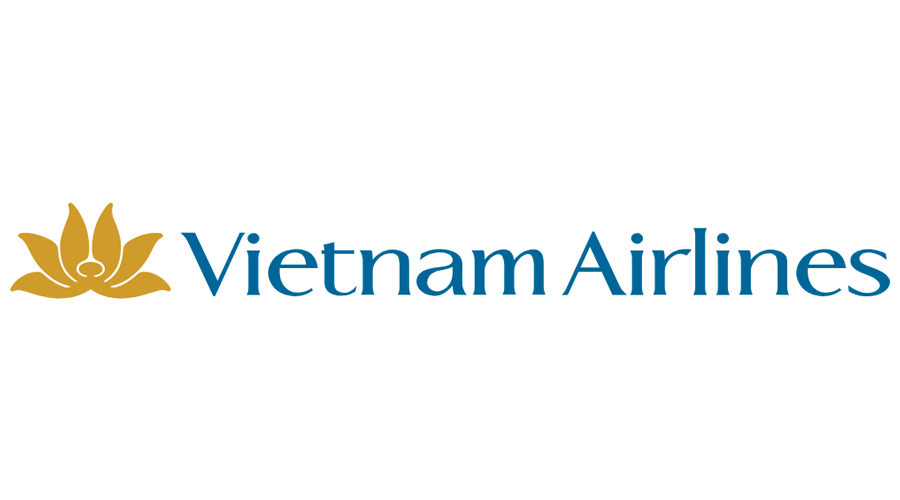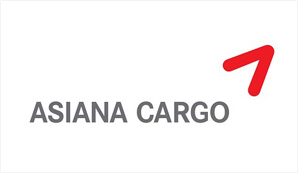 Vietnam Airlines (in Vietnamese Hãng hàng không Quốc gia Việt Nam) is Vietnam's national airline operating domestic and international flights. Its two main hubs are Tan International Airport Sơn in Ho Chi Minh City and Ba'i International Airport in Hanoi. Vietnam airline also has a cargo service that will allow you to send your goods.
The Korean Air (in Korean: 

주식회사 대한항공

), is the largest airline in South Korea. It is also the largest cargo carrier in South Korea. Korean Air is headquartered in Seoul. It operates domestic and international flights and also has an air cargo service.
Asiana Airlines (in Korean:

아시아나항공

) is the second largest airline in South Korea, behind Korean Air. Asiana is headquartered in Seoul. In 2018, it operated 19% of domestic flights and 16% of international flights.
DocShipper Plus: Our good partnerships with international cargo airlines enables us to propose you interesting rates for great air freight services between Vietnam and Korea. We can plan both regular and courier air freight and add trucking services to deliver your goods everywhere you are. With DocShipper, Vietnam and Korea have never been so close!
Transit time Door to Door from Vietnam to South Korea by air freight ?
For a door to door operation from Vietnam to South Korea, you should count at about 5 to 7 days depending on the time of the week and the period.
How much does it cost to ship a parcel from Vietnam to South Korea?
Price depends on many factors:  Carrier, nature of goods, weight, size POD, POL,monthly price update. It is why we quote case by case cause of price changes. Do not hesitate to contact our experts to obtain your detailed price.
Should I choose an Express Air freight from Vietnam to South Korea?
Express service – Perfect solution for small package
If your goods weigh less than 100Kg, express shipping is the ideal solution. However, if your goods weigh more than 100 kg, the express shipment will be too expensive compared to a conventional shipment. In any case DocShipper can advise you on this.
How long does it take for a package to be shipped from Vietnam to South Korea? 
Thanks to our internal customs department and our good relations with express shipping companies, we can offer you faster delivery time and good prices. Thanks to the fast customs clearance process (automated), you should count no more than 5 days for the all process (depending on the time of the week and the period).

How much does an Express service cost from Vietnam to South Korea
*To quote your express shipment, a different method than gross and volumetric weight is applied. For express freight, you must consider that 1 CBM = 200 kgs.  
As with conventional air freight, it is impossible to give you a price. Indeed the price depends on many factors such as weight, size, nature of the goods etc. We therefore need this information in order to provide you with an accurate and personalised quotation.
Docshipper Note: Please, take a look to Our dedicated article about express air freight. This is really detailing the subject so it is a way for you to godeeper.
Major airports to ship in South Korea
There are very few airports in South Korea that have cargo terminals.
Incheon International Airport (ICN)
Seoul-Incheon International Airport is the largest airport in South Korea. It serves the Seoul area. It is one of the largest airports in the world. It has a cargo terminal, hosting many cargo companies such as Korean Air Cargo.
DocShipper – Door to Door specialist  
Our door-to-door shipment service is very popular with our customers. In addition, we are responsible for the entire supply chain from door to door. We therefore ensure the quality of the shipment and this allows us to provide you with a better service.
How door-to-door services are helpful?
From A to Z enables to ensure the fluidity of your transfer.  Indeed, our collaborators in Vietnam and in South Korea will cooperate to avoid all delays or added costs due to communication mistakes between all the entities responsible for your freight. Hence, for example the customs clearance will totally be under control, thanks to our team of experts specializing in customs and knowing very well the Vietnamese and Korean customs procedures.
Docshipper Note: You can check our special page on door-to-door, or reach one of our Docshipper experts to get deeper on the topic.

Customs clearance in South Korea for goods imported from Vietnam 
How much will I pay ? 
We know that it is very important to know how much customs duty you are going to pay because this customs duty will be added to the cost of freight and transport. South Korea, as a member of the World Trade Organization, uses the HS code (composed of 6 digits). the Harmonized Commodity Description and Coding System.
This numbers defines the nature of your good (by ID).
Here is the composition of an HS Code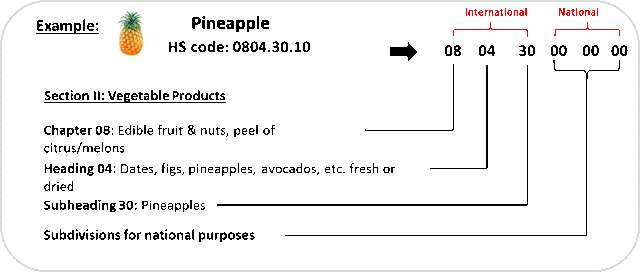 How to find the right HS Code for my goods ?
There are several ways to find the HS code for your product. The one we recommend that you ask your supplier as it is the most reliable. Normally if he is the one who produced the goods he knows the HS code.
Otherwise, you can use this website : HTS - HS code finder
It's very simple to use ! You just need to enter your keyword in the search bar and after, see what results you get. Let's continue this example with " pineapple " :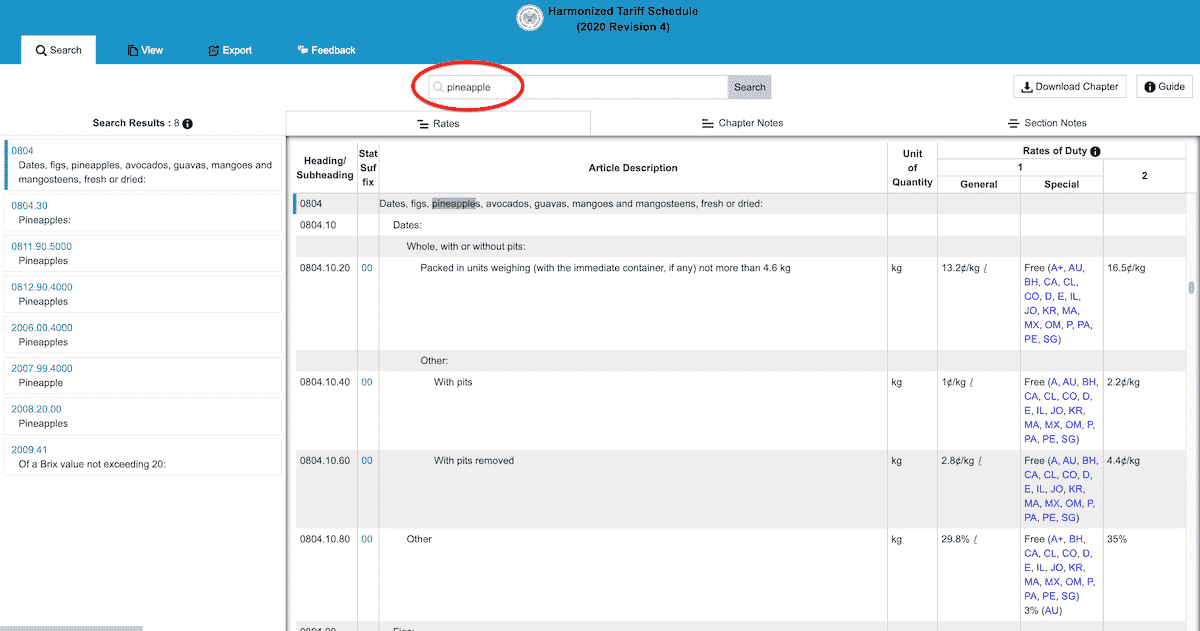 Calculate applicable tariff with the HS code
You found your HS Code ? It's now time to check how many taxes you will have to pay on your shipment. You just need to do the following steps :
Here we're going to keep the example of our pineapple.
Go to the Korean customs website you should reach a page who looks like this :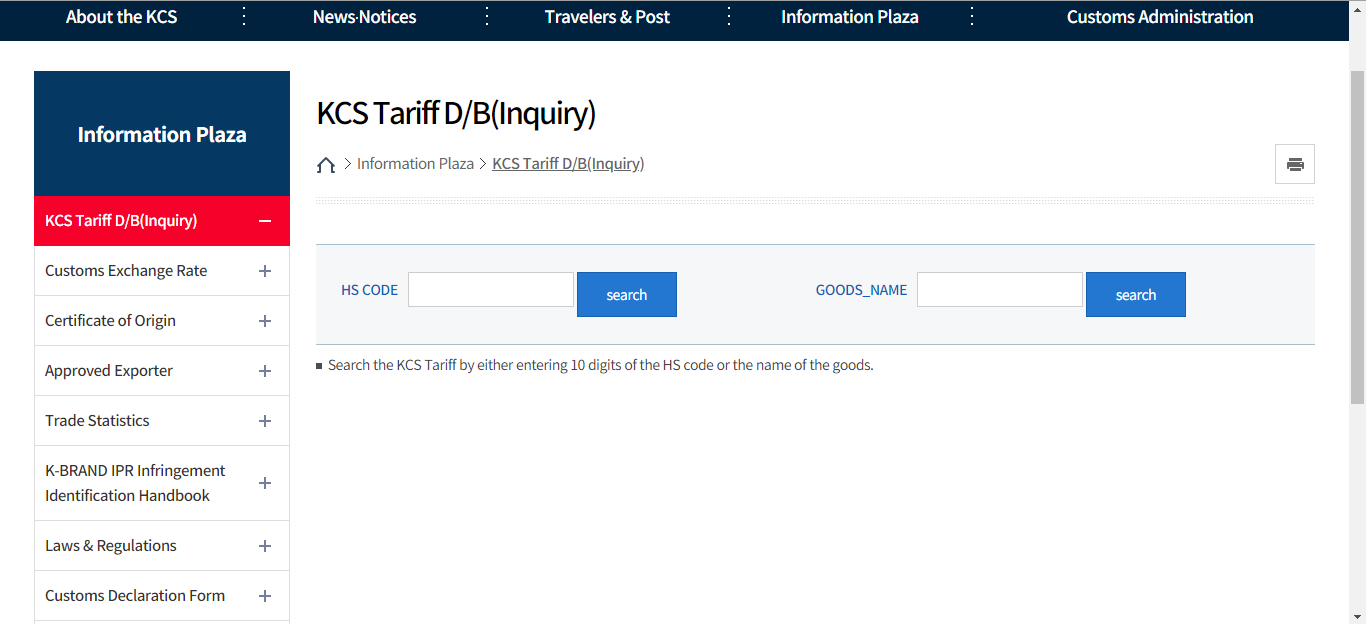 As our example on the screenshot, fill requested informations :
You will come to a page like this: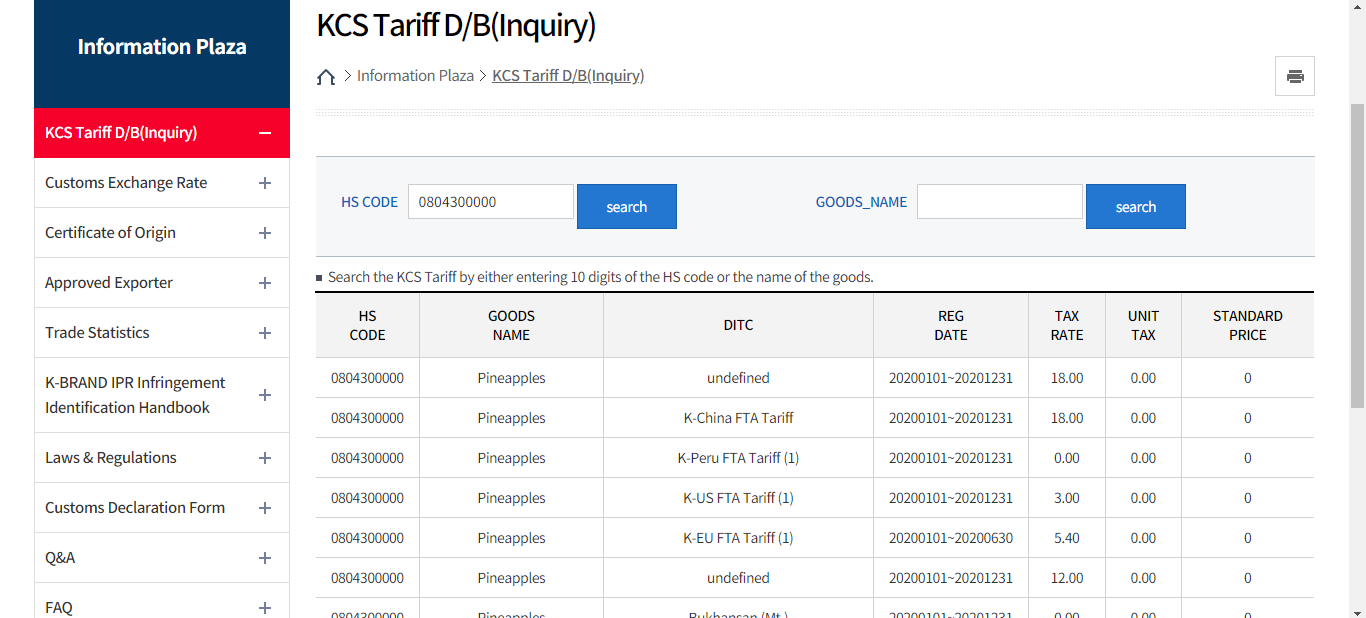 There are different tariffs applicable depending on the country where the goods come from.
Check the duties and taxes applied on your product
Does Docshipper charge duty ?
For the rest, our customs commissioner will definitely not be charged to you. We will revert to you with documents produced by European Customs in order to prove it to you.
Customs clearance process in South Korea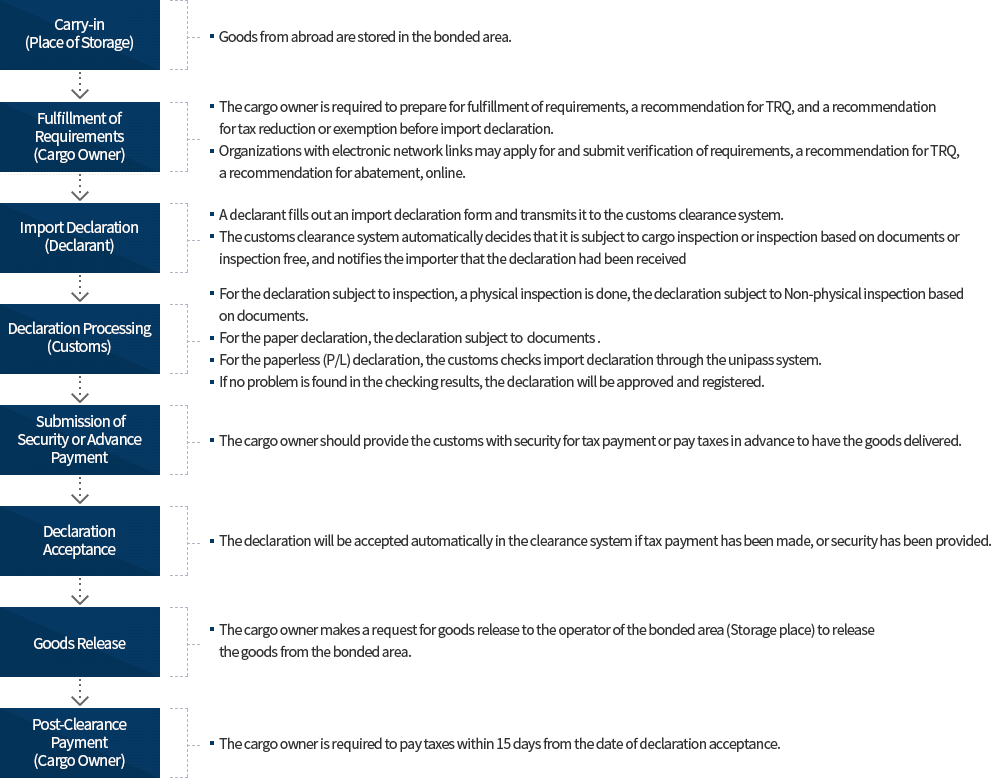 Customs contact
Vietnam Customs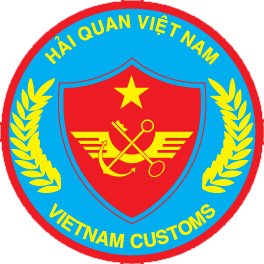 Official Name: General Department of Vietnam Customs
Website: Vietnamese Customs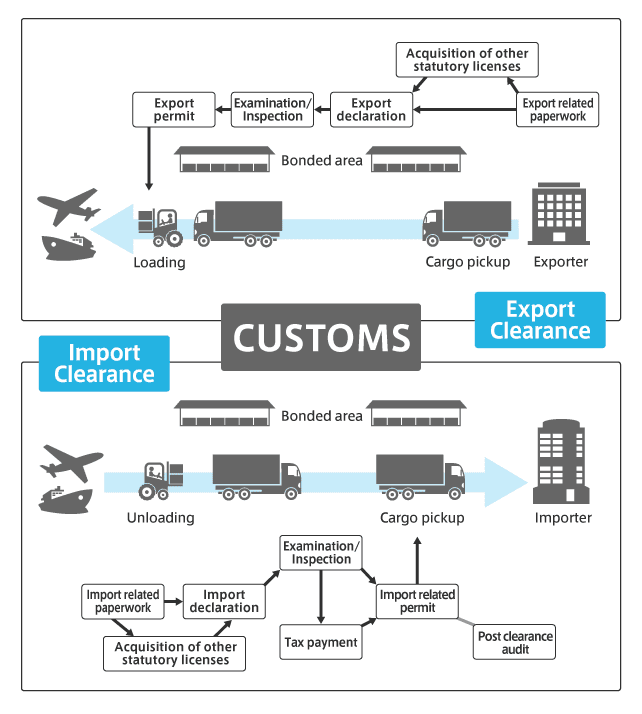 What are the Licenses required (import & export)?
Import license 
To import most goods into South Korea you do not need an import license. However, a license may be required to import certain sensitive products, as in most countries.
Necessary documents 
Behind is a blank document needed for written customs declaration.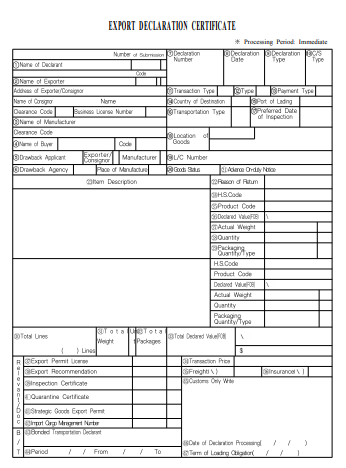 The original invoice
The invoice makes it possible to know the value of the goods. Customs duties will be applied to this declared value.
Invoice number
Name and address of the importer and exporter
Date of issue
The terms of delivery
Description of the goods (as quality, name, etc.)
Unit of measure (Kg, Lbs, meter, inch etc.)
Quantity of goods
Total invoice value
Date of payment
Unit value
Means of transport
Currency of payment
Method of payement
Freight Documents (Transport Documentation)
Such as:
FIATA Bill of Lading
Air Waybill (AWB)
ATA Carnet
Rail Waybill (CIM)
Road Waybill (CMR)
Bill of Lading
TIR Carnet
The packing list
The packing list summarizes all the articles contained in the package. It is necessary to clear the goods through customs.
Prohibited & restricted items in South Korea
Certai products are prohibited for import into South Korea. Further import permits are required, in particular due to health reasons.
Restricted items :
Jerky, hams and sausage products are prohibited unless they are gifts or for personal consumption from New Zealand or Australia
Prohibited items :
Bearer Documents
Poisons
Dehydroepiandrosterone (DHEA) Hormone Drug
Liquids, Haz
Pornography
Graphite Products
Ice, Wet
Soil
Stamps or seals to be affixed on a contract or application for banking
Trade agreement 
Vietnam and South Korea have signed an agreement to simplify trade relations between the two countries. This agreement was signed in 2015. This agreement provides, on the Vietnamese side, the suppression of the three customs duties on 265 products, notably textile, automotive and electronic products.
South Korea, for its part, undertakes to abolish customs duties on 502 products, including agricultural products.
This agreement will therefore facilitate trade between the two countries. And this in both directions.
Additional services 
Our warehousing services 
We have many warehouses in Vietnam, including in the ports of Saigon, Haiphong and Quy Nhon. This allows us to receive your goods in Vietnam and store them, if necessary, in our warehouses . These warehouses are equipped with the latest equipment and security standards.
Docshipper advice : You need more information about this service ? Check our dedicated page on the following link : warehousig services
Storage service in South Korea
Thanks to our partner network in South Korea we can offer you a wide range of storage services for your goods. As we are used to working with these partners, we can also offer you advantageous rates.
Our packing/unpacking services 
Overview 
We have several years of experience in shipping and packaging. We can therefore provide you with the ideal packaging for your goods. Good packaging is essential to avoid damage to your goods. We will provide you with the best packaging solution for your needs and budget.
Packing material 
Carton box
Cardboard boxes are widely used for moving. They are resistant and avoid damage to your personal belongings.
Palletization 
Palletizing is the best way to get your goods safely into a container. We can perform this operation for you if necessary, for example if your supplier does not offer this service.
Wooden boxes 
Wooden boxes serve to facilitate transport and offer the best possible protection for your products. DocShipper is able to provide you with the wooden crate you need to transport and protect your goods. This type of packaging is ideal for fragile objects or objects that need to be held in one direction.
Packing very important for the insurance 
It often happens that goods are damaged during sea or air transport. Thanks to our Experience and professionalism, it is very rare that your goods are damaged. Moreover, a good packaging is very important to reduce the price of the insurance policy you will have to pay.
Freight insurance 
How much does a freight insurance cost ?
The amount of your insurance policy is based on the value of your goods.
The following calculation is made : (freight value + product value) * 2-3%.
Of course, these rates depend on the goods being transported, the insurance companies, etc.
Supplier management in Vietnam 
Control quality in Vietnam 
We want you to find the best products for your business. Our quality control and sourcing team, can therefore, on your behalf, get in touch with your supplier in order to check its seriousness, packaging, HS code or even the quality of its products. We check every aspect of your product.
Thanks to this we can guarantee you a trouble-free shipment without any unpleasant surprises for you.
3PL Services in Vietnam 
Order fulfillment/Packing & labelling in Vietnam 
The supply chain is something very complicated to master, especially for complex products such as electronic products. That's why we can accompany you all along the supply chain.
Last kilometer delivery 
Thanks to our relations with our partners in South Korea and Vietnam, we can guarantee you a delivery to your home in Vietnam or South Korea and a delivery, unloading and unpacking service carried out by professionals.
Shipping personal effects from Vietnam 
Excess baggage 
If you bought too many souvenirs or other items during your trip and your luggage cannot be carried on the plane, we can arrange to have them delivered to your home.
The solution? DocShipper and its express delivery will allow you to receive your excess baggage quickly at home in Australia.
Docshipper note: Take a look at our express freight page. Or you can also contact one of our experts directly.
More than 10 years of expertise in Asia, enables us to deliver tailor-made freight solutions at hyper competitive prices. Do not hesitate to contact our dedicated staff for more information about your transfer, we're always happy to serve and spread knowledge! Contact us
Moving service from Vietnam to South Korea
If you have difficulties with customs clearance, packing or storage, we can take care of it for you. Please see our relocation service page: Moving services

Can DocShipper handle my personal effects from Vietnam to South Korea?
We have a specialized moving service. We can therefore take care of your move perfectly. We have several services available, including packing and unpacking, loading and unloading, or just transportation to provide you the best, and the most personalize door-to-door service. We also take care of customs clearance.
What is the cheapest way to ship goods from Vietnam to South Korea?
The cheapest method will depend on the volume. For volumes of less than 1 CBM the cheapest method is express shipping (DHL, FedEx, etc.). For volumes between 1 and 3 CBM air freight is the cheapest method. For volumes of more than 3 CBM sea freight is the cheapest.
What is the best between sea freight and air freight?
Sea freight will be the cheapest for volumes above 3 CBM. On the other hand, air freight has the advantage of being the fastest. Count 5 to 6 days from Vietnam to South Korea with sea freight against a few hours with air freight.
What we need to know to provide you a quote?
Prices depend on many factors, that's why we provide quotes individually. Therefore we need as much information as possible such as dimensions / weight / departure and arrival address / need for packing or loading service / volumetric weight are the information we need to give you a quotation.
Can I modify the delivery address once the freight process has begun?
You can change the delivery address, but please let us know as soon as possible to avoid extra costs.
DocShipper | Your dedicated freight forwarder in Vietnam !
Due to our attractive pricing, many customers trust our services and we thanks them. Stop overpaying the services and save money with our tailored package matching will all type of shipment, from small volume to full container, let us find the best and cost-effective solution.
Communication is important, which is why we strive to discuss in the most suitable way for you!