Welcome to the world of sea freight, the backbone of international trade. With ocean freight being the most widely used mode of transportation for long-distance cargo, it's crucial to understand the ins and outs of this method. This page aims to shed light on the advantages of ocean freight and everything you need to know about sea freight in and out of Vietnam. At FNM Vietnam, we offer comprehensive sea freight services, connecting you to and from Vietnam with ease. Our experienced consultants are ready to guide you every step of the way. Let's dive in and discover the world of sea freight together!
FNM Advice: FNM Vietnam is an international freight forwarder that handles all of your needs by operating as your single point of contact with all the logistics service providers. Relax because we take care of everything, packaging, organizing transport, customs clearance, administrative procedures, and regardless of the shipping method (air, sea, road, rail). Contact us to receive a free quote in less than 24 hours.
1) Sea freight shipping from Vietnam: Rates, time and Procedure
1.1) LCL and Consolidation services from Vietnam
LCL is one of the two existing methods to manage space in a container. It is used when your shipment is not voluminous enough to fulfill entirely a container. In this case, your shipment will be associated to several other small shipments from various consignees, to entirely fulfill the container. Then, all consignees will be charged only for the space they're using. The pricing is per CBM.
1.2) FCL services from Vietnam
FCL is the second method existing to manage container space. It is used if your shipment is big enough to fulfill entirely the container, or at least to be financially advantageous to rent the full container.
1.3) FCL or LCL?
Here is a comparative table, providing you all the advantages and drawbacks of the two methods, to help you choose.
LCL
FCL
Advantages
Very flexible way to send goods
Total duration of the transfer will be shorter than LCL
It will be easier for you to receive your goods
Prices per CBM are more advantageous than LCL
You're only charged for what you use
Only two persons will handle your goods, your supplier and yourself
Very effective for small shipments
 
Drawbacks
Prices per CBM are higher than in FCL
You will have to handle the decanting on your own
The transfer total duration will be longer than FCL
Not adapted for small shipments
Your shipment will undergo numerous handlings
The decanting is a complex process requiring time and skilled labor
1.4) Shipping lines in Vietnam
Because Vietnam's economy is very dynamic and quickly growing in power, Ocean freight is well-developed. Many international carriers are in Vietnam, here below are the most notorious: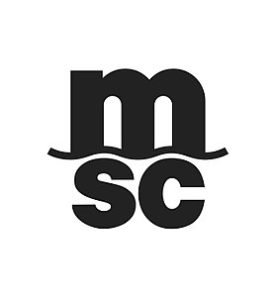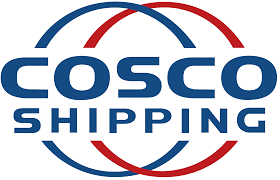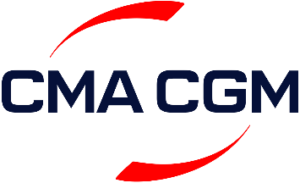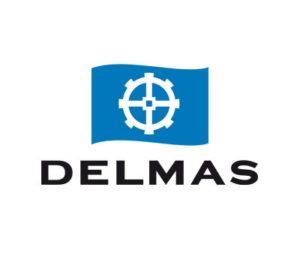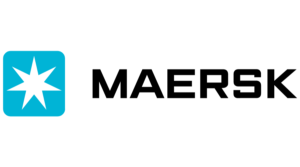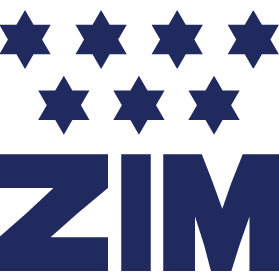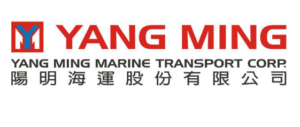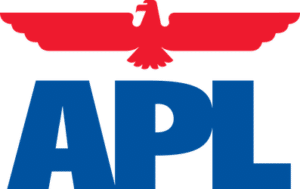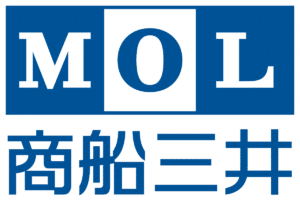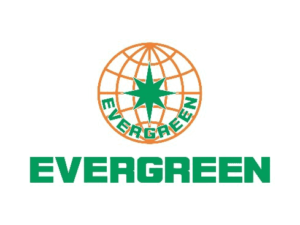 2) Ocean freight from Vietnam to worldwide - Estimated transit times
2.1) How long does it take to ship from Vietnam?
Northern Vietnam (Haiphong, Cam Pha…)

Southern Vietnam (HCMC, Quy Nhon…)

India
Chennai 14 days
Mumbai 17 days

Chennai 12 days
Mumbai 15 days

Indonesia
Jakarta 10 days
Bitung 10 days

Jakarta 6 days
Bitung 7 days

China
Ningbo 7 days
Tianjin 11 days

Ningbo 8 days
Tianjin 12 days

Japan
Tokyo 12 days
Hakata 8 days

Tokyo 13 days
Hakata 11 days

Korea
Seoul 10 days
Seoul 12 days
Europe
Genoa 30 days
Rotterdam 36 days

Genoa 28 days
Rotterdam 34 days

UAE
Dubai 20 days
Dubai 18 days
Canada/USA
New York 42 days
Vancouver 25 days

New York 40 days
Vancouver 26 days

Australia/New Zealand
Perth 16 days
Auckland 22 days

Perth 14 days
Auckland 21 days

Brazil
Rio de Janeiro 37 days
3) Which are main international ports in Vietnam for sea freight container shipments?
3.1) Port of Da Nang overview
It's the main port of central Vietnam. Small compared to the two giants of Haiphong and HCMC, around 12 million of metric tonnes are managed each year in Da Nang. Well designed and maintained, it is a great port of departure if your supplier is located around.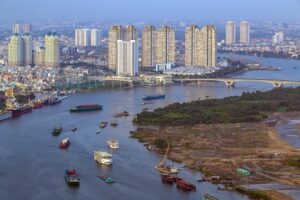 3.2) Port of Saigon overview
Ho Chi Minh City is the most important port of the country, and it's also its economic heart. The port of HCMC is the major way of entrance and exit of all the south of Vietnam. It handles a 100 million of metric tonnes each year on average. It is the most developed port of the country.
3.3) Port of Hai Phong and Cam Pha overview
These two ports are handling around 70 million of tonnes of products each year. They are the main ports for industries located in the north of the country. Their proximity with the capital of Hanoi give them a huge importance. If your supplier is located in northern Vietnam, you can use one of these great ports to ship your cargo.
3.4) Port of Qui Nhon overview
It is the first major port located in the south of Da Nang. Also, in terms of volumes managed, it is bigger than Da Nang's port. Around 15 million of metric tonnes of goods are managed there every year. It is also a great port to use, like all the others.
4) How to get and understand sea freight quote from Vietnam?
4.1) What FNM Vietnam needs to know to give you a quote?
Incoterm
Volume in CBM
Nature of goods
Address of departure
Address of destination
Packing
Export license
Packing list
Others (depending of the nature of goods)
4.2) How to Find the Cheapest Sea Freight rates from Vietnam?
Have a clear understanding of the business
This means that you're probably going to pay a higher cost of freight, if you're shipping during the high season (september-march), than in the low season (april-august). A better idea of how this industry works will help you to optimize your freight budget.
Know the market and the rates that are prevalent
A lot of different parameters are considered for a freight, like the prices of oil, the carrier, the filling rate of the containers, the attendance rates of the ports of loading and departure…
Use the right mode of shipment (FCL vs LCL)
As detailed below, for small shipments (below 15 CBM) LCL is better, and for bigger ones FCL is preferred.
Audit your quotations/invoices
Compare rates between carriers and freight forwarders, to find the most competitive ones in terms of price and service.
Plan effectively
It is better to manage your shipments, in order to do one single voluminous freight instead of several smaller ones for instance.
Optimize your cargo packing
If the packing is too heavy or large, you will pay a higher cost of freight, and your goods will not be greatly protected.
Don't classify everything as urgent
Think wisely, if you really need to receive or send your goods asap, or if you can wait a little to manage your freight budget efficiently.
5) FNM Vietnam Sea freight department Scope of services
5.1) Shipping Dry goods temperature by ocean Freight from Vietnam
If your goods aren't requiring particular environmental conditions to be shipped, FNM Vietnam can transfer them in regular sealed containers to your country.
5.2) Shipping goods under controlled temperature by ocean Freight from Vietnam
Reefer container is one of the favourite freight methods used by enterprises in the chemical or the food domain. It enables to transfer sensitive or perishable products in a totally monitored environment. In fact, humidity and temperature inside the container will be constantly under control, because the container will be linked to a generator. Also, the temperature inside the container can go down to -35°C. FNM Vietnam can plan a reefer container freight on your demand.
5.3) Shipping Bulk Cargo by Sea Freight from Vietnam
If you're aiming to transport raw materials in great quantities, bulk cargo is the solution you need. Bulk carriers are specially designed for it and can transport large quantities of liquid products (oil, gas…) and solid products (wheat, ores, cement…) inside their large tanks.
5.4) Shipping Out of Gauge by Ocean Freight from Vietnam
Out of Gauge (OOG) items are goods that can't be transported in bulk or in containers, because they are too much voluminous or elaborated items. In general, they are loaded inside Roll-on/Roll-off vessels or on the last stage of container ships. They are generally arranged on great trailers or platforms. Handling operations must be carefully processed with these items.
5.5) Shipping Roll-on Roll-off by Sea Freight from Vietnam
The same as ferries, Roll-on/Roll-off ships, also called Roros are equipped with a retractable ramp at its end. This ramp enables to load great quantities of goods on trailers, or vehicles, trucks, boats and busses inside the ship. That's how vehicles are shipped worldwide.
6) Sea freight insurance: FNM Care plan
6.1) Why purchase marine cargo insurance?
It isn't mandatory to insure your freight. But, on the opposite, it is highly advised. You should be aware that the carrier cannot be summoned to court if your goods are damaged or completely lost during their freight. The only way to obtain a refund is to subscribe to an insurance policy covering your freight. We wrote a dedicated article about the cargo insurance, for further details.
6.2) How much does a sea freight insurance cost?
The commercial value of your products is used to calculate the cost of your freight insurance. This explains why it isn't advised to declare a too low value of your goods, because you won't be completely refunded in case of an incident. Also, it is pointless to voluntary declare a higher value of your goods, because it will increase the price of your insurance.
The price that your insurance will charge you is determined with this method: freight value + goods value * 2-3% 
The rate is applied in function of the category of your goods.
7) Why you should hire a local Vietnam Sea Freight Broker Like us?
7.1) Cost effective
It is surely the main reason making you buy products from Vietnam. The lower wages, advantageous exchange rates and many other parameters are enabling Vietnamese freight forwarders to have lower rates. We're not only talking about shipping prices, other fees like technical handling charges (THC) are cheaper.
All this putted end-to-end enables us to give you very attractive rates for a transfer solution tailored to your needs and requirements.
You must be aware that international freight forwarders not based in Vietnam will use a local agent or freight enterprise to plan your freight from Vietnam. They will not handle it directly like us.
7.2) Flexibility
Freight forwarders should be able to implement modifications in their operations, in order to quickly follow changes in your needs and requirements. Big freight forwarding companies must only take the services of their overseas agency, which implies that if their local contacts doesn't have the required expertise for your shipment, they will not deliver the appropriated service.
You must search a forwarder able to manage all your products requirements, but also very agile in his territory of expertise.
7.3) Adapted customer services
Local freight forwarders cares more about their clients, because they establish a personalised connection with them. It means that it is certainly the same person that will oversee your first freight, and the next freights coming. The consultant will precisely know your needs and requirements, which will enable him to find logistic solutions that suits you greatly.
7.4) A Local Vietnam Freight Forwarder – FNM Vietnam
We are surely not the cheapest forwarder on the market.
But the price shouldn't be your first and only selection criteria in the freight industry. Just let the experts organize you a transportation service fast enough and cost effective.
When a prospect is asking us information on our services, we collect data about the goods and shipping requirements, then analyse deeply what can be the most efficient transfer service. We are experienced and committed.
We are glocal players. We can send your shipments to every continent, no matter where you are, with great transit times, prices and services.
7.5) In brief
In certain situations, you must only trust and follow yourself to obtain exactly what you're looking for. In others, you must rely on more proficient and experienced persons to lead you.
We're summing up our arguments in this table below.
| | | | | |
| --- | --- | --- | --- | --- |
| Who oversees your freight? | Price | Service | Skilled | Agility |
| Vietnamese forwarder | $$ | **** | **** | **** |
| International freight forwarder (non-vietnamese) | $$ | *** | **** | ** |
| Big enterprise | $$$ | *** | **** | ** |
| Your wholesaler/supplier | $$$ | *** | * | **** |
We're conscious that you have better tasks to achieve. That's why we will always do our best to ease the process. We will entirely handle the transportation, so you can focus on the sourcing and the quality of your products.
8) Advantages and Disadvantages of Sea Freight
8.1)

Advantages of sea freight
Cost-effectiveness
Ocean freight is beyond the other freight methods in terms of prices. Air freight, and rail freight are much more expensive for long distance transfers.
Can transport bulky goods
Only rail freight and ocean freight can carry bulky goods, but rail freight from Vietnam is not appropriated for long travels. That's why you should consider sea freight for bulks.
Provides a safe carriage of goods
FCL containers are sealed directly at your supplier's location. This means that only you and your supplier will have to handle your goods. A container is also an extremely safe way of storing your goods during the transport.
Environment-friendly
Rail freight and sea freight are the most ecological shipping methods. A plane is using huge quantities of kerosene to transport small quantities of goods, compared to vessels.
8.2)

Disadvantages of sea freight
Speed
Sea freight is the slowest method to transport your goods. Depending on where you are, or where your goods need to be sent, you will surely prefer air freight if you want your goods to be delivered in less than two weeks.
Piracy concerns
It depends of where your goods will arrive, and which sea routes will be taken. To be honest, acts of maritime piracy are now heavily counter attacked by authorities worldwide. The strait of Malacca was a famous place of piracy, but coordinated patrols from Thailand, Malaysia, Indonesia and Singapore reduced drastically this kind of incidents. The strait of Malacca is really safe nowadays. A few years ago, east Africa was threatened by Somali pirates. But the sea route being too important to be disturbed by piracy, Egyptian and Arabian authorities putted an end to this threat. The piracy is nearly non-existent nowadays in this region. The last unsafe regions are the Caribbean, with pirates coming from Venezuela and the Gulf of Guinea in west Africa. But there is only a slight probability that your shipment will navigate through these areas.
Ship accidents are often disastrous
In case of a storm, or bad weather situation, your shipment can be damaged, or the ship can sink underwater. These events are rarely appearing but always calamitous. That's why a cargo insurance can be necessary.
9) International Container Shipping Process: The Step by Step Guide
Step 1: Transport goods from the supplier's warehouse to the freight forwarders warehouse
Step 2: Move goods from freight forwarders warehouse to the departure port
Step 3: Clearing with customs at the origin port
Step 4: Goods are shipped from the origin port to the contracted destination port
Step 5: Clear with customs at the destination port
Step 6: Inland transportation from destination port to destination warehouse
Step 7: Delivery/distribution of goods
10) International Shipping Incoterms (Here are the Most Common Trade Terms Explained)
10.1) EXW
Well-adapted for domestic freights, it is unfortunately one of the most used incoterms for international trades. It means that the supplier's responsibility stops when the goods are leaving his factory. Then the responsibility is transmitted to you (or your freight forwarder), that needs to handle every next step and process.
10.2) FOB (Free on-Board Shipping)
Your supplier is totally in charge of your shipment, until it is loaded on the container ship in the port of departure. Then you (or your forwarder) must arrange the rest of the transfer.
10.3) Cost, Insurance and Freight (CIF) Shipping
For this incoterm, the seller oversees the loading on board of the vessel, the fees up to the port of arrival and of the insurance of the freight.
10.4) Cost and Freight (C&F) Shipping
It is the same principle at the CIF less the insurance.
10.5) DAT (Delivery At Terminal)
The seller is responsible of your goods until they arrive at the terminal of the port of arrival.
10.6) DAP (Delivery At Place)
Also called "All-in" or "Door-to-door" freight, your only responsibility with this incoterm is to receive your goods at your location.

10.7) Does FNM offer Door to Door services
Door-to-door, also called "All-in" freight, is the freight service allowing you the biggest peacefulness. In this service we will handle the complete execution of your transfer, including the warehousing, the customs clearance, the air or sea freight, and the trucking before and after. We're in charge of all phases, so you're the least possible involved in the freight. We will take your shipment directly at your supplier's facility and deliver them at your address.
1. Door to port – Pick up at departure
A variant service of the Door to door, is the door to port. In this situation, we do not ensure the trucking of your goods once they have arrived in your country. It means that you will have to go get your shipment at the port of arrival terminal. This method is usually asked by clients that are living near the port or having their own trucks.
1. Port to door – Delivery at destination
In Port to door, we're taking in charge your goods directly at the port of departure. Customers are generally choosing this service when their supplier sold their goods with the FOB incoterm. Once they're delivered at the port, or put on the vessel, we're handling the transfer of your goods until they reach their destination, which is generally your location.

11) Documents You Need When Shipping from Vietnam by Sea
11.1) Bill of lading (BOL)
The bill of lading is a very important document for your freight. The bill of lading is the equivalent of a passport and a boarding pass of your cargo. The bill of lading is specific for sea freight, as the airway bill is attached for air freights. This document is also a proof of the legality of the transfer, because it is emitted once the carrier is paid for his services.
The following pictures are detailing the structure of a Bill of Lading and what information you can find on it:


11.2) Commercial invoice
Customs will use it to be sure that the goods presented are corresponding to the importer's customs declaration.
11.3) Packing list
The packing list is describing all the products that are in your shipment. The MSDS document and the international code must be attached if you're importing hazardous or chemical goods.
11.4) Certificate of origin (C/O)
The Certificate of Origin is absolutely important in international trade. It is the only legal proof that your goods were made in Vietnam. Your supplier must have signed the Certificate of Origin, which must have been produced by a Vietnamese governmental agency. If your country is having a Free Trade Agreement with Vietnam, you should present the Certificate of Origin to your local customs in order to benefit of the tax exemption.
Here is a Certificate of Origin (from China):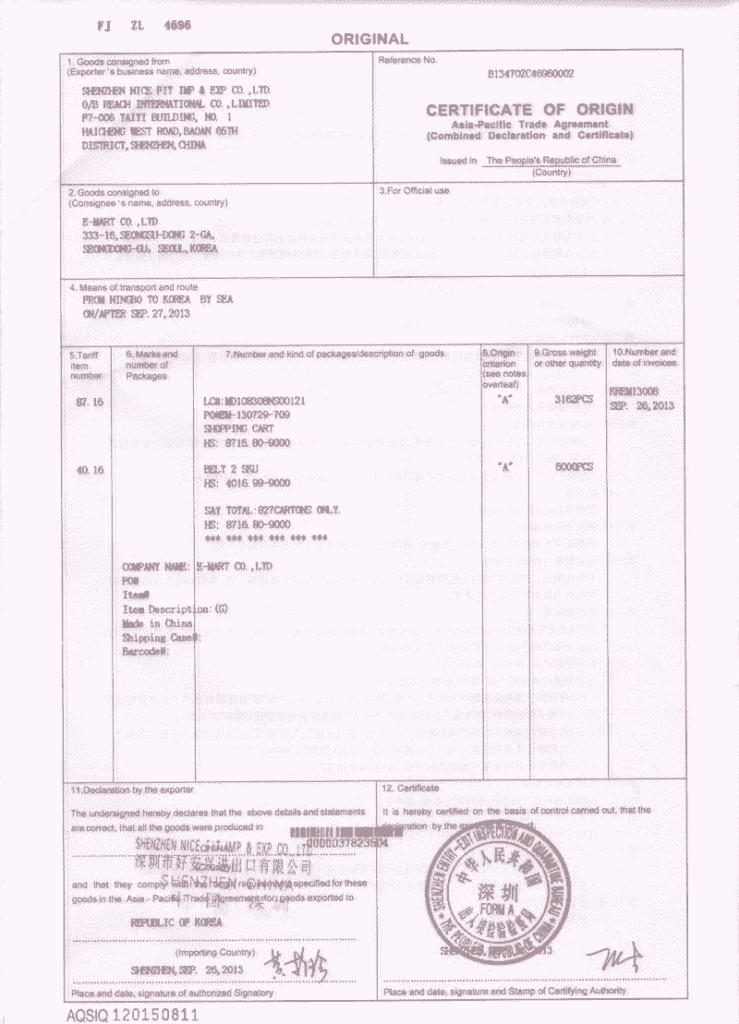 11.5) Insurance certificate
Despite being not mandatory to insure the freight of your goods, some countries will not let your products enter if they aren't insured. In that case, the Insurance Certificate is mandatory.
12) Air Freight vs. Sea Freight – A Comparison to International Shipping
12.1) Air freight vs. sea freight
Here is a table in order to compare the advantages and drawbacks of each freight method. It will surely help you to choose:
Sea freight
Air freight
Advantages
The cheapest freight solution
A lot faster than sea freight
Well adapted for big shipments
More advantageous for small shipments
All types of goods can be transported
Easier customs clearance process
 
Safest freight solution
Drawbacks
More expensive than air freight for small shipments
A lot more expensive than sea freight for great volumes
Riskier solution to transfer goods than air freight
Some types of goods can be refused (li-ion batteries)
The slowest freight solution
 
12.2) Air freight or sea freight – FNM recommendations
In terms of cost, an air freight is generally more competitive than a sea freight if your goods are smaller than 2 CBM, and lighter than 150 kgs on average. For bigger shipments, sea freight will be cheaper.
FAQ | Sea Freight from Vietnam
🚢 What is sea freight shipping?
Sea freight shipping is a method of goods transport consisting in transferring goods internationally via sea and oceans, on vessels. This article is summing up all you need to know about this method, from Vietnam.
💰 What makes up sea freight costs?
A lot of different costs are involved in sea freight, like the season, the attendance rates of the ports of departure and arrival, the containers fulfillment rates, the prices of gas, the carrier, the type of goods, their volumes and weight…
⚠️ Are there surcharges in sea freight like there are in air freight?
Yes, there can be many surcharges in sea freight, like the chassis utilization surcharge, the fuel surcharge, the low sulfur surcharge, the hazardous surcharge...
📏 What is a container yard?
It is a port department dedicated to the management and handling of containers.
⚓ What is 'live load' and 'drop and pick' in sea freight shipping?
Live load is the maximum weight that you can put on a machinery, or a structure, or anything else. Beyond the live load, the machinery may break or disfunction. A drop and pick is a freight option for FCL delivery. When the truck driver delivers your container, instead of waiting for you to unload it, he is just taking another empty container that you have instead.
📁 Who issues the freight documents?
Freight documents are issued by the supplier, the carrier and the freight forwarder
⌛ How long will it take for my shipment to reach my port?
Depending on where you're located it can take around 40 days at the maximum. The transit times table at the beginning of this article is giving you an approximate idea
🚚 Can I transport goods bought from different cities in Vietnam in one shipment?
Yes, we can consolidate your different products for you, in order to transfer one bigger shipment. Our moving consultants can give you further answers.
💲 How much does it cost to import from Vietnam?
We cannot give you an immediate answer, because a lot of parameters are involved in your freight, ask a quote demand to our consultants, they will answer you in less than 24 hours.
DocShipper info: Did you like this article? You may also like the following:
Adivce FNM :We help you with the entire sourcing process so don't hesitate to contact us if you have any questions !
DocShipper | Your dedicated freight forwarder in Vietnam !
Due to our attractive pricing, many customers trust our services and we thanks them. Stop overpaying the services and save money with our tailored package matching will all type of shipment, from small volume to full container, let us find the best and cost-effective solution.
Communication is important, which is why we strive to discuss in the most suitable way for you!