FNM Vietnam and DocShipper are belonging to the same logistic network in Asia. Present in the major economic hubs of China, the freight experience of DocShipper is outstanding. Based in Hong Kong, a tremendous freight hub for Chinese enterprises, DocShipper made its way into the very competitive universe of logistics in China. With 80% of its customers being international, the company is an ideal partner for all goods' transport from or to China. We're recommending them for all activities in China. Don't hesitate to visit their website, DocShipper.
DocShipper, freight forwarder and custom commissioner in China and Hong Kong
DocShipper can provide the same scope of services as FNM Vietnam, in all the Chinese territories. DocShipper is a logistic expert (freight forwarding, custom commission, ...).
Air freight
Their agents are present in all the major Chinese airports, planning air freight services close to your supplier or your destination. DocShipper is possessing at least one agent for each province. In the most dynamic provinces like Guangdong, there are 10 agents to handle all the freight volume. DocShipper can provide you with all the air freight services existing. Urgent transport (less than 48 hours), courier transport (3 days), classic air freight (7-10 days). They are well reputed for local and international air freights.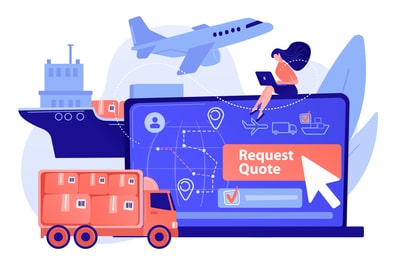 Ocean freight
DocShipper is also positioned in the major ports of the country, like Hong Kong, Shenzhen, Guangzhou, Ningbo, Xiamen, Shanghai, Tianjin, and Dalian. Their collaborators are managing your container moves in place. Their great relations with the local customs authorities are ensuring a quick clearance of your shipment, so the transfer remains fluid and uninterrupted. For a full container or a few CBMs only, you can fully rely on their services. They will book the first spaces available for you, thanks to their great network.
Rail freight
The new Silk Road is the most active rail freight route in the world. Starting from Yiwu, in the south of Shanghai, and crossing Central Asia, it enables transfer shipments to the major European cities (London, Paris, Madrid, Brussels, Warsaw, Berlin…). This transport method is a good alternative to sea freight (longer in time) and air freight (more expensive). DocShipper can provide you with a transfer to Europe in less than 20 days from China, thanks to rail freight.
Multimodal freight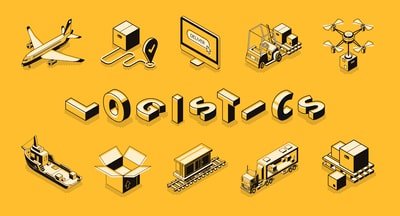 With rail freight, multimodal freight is a second alternative to ocean and air freight. Allying the two methods quoted enables you to optimize costs and the transfer time of your shipment. The advantage of this solution is that it can be used for various continents, contrary to rail freight, which can only be used in Asia and Europe. The international network of DocShipper will optimize time spent on multimodal platforms, like in Dubai, where your goods will be transferred from the vessel to the plane.
Road freight
Inside China or in the destination of all its neighboring countries, DocShipper can propose you great services of road freight. Its truck fleet, driven by experienced truck drivers, are guaranteeing a transfer of your goods in security. Their network of customs specialists is communicating with the drivers at the checkpoints, for the least time lost within the Chinese borders.
Customs clearance in China
If you're not experienced in international trade, moreover with China, you will find the customs clearance services of DocShipper very welcome. The clearance of your goods is a complex phase of their transfer, which require a lot of reactivity and rigor. No documents must be forgotten. Their Chinese teams, speaking Mandarin and Cantonese, are ensuring great communication with the Chinese customs authorities. For export or import, the customs clearance will be greatly handled.
Door to door
If you don't have any experience in logistics, or if you prefer to be focused on your domain of expertise, you will probably choose the "door-to-door" solutions of DocShipper. This kind of "All-inclusive" service will provide you an unequaled peace of mind. Indeed, all the different steps, from the pickup of your goods, to the delivery at your address will be ensured by DocShipper. Your only task is to receive your goods at your location. Furthermore, in China as well as abroad, our international network will ensure complete control of your goods' freight.
Packing and warehousing
The packing and warehousing operations of your goods are made in the DocShipper's warehouses, located greatly throughout all of China. You can ask them to store your goods during all the necessary time. If the packing of your shipment isn't well handled by your supplier, the DocShipper packing teams, skilled for all types of goods, can give a further protection on your shipment. Their warehouses can also help to store goods before they're sent, so you will have the necessary time to be able to receive them. Their warehouses are watched 24/7 by CCTVs and security staff. Your goods will be stored safely.
Freight Insurance
The good relations maintained by DocShipper with the carriers, are enabling them to provide you great insurance policies negotiated at the best prices. For all kinds of freights, and destinations everywhere, DocShipper will automatically propose you insure your goods against any misfortune that may occur during their transport. It isn't mandatory to insure goods, but it is highly advised to insure them, departing from or arriving in China.
Relocation
For all international or local moving in China, the DocShipper teams can assist you in any phase of your relocation. For the survey, the packing, the loading, the transport, the unloading, and the disposal of your goods in your new residence, their highly skilled staff will handle your goods with great attention. In China or abroad, their services are highly qualitative, enabling you to start your new life the best way.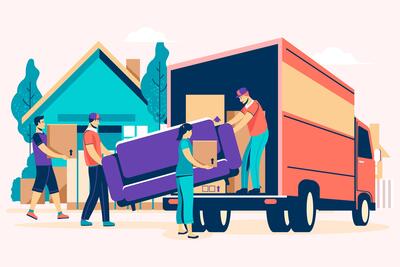 Great versatility
DocShipper is pretty versatile in many points, which makes them a high quality services provider.
Polyglot staff, enabling a great communication in China and abroad
Our freight forwarder network is multicultural by essence. We are cultivating this value, thinking that it is a great asset for an enterprise like us, working in an international market. At DocShipper, consultants are mastering Cantonese, Mandarin, French, and English for a precise understanding and application of your requirements. It also enables us to make links with the rail, maritime, and air freight Chinese companies in the best way possible. These principles are also applied for communication with your suppliers and customs administrations.
Great flexibility, to satisfy everyone
Every request being unique, DocShipper is handling every demand case by case. Hence, from the first contact to the final delivery, the same consultant will handle your request, for great communication. All services provided by DocShipper are tailor-made, so they can match your imperatives the best way. Do not hesitate to ask for advice from their consultants, they will show you all the transport possibilities before you choose the one you prefer.
Privileged communication for each client
DocShipper always showed total transparency and adaptability with their clients, as required by our network policies. For each progress of your transfer, their specialists will immediately inform you, with emails or phone calls. Also, you can contact them spontaneously every time you need more details. Your personal consultant will provide you with a detailed answer within 24 hours. You will always be able to reach your consultant from the first contact until you are fully satisfied with their services.
Recognized local and global experience
For all your trading research, or to know the reliability of your supplier, do not hesitate to ask them advise. They are also proficient in sourcing on all the Chinese territory. These double skills are making them a pioneer in the import/export market in China.
For all these reasons, DocShipper is a key component of our freight forwarder network and a partner of choice for all your projects in China. Do not hesitate to contact them, or to visit their website, DocShipper for further details.
FAQ | Freight Forwarder China - DocShipper
💡 What is DocShipper?
DocShipper is a freight forwarder belonging to the same group of freight forwarders with FNM Vietnam in Asia. Anchored on the Chinese territory since a long time now, they are a reference in the world of freight forwarder. Relocation, transport of merchandise or anything else? Don't hesitate to contact them via their website to find out more.
🚦 What services does DocShipper offer?
DocShipper can offer you different services in China. The main ones are air freight, road freight, rail freight, multimodal freight, customs clearance in China, door to door, packing and warehousing, relocation and freight insurance. Are you interested in a service? Contact DocShipper to find out more!
📀 Why contact DocShipper?
DocShipper is a freight forwarder that really cares about the experience of its customers in Thailand. The fact that they have been established for a very long time on the Thai territory has allowed them to gain some experience and therefore have a lot of good plans. Also, the Siam Shipping team is international, which means that you will be able to contact them in Cantonese, French, Mandarin and of course in English. Each request is treated in a very short time and a solution will be adapted to give you the best possible information.
🚢 In which Chinese ports is DocShipper present in ocean freight?
DocShipper can offer you ocean freight solutions in most of the main Chinese ports, which are Hong Kong, Shenzhen, Ningbo, Xiamen, Shanghai, Guangzhou, Dalian and Tianjin. Doc Shipper also has a very good relationship with the Chinese customs so you can be assured of a high quality service.
🛫 In which Chinese airports is DocShipper present in air freight?
DocShipper can offer you air freight solutions in all the major airports of China, because they have at their disposition at least one agent for each province and more for the biggest like Guangdong. Contact them if you want to do business with them and if you want to have more information about air freight.
DocShipper info: Did you like this article? You may also like the following:
Adivce FNM :We help you with the entire sourcing process so don't hesitate to contact us if you have any questions !
DocShipper | Your dedicated freight forwarder in Vietnam !
Due to our attractive pricing, many customers trust our services and we thanks them. Stop overpaying the services and save money with our tailored package matching will all type of shipment, from small volume to full container, let us find the best and cost-effective solution.
Communication is important, which is why we strive to discuss in the most suitable way for you!