Are you about to import (or export) products between Vietnam and Germany ? You still have a doubt regarding the regulation or transport method? This is because it is very hard to discover decent information among the ton of online advice that DocShipper has done its "country guide". In order to cover the entire supply chain, FNM Vietnam is now a member of DocShipper
What is the best method to ship items from Vietnam to Germany cheaply but with a good carrier?
Let's see the best transportation methods according to the nature/volume/weight/class of goods. DocShipper can send your effects by sea from Vietnam to Germany. We can also take care of customs clearance, delivery, loading and unloading and packing if required. According to your critters, our moving consultant will analyze and determine the most suitable solution.
There are two possible solutions to send your goods from Vietnam to Germany, sea freight and air freight. As you can guess, because of the sea, there is no rail freight possible.
We are going to see these two solutions.

Sea freight shipping from Vietnam to Germany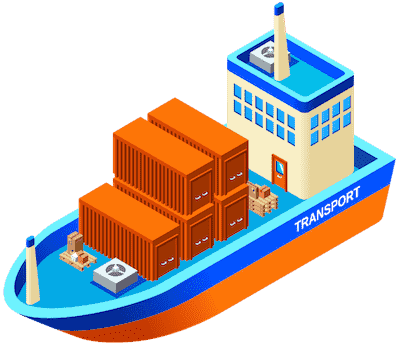 Recommendation DocShipper : Sea freight will be the best option if :
Your shipment is more than 2 CBM
You're not in a hurry to receive your packages
Note DocShipper : You are looking for sea freight pricing and/or advices ? Feel free to contact our experts by filling our online form.
Overview - Ocean cargo from Vietnam to Germany
Sea freight is the most common method of international transport. It's the most widely used method in the world.
Advantages of sea freight
The first advantage, and the most important, is  using a container by sea is the lowest cost way to ship products from Vietnam to Germany and generally from Asia to Europe.
Ocean freight has more capacity and value than other way.
Ocean freight is usually slower than air freight. On another hand, express LCL (less container load), is available on a lot of routes and by a lot of freight forwarders, this allows you to have a guaranteed delivery date but also to take advantage of the advantages of sea freight and shortened lead times.
Ocean freight has a better carbon footprint than air freight. This can be an advantage for you if you care about that.
Disadvantages of sea freight
The main drawback of ocean freight between Vietnam and Germany is that it is in any case longer than air freight. Allow 30 days to ship a container from Vietnam to Germany.
Shipping company offering services from Vietnam to Germany ports 
Here are few examples :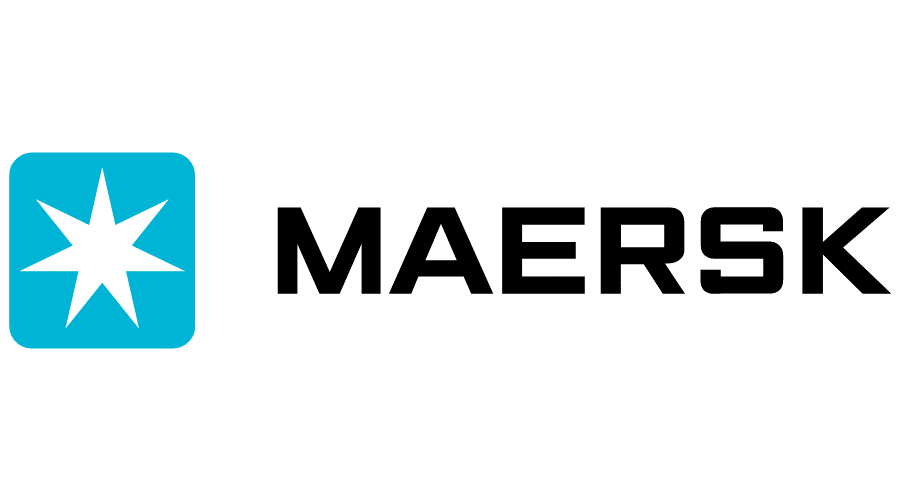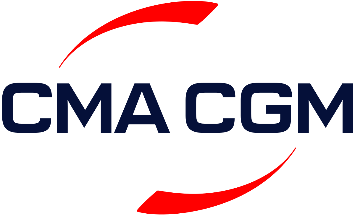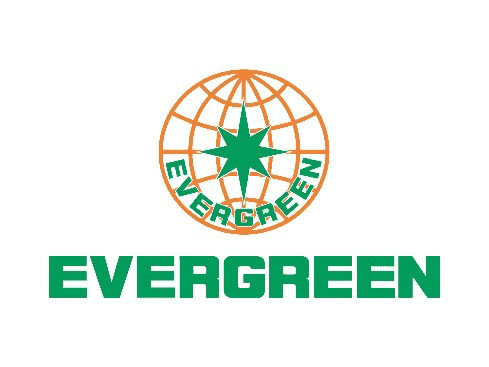 Port of Hamburg
The port of Hamburg is at the bottom of the Elbe estuary at 144 kilometres from the North Sea, it is specialising in container traffic. Its location in centre of Germany allows the port of Hamburg to handle most of the national container traffic.
 The port of Hamburg is the most important commercial port in Germany. He is also the third in Europe, after Rotterdam (Netherlands) and Antwerp (Belgium).
Port of Bremerhaven
The port of Bremerhaven is the second most important port in Germany. It has direct access to the North Sea. It is therefore possible for you to send your goods to Bremerhaven.
Port of Bremen
 The port of Bremen is the third most important port in Germany. It is managed by bremenports GmbH & Co KG. In 2011, 60 million tonnes of products passed through this port. This includes 6 million containers and 2.1 million cars.
Because of its closeness to German car factories, the port of Bremen is the world's leading port for car transport.
Should I ship by consolidation or full container from Vietnam to Germany?
LCL - Less Than Container Load
(also known as consolidation) It's when several shippers are group in the same container. This makes it possible to send goods for less than an FCL (Full Container Load. If you don't have the necessary volume to fill an FCL, ship your goods by LCL can be a good option.
Advantages of shipping by LCL
LCL will be a very affordable way to transport your good, if it is too heavy for air freight but of insufficient volume or weight to make an FCL shipment unsustainable. 
It is more practical and quicker for examination and decreases the cost of the packing. This allows us to send an average volume of products for cheaper than air freight or FCL.
Disadvantages of shipping by LCL
The price per cubic metre is higher than FCL shipments
Sending by LCL is often the least cost-effective when the size exceeds half the capacity of a full container. This means that LCL is more cost-effective for shipping less than 15 cubic metres.
Lower level of security and more risk of damage due to less handling (Loading, Unloading) of your cargo.
FCL - Full Container Load
FCL is an international standard. It exists two types of containers: 20' and 40'. FCL is a very good way to export products from Vietnam, especially if you have a large volume to ship.
Advantages of FCL sea freight
Price less than one cubic metre in relation to an equivalent volume or weight of products transported by LCL or air freight.
More convenient for optimizing quantity and packaging for export to maximize the use of space within a container from 20″ or 40″.
Higher level of security and less risk of damage due to less handling (Loading, Temporary Storage, Unloading) of your cargo.
Disadvantages of FCL shipping
FCL is profitable to send your goods only if you have enough volume to fill it at least about half full.
How long does it take to ship from Vietnam to Germany by sea freight ?
| | | | |
| --- | --- | --- | --- |
| | Hamburg | Bremhaven | Bremen |
| Da Nang | 31 days | 30 days | 30 days |
| Saigon | 29 days | 29 days | 29 days |
| Ba Ngoi | 31 days | 30 days | 30 days |
| Cam Pha | 31 days | 31 days | 31 days |
Please keep in mind that the transit time takes into consideration only the freight. Indeed, pick up, delivery, loading unloading aren't take into consideration.
How much does it cost to transport a container from Vietnam to Germany?
Note that ocean freight is the most prevalent transfer method used by German importers anyway. Indeed, for large and regular shipments, it is the most cost-effective option.
As a result, most of the freight is transferred by ocean freight from Vietnam to Germany. If your shipment exceeds 1CBM / 100kgs, air freight isn't the good solution, it will be too expensive.
Most of the time, sea freight is the cheapest way to send your products. This is the case for sending them from Vietnam to Germany.
Price depends on many factors:  POD, POL, Carrier, nature of goods, monthly price update. We quote case by case cause of price changes.
Docshipper Note:
Contact our Maritime Specialists now, to see what is possible between Vietnam and Germany. We will give you precise rates and transit times after, as we decided to quote each demand individually. It permits to avoid surprises, because the total costs are depending on all the different services you ask us to provide. Our advertiser will give you the best rate for your shipment.
Special sea freight services 
Reefer container from Vietnam to Germany
We understand that some of our clients have very specific needs. Certain desire to send foodstuffs. That is why we are committed to guarantee the transport of containers at a controlled temperature in order to maintain the cold chain.
Docshipper will advise you, if necessary, and then reserve it for you.
Roro/Bulk/OOG from Vietnam to Germany
RORO:
A Ro-Ro is a vessel used to transport, among other things, vehicles, loaded by one or more ramps. They are also known as Ro-Ro, from the English word roll-on/roll-off meaning literally "roll, roll, roll", to distinguish them from the usual cargo ships where products are loaded vertically by cranes.
BULK:
Bulk products are products transported directly into the ship's hold or into the facilities provided for that purpose. A distinction is made in this case between bulk products and general cargo. A distinction is made between bulk cargoes and general cargoes: solid bulk cargoes : (such as coal, ferrous and non-ferrous ores) liquids in bulk: (petroleum and petroleum products).
OOG
OOG (Out of Gauge) cargoes are a special category of products. Because of their dimensions or weight, for example, some goods cannot be loaded in traditional containers. These types of cargo are usually loaded onto a platform or trailer for transport.

Air freight shipping from Vietnam to Germany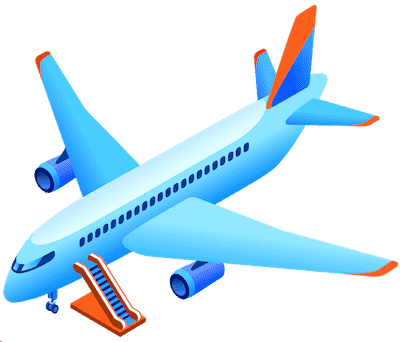 Recommendation DocShipper : Air freight will be the best option if :
Your shipment is less than 2 CBM
You're in a hurry to receive your goods
Note DocShipper : You are looking for air freight pricing and/or advices ? Feel free to contact our experts by filling our online form.
Overview – Classic vs Express air freight 
The length of the shipment is the aspect that makes all the difference between these two shipping methods. An express shipment takes about 4 days whereas a classic shipment takes 1 week. Customs clearance is also fastest for express shipment. These two methods will in any case be faster than a shipment via sea freight.
What is the difference between volumetric and gross weight?
*To consider the density of your shipment, two methods are used to sort out the chargeable weight of your goods.
The two calculations below are performed. The more important result will be consider.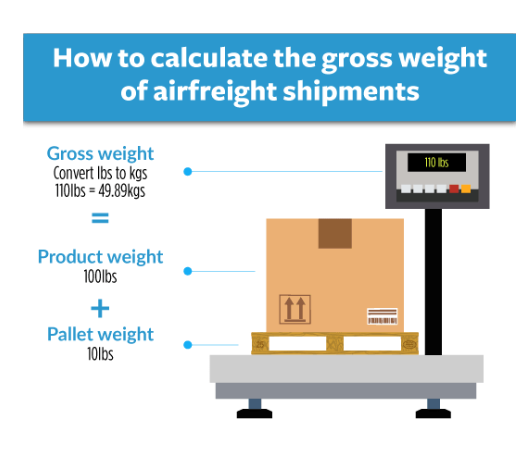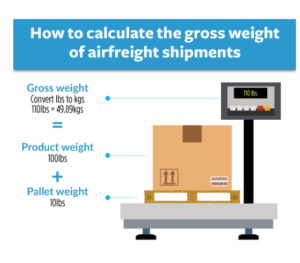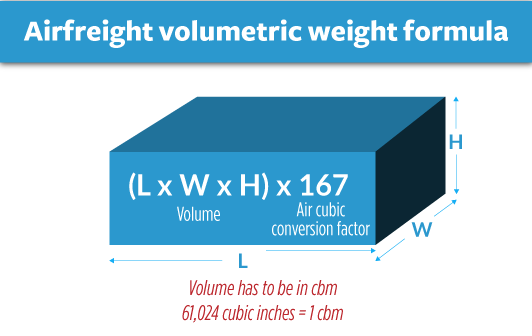 Should I choose a Classic Air freight from Vietnam to Germany?
Which airlines company should you ship with ?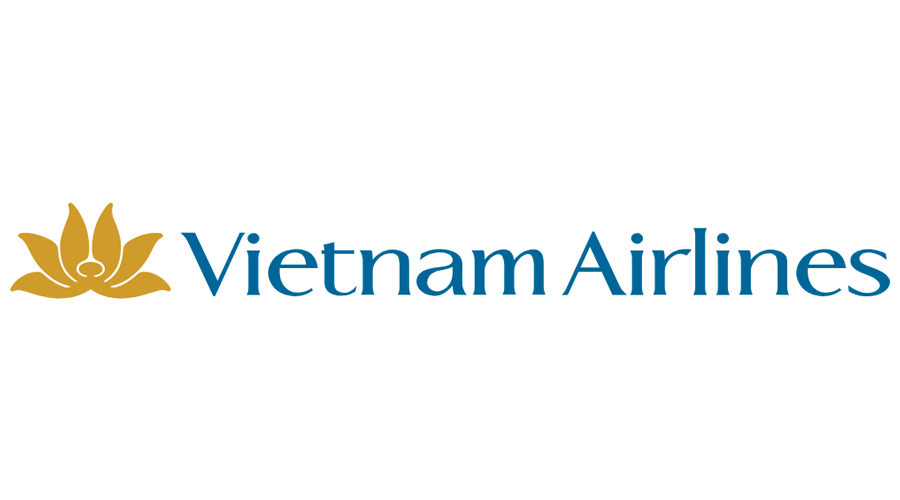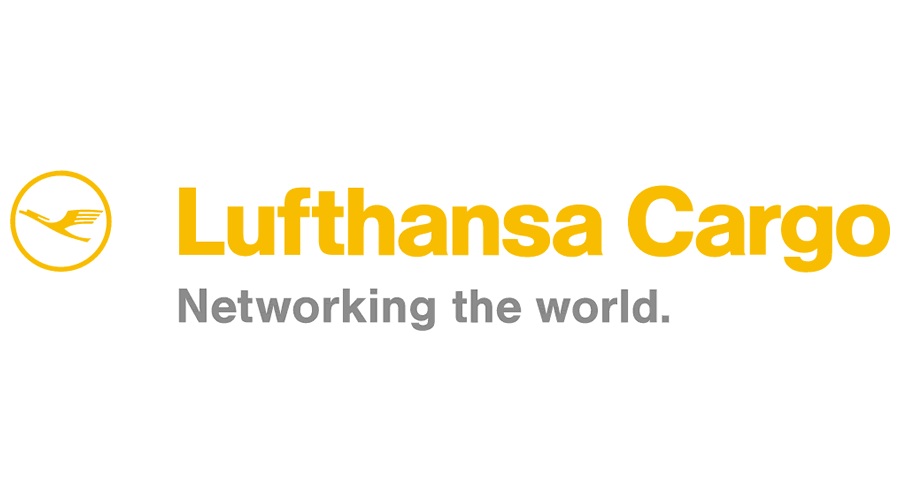 Lufthansa Cargo, a subsidiary of the German company Deutsche Lufthansa, is in charge of managing air freight transport. It is possible to charter an entire aircraft or use Lufthansa's regular routes.
Vietnam Airlines (in Vietnamese Hãng hàng không Quốc gia Việt Nam) is the national airline of Vietnam. It operates domestic and international flights from its two main hubs at Tan International Airport Sơn Nhất in Ho Chi Minh City and Nội Bài International Airport in Hanoi.
DocShipper Plus: Our good partnerships with international cargo airlines enables us to propose you interesting rates for great air freight services between Vietnam and Germany. We can plan both regular and courier air freight and add trucking services to deliver your goods everywhere you are. With DocShipper, Vietnam and Germany have never been so close!
Transit time Door to Door from Vietnam to Germany by air freight ?
For a door to door operation, you should count at about 6 to 8 days depending on the time of the week and the period.
How much does it cost to ship a parcel from Vietnam to Australia?
Price depends on many factors:  POD, POL, Carrier, nature of goods, monthly price update. We quote case by case cause of price changes. Do not hesitate to contact our experts to get a detailed quote.
Should I choose an Express Air freight from Vietnam to Germany ?
Express service – Perfect solution for small package
Express services are the ideal solution if your products weigh less than 100 kg. If your products weigh more than 100 kg, it will be too expensive. However, we can give advices you on this matter
How long does it take for a package to be shipped from Vietnam to Germany? 
Thanks to our good relations with express shipping companies and our internal customs department, we can offer you good prices and faster delivery times. Thanks to the fast customs clearance process (automated), you should count no more than 4 days for the all process.

How much does an Express service cost from Vietnam to Germany 
*To quote your express shipment, a different method than gross and volumetric weight is applied. For express freight, you must consider that 1 CBM = 200 kgs.  
It is impossible to provide price as it depends on so many factors (same as classic air freight) it is why we used to quote case by case. Please, advise more information about the operation, and then we will revert to you with a quotation. We are working with these companies for so long. Therefore, the price we can get from them are very low. If you ask them directly, you will have some bad surprises.
Docshipper Note: Please, take a look to Our dedicated article about express air freight. This is really detailing the subject so it is a way for you to godeeper.
Major airports to ship in Germany
Frankfurt Airport (FRA)
Frankfurt Airport is the most important airport in Germany and the third largest in Europe. This allows it to be perfectly integrated into international air freight transport. It is also the hub of the country's biggest airline, Lufthansa.
Hamburg Airport (HAM)
Hamburg Airport  is located 8.5km north of Hamburg, which allows simplified deliveries to the centre of Hamburg.
Berlin Airports (SFX) and (TXL)
You can import freight into Germany thanks to these two airports. Their proximity to Berlin can be a great advantage for you, because they are near to a great hub.
Munich Airport (MUC)
The airport is also a major hub for Lufthansa Cargo. It is located 28 km north of Munich but is well served, so you can still easily reach it to pick up your cargo.
Door-to-door transfer from Vietnam to the Germany
Door-to-door method overview
You are looking for the most complete and top-of-the-range service? Take the door-to-door service. Therefore, we take care of all the process from the pickup address to the delivery address. We will pick up your shipping in Vietnam (with Packing / Loading if necessary) and make the delivery in Germany (with Unloading / Unpacking if necessary).
DocShipper – Door to Door specialist  
The comfort provided by our door-to-door services is really appreciated by our customers, thanks to our best price and high quality services. Besides, note that we are responsible for every phase of the transfer, and we are well skilled and proficient in this domain. We can therefore manage the entire logistics chain in order to provide you with the best possible protection against possible problems.
How door-to-door services are helpful?
From A to Z enables to ensure the fluidity of your transfer.  Indeed, our collaborators in Vietnam and in the US will cooperate to avoid all delays or added costs due to communication mistakes between all the entities responsible for your freight. Hence, for example the customs clearance will totally be under control, thanks to the proficiency of our collaborators with the Australian and Vietnamese customs.
Docshipper Note: You can check our special page on door-to-door, or reach one of our Docshipper experts to get deeper on the topic.

Customs clearance in Germany for products imported from Vietnam 
Since, 1958, Germany has been a member of the European Union. The European Customs Union allows its member countries to benefit from the free trade of products throughout the European Union. In addition, a single customs tariff applies to imports into the EU, regardless of which country your goods are moving through. Therefore, the EU customs tariff applies to imports into Germany.
How much will I pay ? 
Knowing the precise cost of freight and customs clearance is very important for you, to know how much you are going to paid. Germany, as each member of the World Trade Organisation the HS code is used (composed of 6 numbers). the Harmonized Commodity Description and Coding System. This numbers defines the nature of your good (by ID).
Here is the composition of an HS Code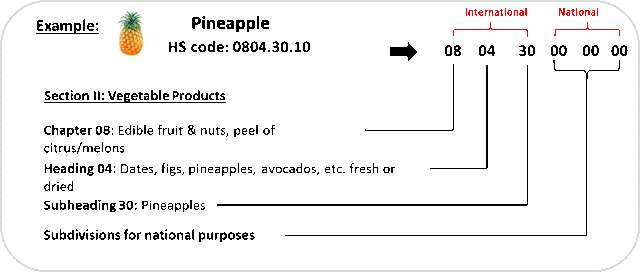 How to find the right HS Code for my products ?
There are several options you have to find the HS Code. The easiest one (and the most reliable one) is to ask directly to your supplier. He should be able to provide you such details, unless he is just a broker or a very small supplier and not familiar with international logistics process.
Otherwise, you can use this website : HTS - HS code finder
It's very simple to use ! You just need to enter your keyword in the search bar and see what results you get. Let's continue this example with" pineapple" :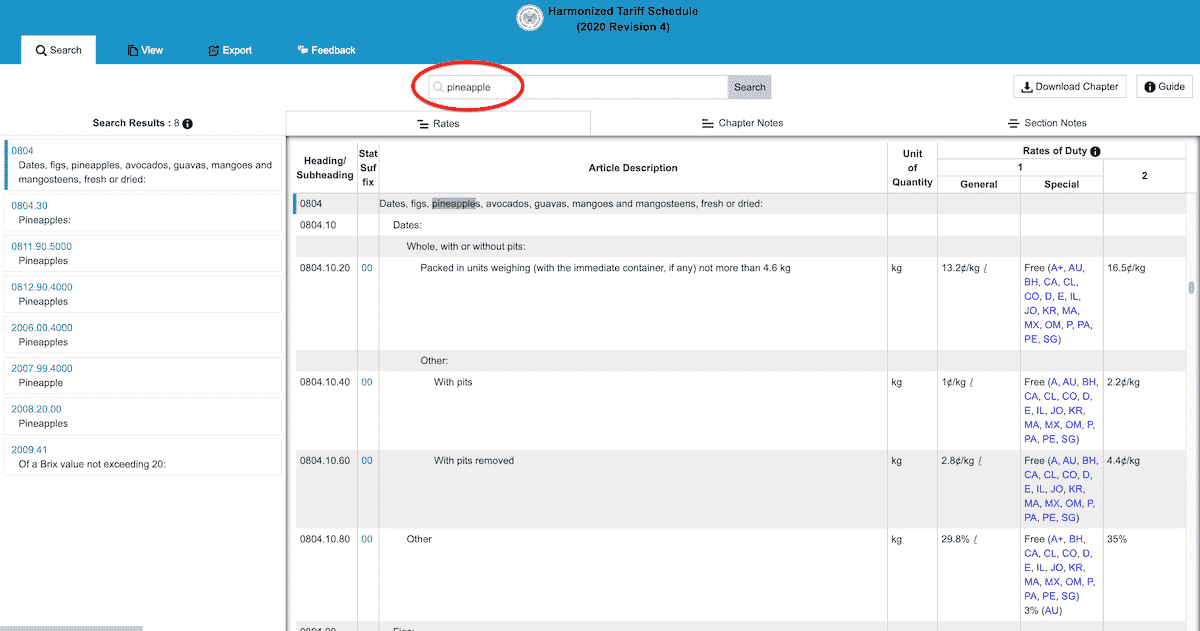 Calculate applicable tariff with the HS code
As Germany is a member of the European Union, EU customs duties apply. To import products into the European Union, customs duties must be paid on entry into any of the countries of the Union. Once these customs duties have been paid, the goods can move freely in any country of the European Union.
You found your HS Code ? It's now time to check how many taxes you will have to pay on your shipment. You just need to do the following steps :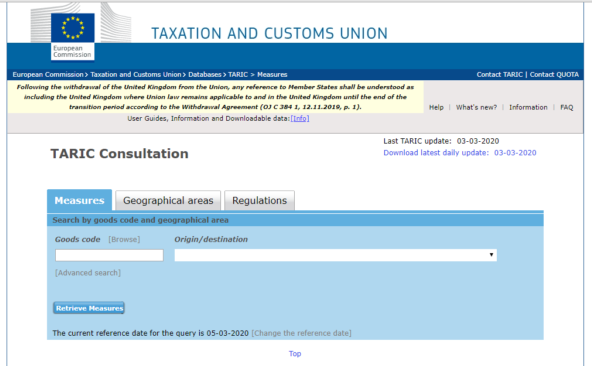 As our example on the screenshot, fill 2 requested informations :
Your HS Code
Origin of goods
You will come to a page like this: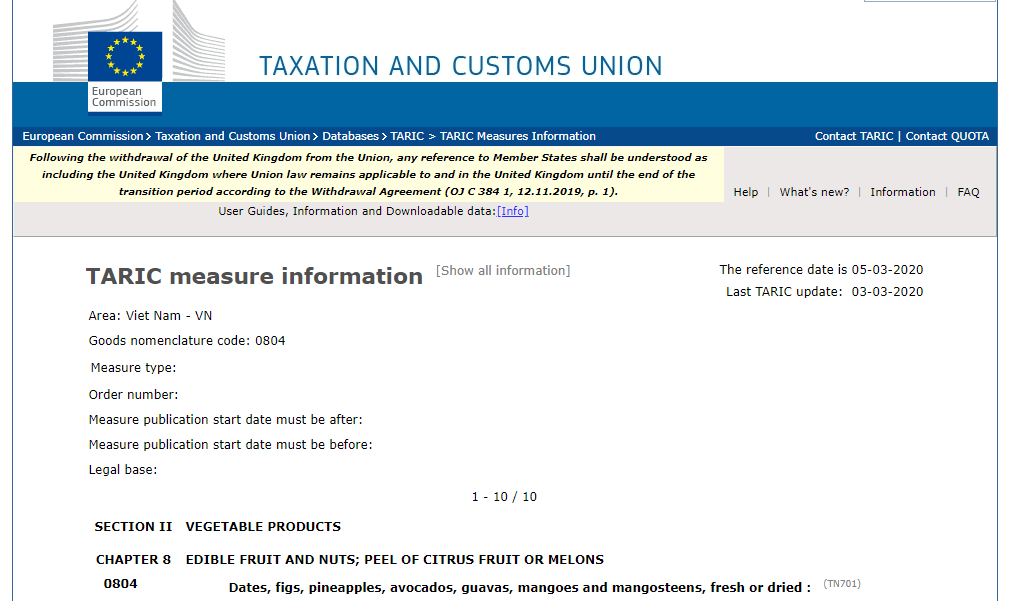 Scroll down, search for your product, and click on the HS code to get the duty information: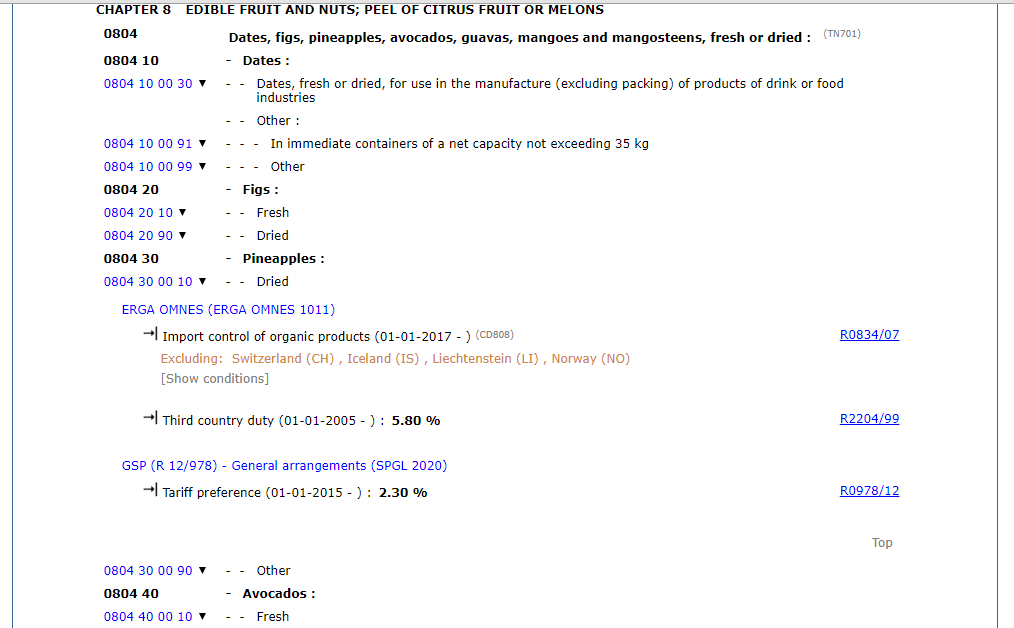 Check the duties and taxes applied on your product
In our example, European customs charge duties as 5.80% on pineapple coming from Vietnam :
DocShipper advice : You need more information about the tariff classification ? You should click here. Be aware of these information will avoid some potential issues.
Does Docshipper charge duty ?
For the rest, our customs commissioner will definitely not be charged to you. We will revert to you with documents produced by European Customs in order to prove it to you.
Customs clearance process in Europe
Customs declaration
In order to make the customs declaration to clear your goods entering the European Union, you will use the Single Administrative Document (SAD). This document simplifies the process and has many advantages like:
ensuring openness in administrative requirements
reduce administrative documentation
reduce the amount of requested information and so simplify the process
standardize and harmonize data
This document can be use for:
export
import
transit where the new computerised transit system (NCTS) is not yet used
warehouses
temporary import
inward and outward processing
If you want more informations about the Single Administrative Document you can have a look on the import procedure section from European Union customs website.
Customs contact
Vietnam Customs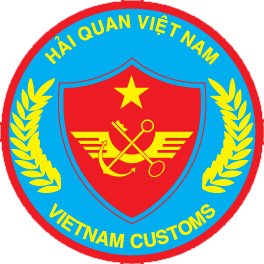 Official Name: General Department of Vietnam Customs
Website: Vietnamese Customs
European Commission, Taxation and Customs Union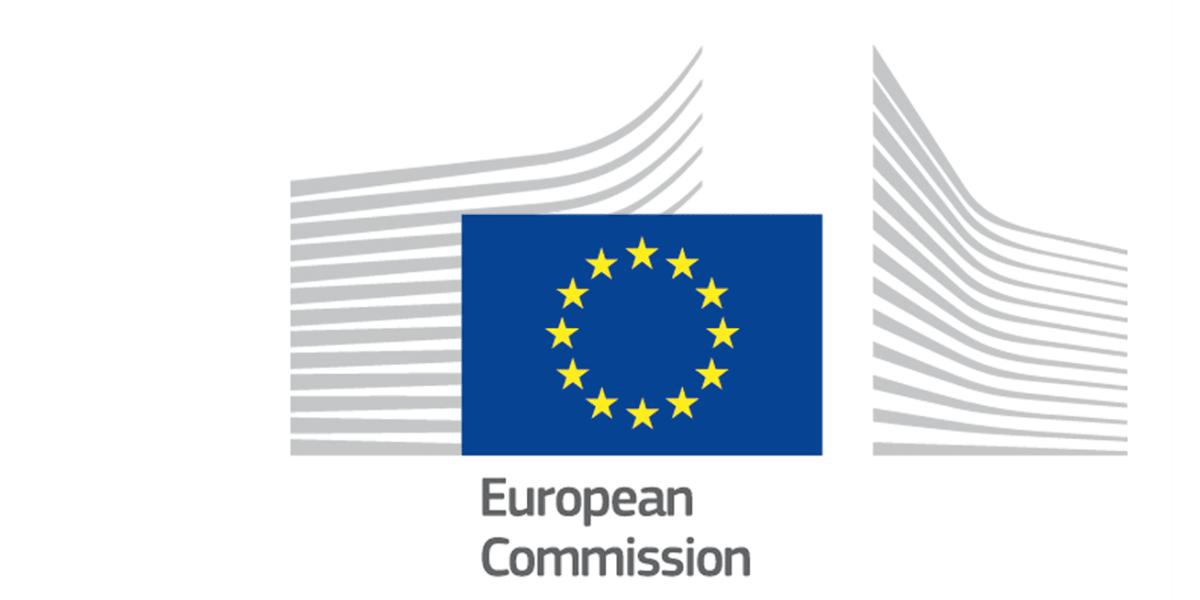 Official Name: European Commission,Taxation and Customs Union
Website: European Commission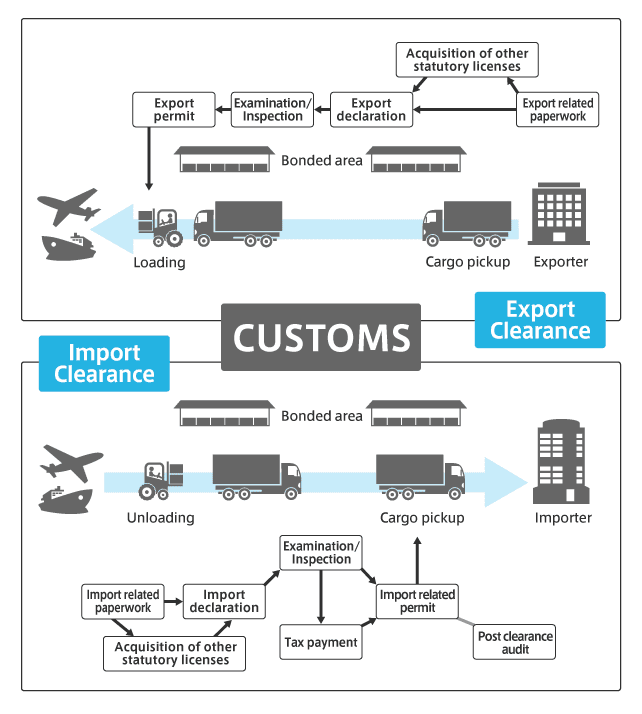 What are the Licenses required (import & export)?
Import license 
In order to import in European Union, or in Germany, you do not need import licence. But you can need some permits (depending on the nature of goods and his value) to avoid trouble with customs. Besides, an importer needs to ensure that the goods are well labelled and that it can not be a problem.
Licensing authorities also publish updates on current concerns. However, this does not always reflect current customs legislation.
Required documents 
Single administrative document (SAD)
The single administrative is the only one required for written customs declaration.
Here is a single blank administrative document.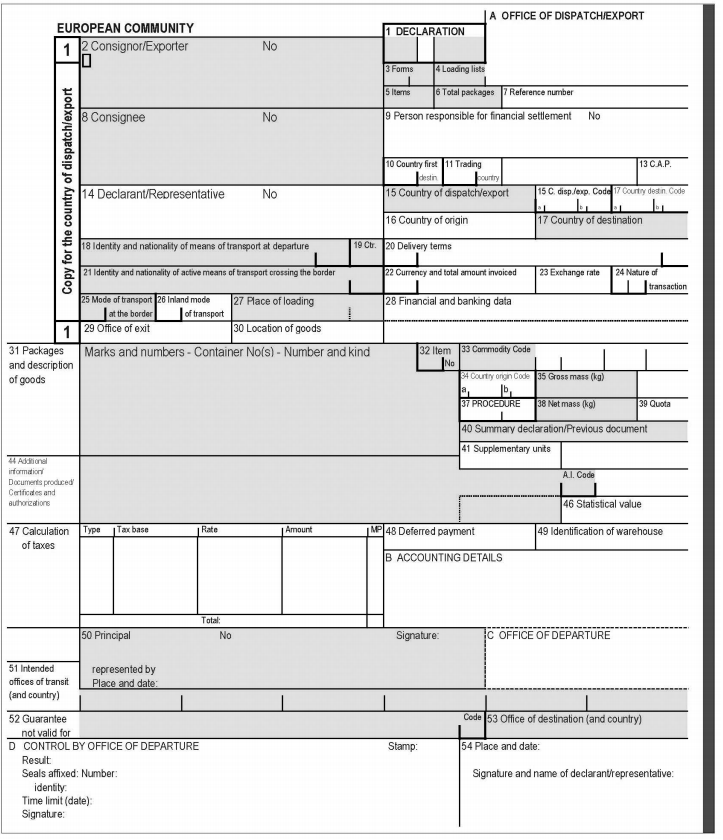 The original invoice
The invoice is used to formalize a transaction between the buyer and the seller. It also makes it possible to know the value of the good, and thus to know the price on which the customs duties will be calculated.
Name and address of the importer and exporter
Date of issue
Invoice number
Description of the goods (as name, quality, etc.)
Unit of measure (Kg, Lbs,etc.)
Quantity of goods
Unit value
Total invoice value
Currency of payment
Method of payement
Date of payment
The terms of delivery
Means of transport
Freight Documents (Transport Documentation)
Such as:
FIATA Bill of Lading
Air Waybill (AWB)
ATA Carnet
Rail Waybill (CIM)
Road Waybill (CMR)
Bill of Lading
TIR Carnet
The packing list
The packing list is summing up all the items included in your shipment.
Freight insurance
The insurance invoice is only required when the insurance is not mentioned in the original invoice.
Prohibited & restricted items 
Certai products are prohibited for import into the European Union. Further import permits are required, in particular due to health reasons.
Restricted items :
Plants
Live animal
Seafood product
Dangerous and chemicals product (some need licence and some are prohibited)
Prohibited items :
Counterfeit or pirated products.
Trade agreement 
A draft bilateral agreement is currently under way, known as EVFTA. This project aims to eliminate 99% of customs duties between Vietnam and EU member countries, including Germany. This would greatly enhance trade between the two countries. For more information on this agreement you can go here.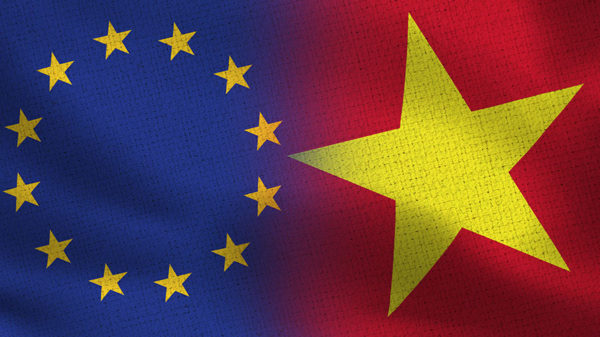 Trade relationship 
The European Union has very good trade relations with the United States, China and Switzerland. Vietnam is not the main trading partner.
Additional services 
Our warehousing services 
We have warehouses in Vietnam, notably in the ports of Saigon, Haiphong and Quy Nhon. These warehouses are modern and perfectly secured. We can therefore receive your goods in Vietnam and store them, if necessary, in our warehouses.
Docshipper advice : You need more information about this service ? Check our dedicated page on the following link : warehousig services
Storage service in Germany
Thanks to our local network based on Germany, we can store your goods on the country for cheap. We also have warehouses close to the largest ports in Germany.
Our packing/unpacking services 
Overview 
Our experience enables us to provide you with the most suitable packaging for transporting your goods. Indeed a good packaging is necessary to avoid damaging your goods. Thus, we will propose you the best alternative corresponding to your needs and your budget.
Packing material 
Carton box
The best cartons boxes will be used for your belongings such as relocation. It will be thick and unfolded (for better protection against potential damage). Our packaging techniques will be adapted according to your goods.
Palletization 
It will be a much safer way to get your goods into the container. We have every pallet size available for you, if your supplier is not able to carry out this operation.
Wooden boxes 
Once again, this method aims to facilitate transportation by protecting your belongings. The wooden crate is intended for rather bulky objects. There are wooden crates and wooden chests. The crate will be preferable if you have to place it in a certain direction. Otherwise, you may as well use the crate. Docshipper is able to manufacture those that will fit your goods and your needs.
Packing very important for the insurance 
Thanks to our experience and professionalism, it is very rare that your goods are damaged during transport, as is often the case with sea and air shipments.
Freight insurance 
How much does a freight insurance cost ?
The amount of your insurance policy will be based on the value of your goods.
The following calculation is made in general : (freight value + product value) * 2-3%.
Of course, these rates depend on the insurance companies, the goods being transported, etc.
Supplier management in Vietnam 
Control quality in Vietnam 
Our goal is for you to find the best products. We will therefore contact your supplier to check your products (their condition and especially their packaging). Good packaging prevents your products from being damaged during transport.
We guarantee smooth shipments. For this we check all aspects of your products, such as standards, HS code. This is also easy because our teams speak Vietnamese, French and English fluently.
3PL Services in Vietnam 
Order fulfilment/Packing & labelling in Vietnam 
Completely mastering the supply chain is very complicated. For electronic devices, for example, quality and  packaging are very important. This is why we will accompany you during all the steps of the supply chain.
Last kilometer delivery 
Thanks to our networks and the relationship in Germany and in Vietnam, we can guarantee you a delivery at your residence in Vietnam or in Germany and a professional service of delivery and unloading and unpacking.
Shipping personal effects from Vietnam 
Excess baggage 
If you come back from your trip and you bought too much on the spot, you probably won't be able to carry it on the plane. We can therefore deliver your extra belongings to you.
The solution? DocShipper and its express delivery will allow you to receive your excess baggage quickly at home in Australia.
Docshipper note: Take a look at our express freight page. Or you can also contact one of our experts directly.
More than 10 years of expertise in Asia, enables us to deliver tailor-made freight solutions at hyper competitive prices. Do not hesitate to contact our dedicated staff for more information about your transfer, we're always happy to serve and spread knowledge! Contact us
Moving service from Vietnam to Germany
If you have problems with customs clearance, packing or sotcking, we can take care of it for you. Please see our relocation services page: Moving services

FAQ - Shipping from Vietnam to Germany
Can DocShipper handle my personal effects from Vietnam to Germany?
Doc Shipper can take care of your move. Indeed we have a specialized department. We have several options to offer you. The more you get involved (packing, loading) the less you pay.
How DocShipper can handle my shipment from Vietnam to Germany?
Our door-to-door service is our most popular service near our keys. This service includes everything from pick-up on departure to unloading on arrival, including customs declarations.
What is the cheapest way to ship goods from Vietnam to Germany?
For large volumes (more than 3 CBM) the cheapest method is ocean freight. For volumes between 1 and 3 CBM, the cheapest method is air freight. For small volumes (less than 1 CBM), the cheapest way is express shipping (DHL, FedEX, ect).
What is the best between sea freight and air freight?
For small volumes, air freight is the best option. For large volumes (more than 3 CBM) martitime freight is the best way. In addition some goods cannot be transported by air freight for security reasons. Airfreight is much faster than seafreight (one day compared to 30 days for seafreight).
EXW, FOB, or CIF?
Incoterms define who is responsible for the goods and when. DocShipper can advise you on the Incoterms if you are in doubt.
What we need to know to provide you a quote?
We try to provide you with a service that is as individual as possible. For this we need as much information as possible. Thus, the dimensions / weight / departure and arrival address / need for a packing or loading service / volumetric weight are the information we need to give you a quotation.
Can I modify the delivery address once the freight process has begun?
You can change your destination address, but you must notify us as soon as possible.
DocShipper | Your dedicated freight forwarder in Vietnam !
Due to our attractive pricing, many customers trust our services and we thanks them. Stop overpaying the services and save money with our tailored package matching will all type of shipment, from small volume to full container, let us find the best and cost-effective solution.
Communication is important, which is why we strive to discuss in the most suitable way for you!