Are you going to import (or export) products between the Vietnam and Hong Kong? There is a Free Trade Agreement between Hong Kong and ASEAN countries, and the Vietnam is one of the biggest trading partners of Hong Kong in term of volume. As it is very difficult to find clear and right information on the internet, here you will find through our guide, all the valuable information regarding the regulation and transports methods to help you to understand the whole procedure. DocShipper's consultant will analyse, determine and advise on the most suitable solution for you, and answer to all your questions.
What is the best method to ship your goods between Vietnam and Hong Kong ?
There are 3 different method to ship your goods between Vietnam and Hong Kong : sea, air, road (trucking)

Sea freight between Vietnam and Hong Kong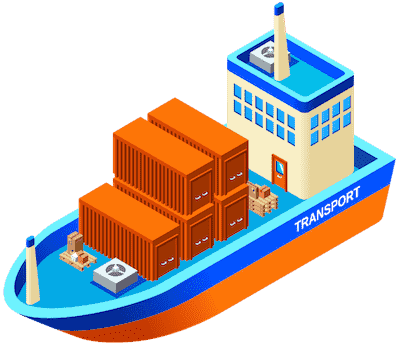 Recommendation DocShipper : Sea freight will be the best option if :
Your shipment is more than 2 CBM
You're not in a hurry to receive your goods
Note DocShipper : You are looking for sea freight pricing and/or advices ? Feel free to contact our experts by filling our online form.
Overview - Ocean cargo between Vietnam and Hong Kong
Known as " The Pearl of Asia", and after being a former British colony, Hong Kong is a part of but also independent to China since 1997. China agreed to govern Hong Kong under the principe of "One country, two systems", and this makes a great difference. Hong Kong now operates a semi-autonomous territory, with control over its own trade, taxes, and immigration policies, also has its own currency, legal and parliamentary system. The economy of Hong Kong is built on his banking system and on trade rather than on abundance of natural resources.
The port of Hong Kong (Kwai Tsing Container Port) handled about 90% of the country's trade by weight. It's one of the world's largest trading entities in term of merchandise value with an average trade amounting US$ 950 billion and 16.2 millions TEUs every year. Strategically located in the mainland of China, along the major sea route, the port of Hong Kong is a natural harbour and provides a huge cargo base in a deep-water draught. Kwai Tsing Container Port is owned financed by five private operators.
Shipping company offering services between Vietnam and Hong Kong ports
Here are few examples :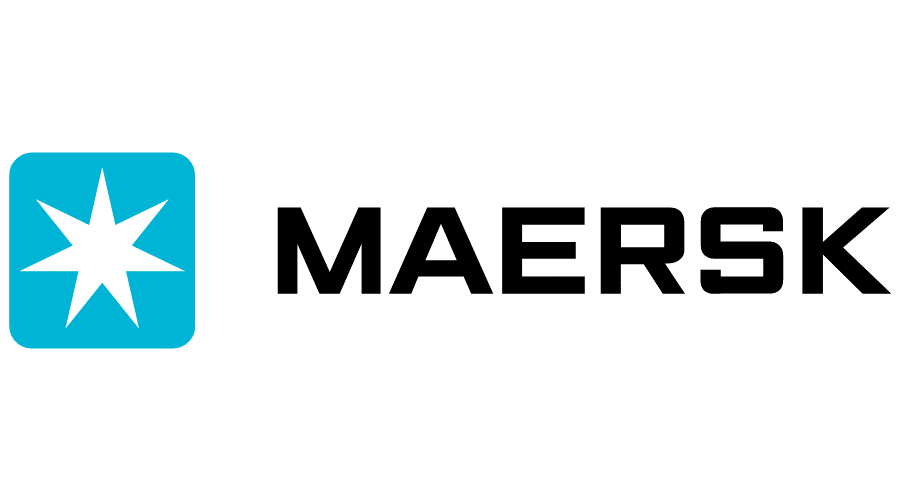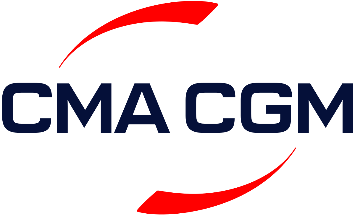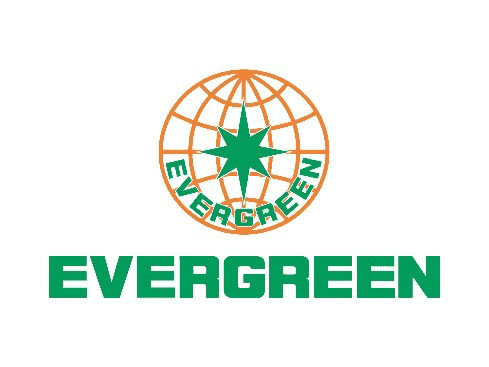 Port de Hong Kong
Coverage: Kwai Tsing container terminals
Operators: several as mentioned below
Should I ship by consolidation or full container between Vietnam and Hong Kong?
There are several type of container but 3 sizes are commonly used :
Container 20 feet with a capacity of 33 CBM (Cubic Meter)
Container 40 feet with a capacity of 67 CBM
Container 40 feet HQ with a capacity of 76 CBM
LCL
LCL - Less Than Container Load (or consolidation) is usually used to ship small volumes. The container is shared with other shipments that are going to the same port of destination.
Advantages of shipping by LCL
If you don't have a space to accommodate a full container, it makes sense to use LCL. It lets you ship in smaller volume instead of purchasing large quantities from suppliers.
LCL makes it easier to split shipments if you are delivering to multiple places.
The cheapest way to ship your goods, if you have a volume not higher than 13/14 CBM
Disadvantages of shipping by LCL
Higher price per cubic meter compared to FCL shipments
Goods must be palletized to secure it from other shipments
Your goods will be handled at the deconsolidation warehouse. There are more risk of damages and this will take time.
If you are in the hurry for your goods to get at final destination, sea freight is the slowest method.
FCL
FCL - Full Container Load is used to ship large quantities or big volumes. FCL may be cheaper than LCL if your goods exceed a volume of 13/14 CBM. It will also get delivered more quickly. When the container arrives at the port of destination, it is unloaded from the vessel and straight delivered to the consignee at final destination.
Advantages of FCL sea freight
The cheapest method if your volume is higher than 13/14 CBM.
The safest method as FCL means "sole occupation of container". No handling of your goods at the port. (unless custom inspection)
The container will be delivered more quickly to the final destination.
Disadvantages of FCL shipping
The volume of you shipment is less than 13/14 CBM.
Sea freight is the slowest method, there are other ways to ship faster.
How long does it take to ship between Vietnam and Hong Kong by sea freight ?
As the Vietnam and Hong Kong are both located on the seashore of the South China Sea, it makes sense to ship by using sea freight.
Da Nong
Saigon
Ba Ngoi
Cam Pha
 

Honk Kong

6 Days

6 Days

5 Days

5 Days
Please note that transit times shown are just as indicative information. It does not include handling at both ports, pick up, delivery, and customs clearance process
Special sea freight services 
Reefer container between Vietnam and Hong Kong 
The reefer container is a "thermally insulated" container with a temperature maintaining device. It allows the transport of goods under controlled temperature. So as one can guess, it is often used for food or chemical products.
Docshipper will advise you, if necessary, and then reserve it for you.
Roro/Bulk/OOG between Vietnam and Hong Kong 
RORO:
A Ro-Ro is a ship used to transport, among other things, vehicles, loaded through one or more ramps. They are also known as Ro-Ro, from the English roll-on/roll-off meaning literally "roll-in, roll-out", to distinguish them from the usual cargo ships where products are loaded vertically by cranes.
BULK:
Bulk goods are products transported directly into the ship's hold or into the facilities provided for that purpose. A distinction is made in this case between bulk and general cargo. A distinction is made between bulk goods and general cargo: solid bulk goods: ( such as coal, ferrous and non-ferrous ores) bulk liquids: (oil and oil products). Bulk goods are transported by bulk carriers, ships specialized for each type of cargo: ore carriers, coal carriers, etc.)
OOG
OOG (Out of Gauge) cargoes are a special category of goods. Because of, for example, dimensions or weight, some goods cannot be loaded in traditional containers. These types of cargoes are usually loaded onto a platform or trailer for transportation.

Air freight between Vietnam and Hong Kong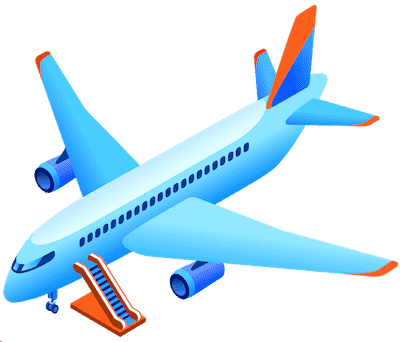 Recommendation DocShipper : Air freight will be the best option if :
Your shipment is less than 2 CBM
You're in a hurry to receive your goods
Note DocShipper : You are looking for air freight pricing and/or advices ? Feel free to contact our experts by filling our online form.
Overview – Classic air freight 
Hong Kong Airport
The Chek Lap Kok International Airport of Hong Kong (HKG) is the world's busiest cargo gateway, which is served by almost every international airlines companies.
Airports in Vietnam
Several airports in Vietnam are connected directly to Hong Kong, the two majors hubs are the Tan Son Nhat International Airport (SGN) for Ho Chi Minh city, and Noi Bai International Airport (HAN) for Hanoï.
Which airlines should I choose for a Classic Air freight between Vietnam and Hong Kong ?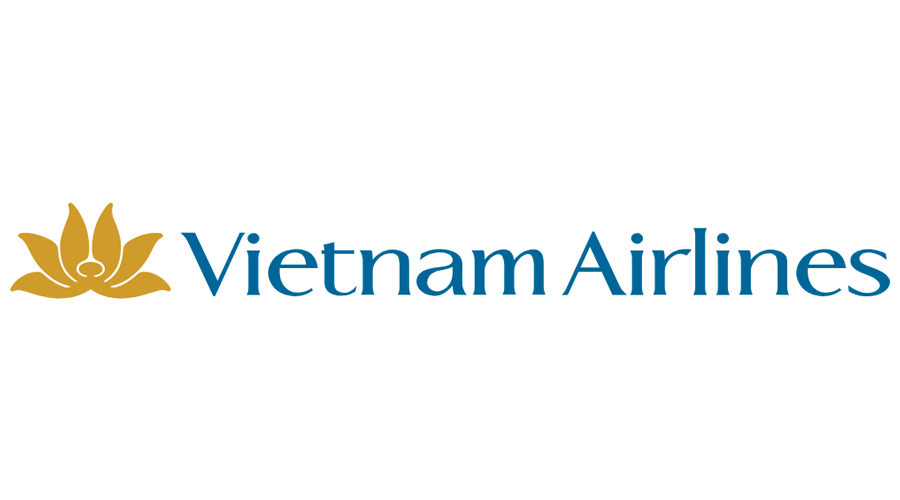 Vietnam Airlines (in Vietnamese Hãng hàng không Quốc gia Việt Nam) is the national airline of Vietnam. It operates domestic and international flights from its two main hubs at Tan International Airport Sơn Nhất in Ho Chi Minh City and Nội Bài International Airport in Hanoi.
Cathay Pacific is the flag carrier of Hong Kong. flies to more than 190 countries worldwild (including Vietnam) using both passengers and cargo services.
Hong Kong Airlines operates regional and international flights in Asia and South East Asia.
How much does it cost to ship by classic air freight between Vietnam and Hong Kong?
It is quite difficult to price an air freight, as there are a lot of companies that have flight between Vietnam and Hong Kong, it will mainly depend on airlines traffic and the competitivity of the different companies. However, please feel free to contact our air freight specialist who is working on case per case to provide the best price for you.
How a Classic air freight will be calculated?
The Basic rate IATA
The basic rate is a weight band rate, based on the volumetric weight of your shipment. Rapidly declining, with a minimum charge for very small shipments.
For example:
Price per kilo: 6$ - Minimum collection 600 $
Between 1000 and 2500 kgs: 5$/kg
Between 2500 and 3500 kgs: 4$/kg 
More than 3500 kg: 3$/kgs
How to calculate the volumetric weight of your shipment?
Please note that is very important to make the difference between Gross Weight and Volumetric Weight, as it will determine the price of the freight. 
The equivalence rule in air freight is 1t = 6 CBM. The volume must be divided by 6 and compared to the Gross Weight of the goods and choose the higher of the two. To the advantage of the airline company.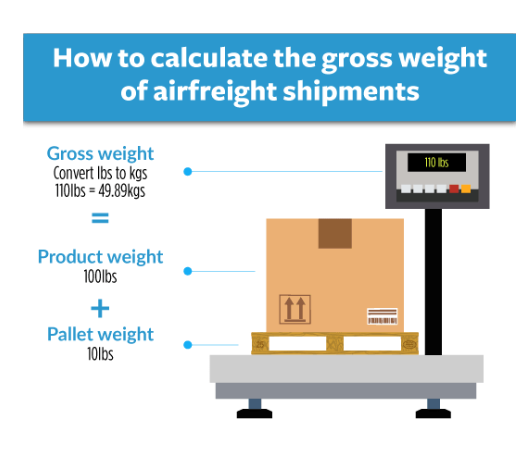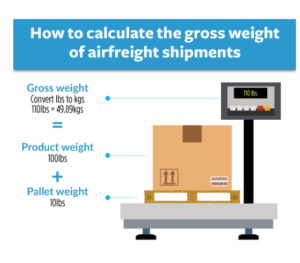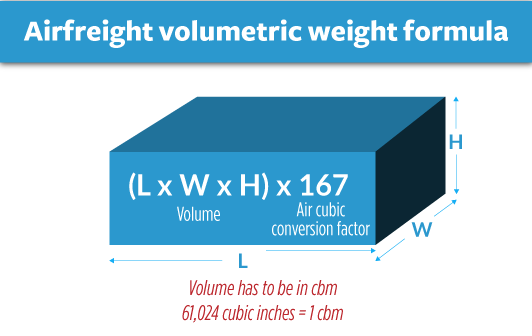 DocShipper note: Classic Air freight will be convenient for you only if the volume of your goods is less than 2 CBM. Please feel free to contact our experts for any question or further information, by filling our online form. You can expect an answer within 48h !
Once your volumetric weight is determined to price the freight, please note that you may expect more charges and taxes added by airlines companies and airports (Airport tax, LTA fees, Security tax, Risk insurance tax, Fuel surcharge tax)
Express Air freight – What is it?
Express Air freight is commonly used to ship parcels or very small volumes. Companies operating express services generally offer door-to-door or point-of-delivery solutions. The price will obviously be more expensive per kilo, but this method ensures a fast and efficient service for parcels to be delivered as soon as possible.
DocShipper advise you to use the Express Air freight solution if the weight of your shipment or parcel is less than 100 Kgs and if you are in the rush to receive your good.
How door-to-door services are helpful?
From A to Z enables to ensure the fluidity of your transfer.  Indeed, our collaborators in Vietnam and in Hong Kong will cooperate to avoid all delays or added costs due to communication mistakes between all the entities responsible for your freight. Hence, for example the customs clearance will totally be under control, thanks to the proficiency of our collaborators with the Hong Kong and Vietnamese customs.
Here you can find a non-exhaustive list of courier companies:
Companies for Classic Air freight between Vietnam and Hong Kong

Please note that as classic air freight, the express air freight companies will also base their rates on volumetric weight, the equivalence rule is 1 CBM = 200 kg.
Docshipper Note: We are working for a long time with these companies, we may offer you a competitive price for this shipping method. So if you are looking for an Express Air freight between the Vietnam and Hong Kong, you can check our dedicated page: express air freight and feel free to contact with our expert.
Note: You can check our special page on door-to-door, or reach one of our Docshipper experts to get deeper on the topic.

Customs clearance in Hong Kong for goods imported from Vietnam 
How much will I pay ? 
Hong Kong is a duty free destination and maintains basically no barriers on trade. It means that Hong Kong does not impose any duties or taxes collecting for general commodities on its territory. Only some specific products are subjected to payment such as alcohol, tobacco, petroleum and chemical products. Most of importations on the territory do not need license as well. Importers should purchase a license only in the case of specific products as mentioned above.
However, it is to be noted that any importer should file an "import declaration" through the "Customs and Excise Department" system and provide documents such as: invoice, bill of lading, airway bill, packing list, etc.
For more information please visit the website of Hong Kong Customs and Excise Department.
How to I lodge my  Import Declaration ?
First step, go to the official website of the Hong Kong Customs and Excise Department.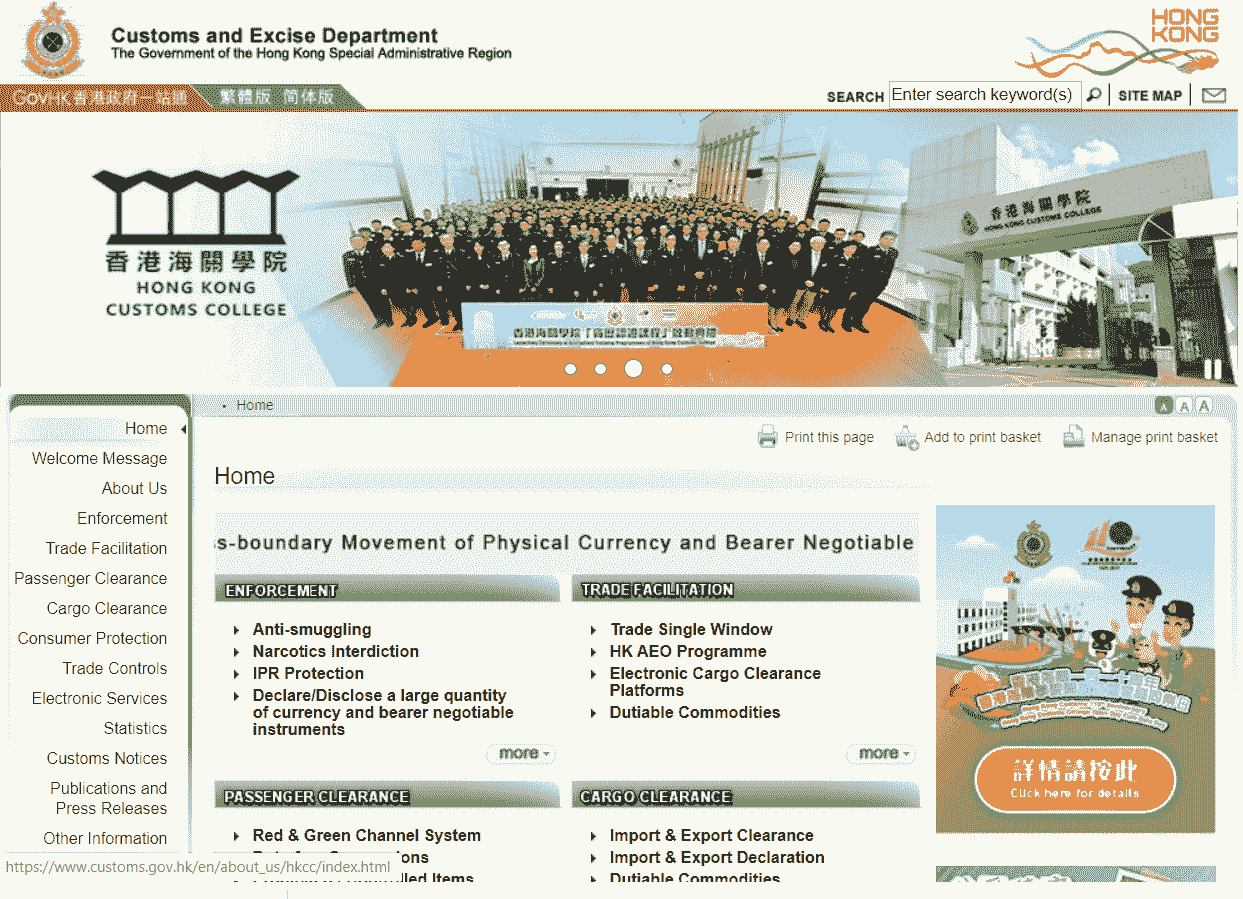 Once you are on the main page, you will scroll on the left tabs to reach "Cargo Clearance".
And then more tabs will be declined, you will just drag the mouse on "Import and Export Declaration", to finally reach "Lodgement of Declaration Forms".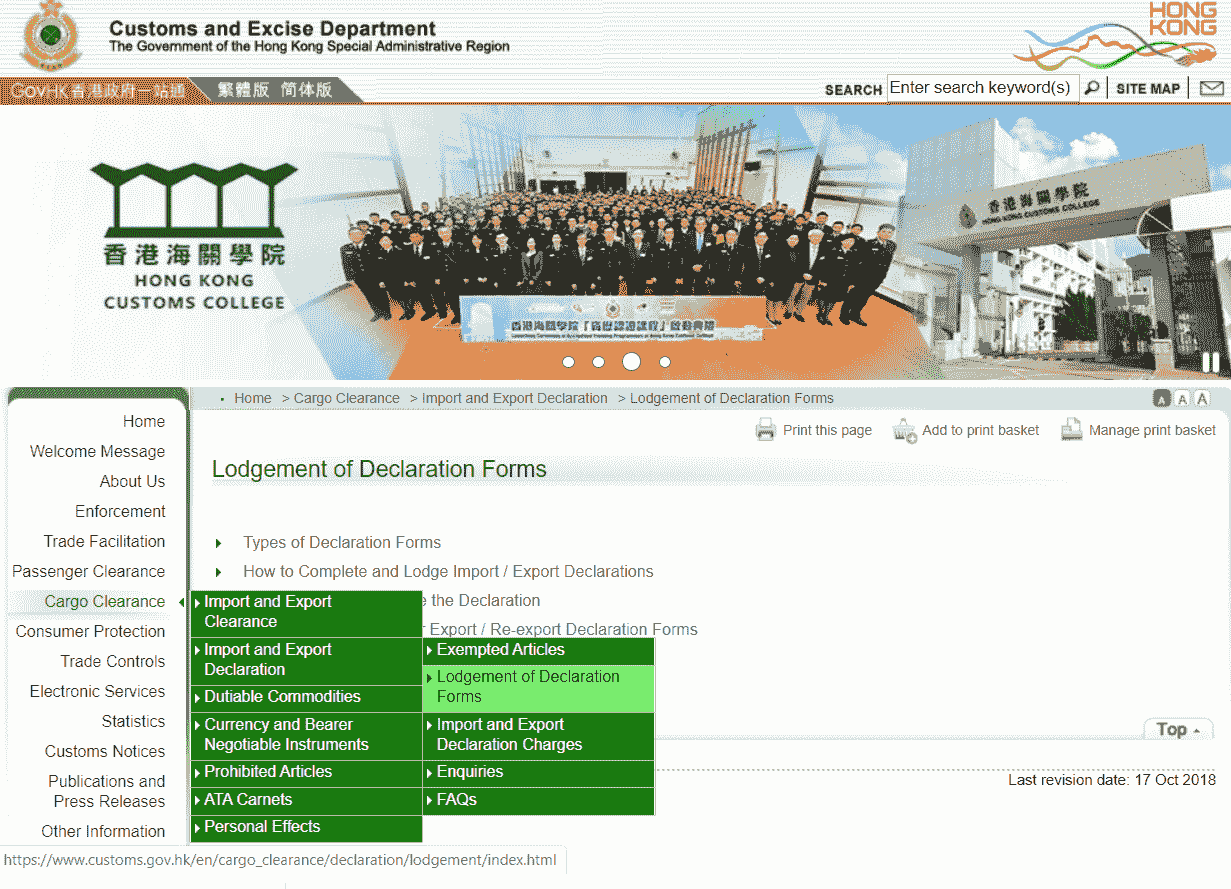 Let's see the next step.

As said on this screen shot, you will be redirected to a Hong Kong government-approved online filing service.
Please note that the importer should file an "Import Declaration" within 14 days from the import.
Import and Export Declaration Charges in Hong Kong
As you will get duties and taxes exemption for most of general products entering Hong Kong's territory, there are still Declaration Charges to take into account for both Import and Export Declarations.

DocShipper note : If you are going to import any commodity in Hong Kong, our specialists are able to assist you on customs procedure, you will just have to provide all the related documents of your product.
Customs clearance in Vietnam for goods imported from Hong Kong
The ASEAN-Hong Kong China Free Trade Agreement (AHKCTA)
Since June 2019, The ASEAN countries (Association of South East Asian Nations) which of course the Vietnam is a part, signed an agreement with Hong Kong and China.
Vietnam issued Decree No. 07/2020/ND-CP on the special preferential import tariffs for the implementation of the ASEAN-Hong Kong China Free Trade Agreement (AHKFTA).
The reason of this agreement is to increase economic cooperation, reduce taxes, and increase investment between ASEAN markets and Hong Kong.
The preferential import tax rates are applicable under the following conditions:
Imported commodities are listed in the special preferential import tariff under the Decree
Imported from countries that are part of the AHKFTA
Transported directly from the exporting country part of the AHKFTA
Provide of the certificate of origin (C/O).
More information about this trade agreement on the official website: ASEAN - Hong Kong, China Free Trade Agreement
Tariffs and Taxes 
Knowing the precise cost and the rate for the importation of your goods is a serious deal. For each member of the World Trade Organization the HS code is used (composed of 6 numbers). This numbers defines the nature of your good (by ID).
Vietnam is aligned with the Harmonized Tariff System (HTS)
Here is the composition of an HS Code, you can now see what an HS code is and what does it mean.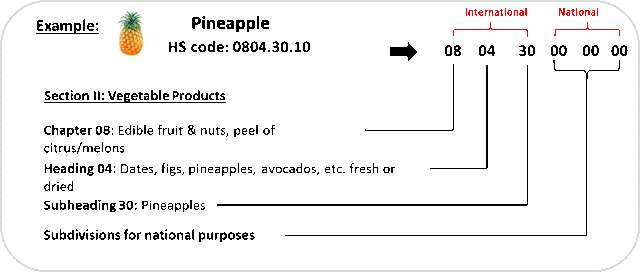 To find the right HS Code of your product, you can search on any country's Tariff Database by entering a keyword, just like "pineapple".
Once you have the HS Code of your product, it would be interesting for you to know the exact rate for importation of pineapples from Hong Kong to Vietnam.
Go to the the official website : Customs in Vietnam
Reach the Tariff Database page
Let's have a look on the following steps :
Remark DocShipper: Due to the recent Agreement between ASEAN Countries and Hong Kong and China (AHKCTA), the preferential tariff does not appear on the system as it will take effect on 2020.
The result of the search appears at the bottom of the page :

Now you just have to click on the code
Now let's check the rate :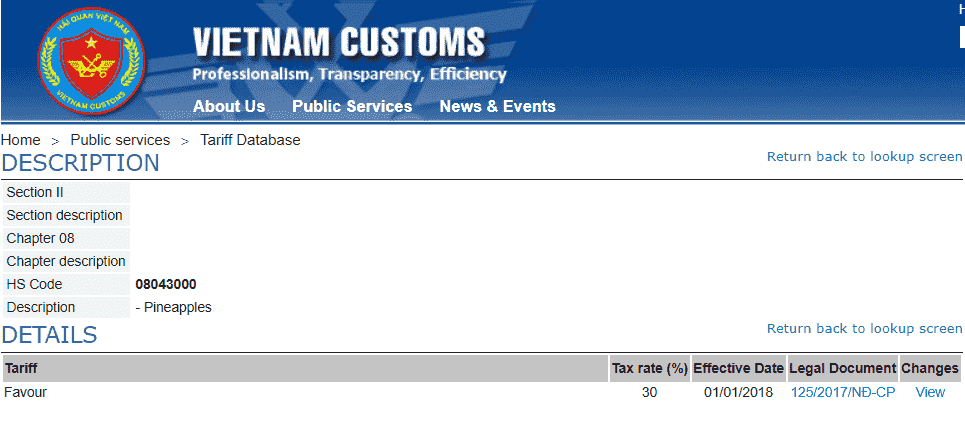 Interpretation of customs tariff in Vietnam
In this picture you can see the rate for the importation of pineapples into Vietnam, you will pay 30% duties and taxes when it come from Hong Kong and China.
Does Docshipper charge duty ?
For the rest, our customs commissioner will definitely not be charged to you. We will revert to you with documents produced by Hong Kong/Vietnamese Customs in order to prove it to you.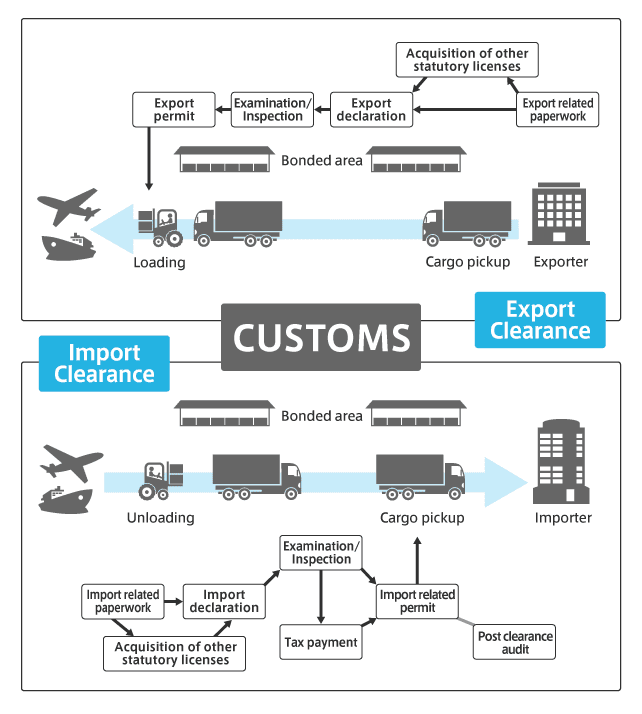 Necessary documents 
The Bill of Lading is equivalent to a passport and a boarding card for your shipment. Depending on the method used to transfer your goods, it can be an Airway Bill (for Air Freight) or a Bill of Lading (for Ocean Freight). It is also a document testifying of the legality of the transfer, because it is emitted once the carrier received payment for its services. This document is important for all international transfer of commercial goods.
The following pictures are detailing what information are provided on a Bill of Lading: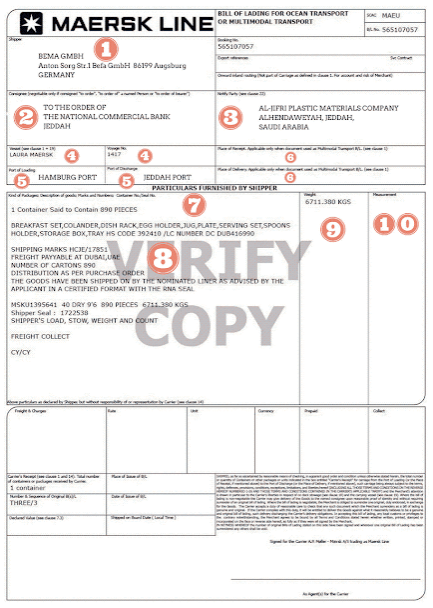 1 = Shipper
2 = Consignee
3 = Notify party
4 = Vessel No.
5 = Port of loading / discharge
6 = Place of receipt / delivery
7 = Container No.
8 = Goods description
9 = Net weight
10 = Dimensions / volume
The original invoice
The customs will see this like a confirmation that the goods received are the same in the declaration.
The packing list
The packing list is summing up all the items included in your shipment. You should attach the MSDS data sheet and the international code, if you're importing hazardous or chemical products in Australia.
Certificate of Origin
This document is very important if you're wishing that your import can be treated under any preferential import tariff. It is the only legal document to prove the origin of your goods. Like the Bill of Lading, the Certificate of Origin is a very important document for all international import. The document must be signed by the manufacturer and delivered by a government agency of the country of origin.
Here is what it looks like (for China here):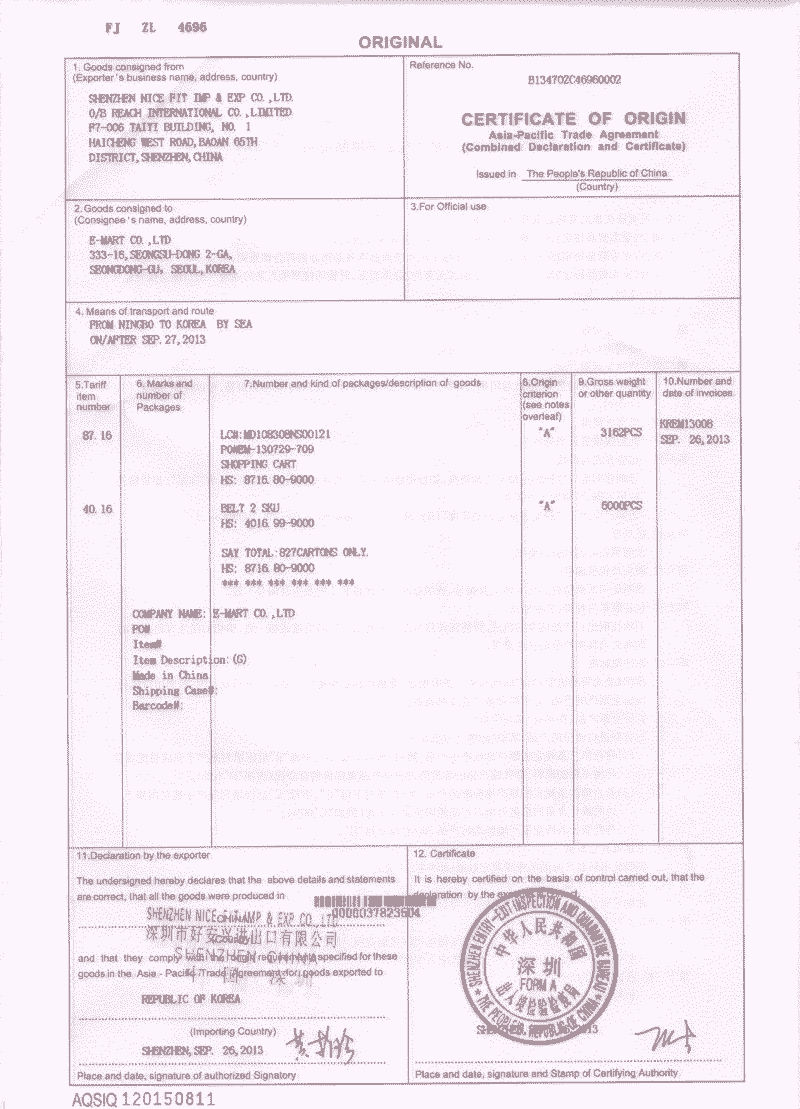 If the customs and declaration procedure remain a difficult task, or simply if you are in the lack of time, just send us an email or call us!
Additional services 
Our warehousing and storage services 
Strategically located near the ports of HCMC (Saigon), Haiphong and Quy Nhon. We are therefore able to receive your shipping for as long as you need it, before sending it to Hong Kong (or anywhere else for that matter), or delivering it to Vietnam. If you have a plan to consolidate a full container by several shipments from different suppliers, or conversely you receive a full container and you want to split and supply to multi-destination. We also have the solution for you !
Docshipper advice : You need more information about this service ? Check our dedicated page on the following link : warehousing services
Our packing/unpacking services 
Overview 
Packing services is very important as it is guaranteeing a perfect load stability during the transport and providing an excellent protection during storage and handling. We will be able to provide such services in both Hong Kong and Vietnam so feel free to contact our experts if you need any packing service.
Packing material 
Carton box
First, the best cartons boxes will be used for your belongings. Second, it will be thick and unfolded (for better protection against potential damage). Our packaging techniques will be adapted according to your goods (their dimensions, their fragility ...).
Palletization 
These mechanical handling techniques will improve ease of use. It will be a much safer way to get your goods into the container. However, if your supplier is not able (if he does not have what it takes) to carry out this operation, we have every pallet size available for you.
Wooden boxes 
Once again, this method aims to facilitate transport by protecting your belongings. The wooden crate is intended for rather bulky objects. There are wooden crates and wooden boxes. The crate will be preferable if you need to have it placed in a certain direction. If this is not the case, you might as well use the box. Don't worry about the size of your belongings. Docshipper and his teams are able to manufacture those that will fit your goods and your needs.
Others: bubble wrap, tape, wrapping paper… 
What we are talking about here will protect your goods by softening their contact with the packing method (wooden crate for example). We use a lot of these materials to guarantee optimal protection for your goods.
Why packing is important for the insurance ? 
Unfortunately, it can happen that your goods may be damaged during transport (whether by sea, land or air). With Docshipper, this happens very rarely because our skills ensure optimal security for your goods. We will act in a professional way, which guarantees you a refund if anything happens.
Freight insurance 
How much does a freight insurance cost ?
The amount of your insurance policy will be based on the value of your goods. As you can see, the higher the value, the more you will pay for the insurance.
In general, the following calculation is made: (freight value + product value) * 2-3%.
So, you can count on this calculation to make yourself an estimation. This rate is variable depending on the nature/category of your goods.
Supplier management in Vietnam 
Control quality in Vietnam 
Our aim is, as mentioned above, to avoid any kind of disturbance during the operation. Thus, we will contact your supplier in order to check your products (their condition and especially their packaging). Letting go of your badly packed goods is to cause you problems and to cause us problems.
We will therefore make sure of a perfect packaging and the state of your products.
Know that by trusting Docshipper, the cargo will be fluid from start to finish. The incoterm can be FOB, CFR or other, whatever happens, the type, dimensions and HS code will be checked by our staff. They have a perfect command of Vietnamese as well as French and English. Documentation, packaging and the rest will be our problem and not yours.
3PL Services in Vietnam 
Order fulfillment/Packing & labelling in Vietnam 
As you should know, the supply chain is complex (especially when it comes to electronics). We will be your right-hand man in Vietnam, taking care of all services (packaging, customer relations, inventory, labelling, fulfilment). These will be our concerns, not yours.
Last mile delivery 
Thanks to our networks and the relationship we entertain with them, we can guarantee you a delivery at your residence in Vietnam/Hong Kong and a professional service.
Shipping personal effects from Vietnam 
Excess baggage 
Are you coming back from your trip busier than expected? Your excess baggage may not be well seen by the airlines. As a result, they have the right to refuse it.
The solution? DocShipper and its express delivery will allow you to receive your excess baggage quickly at home in Hong Kong.
Docshipper note: Take a look at our express freight page. Or you can also contact one of our experts directly.
Moving service between Vietnam and Hong Kong 
Do you have problems with packing, storage, wrapping or customs clearance? Let us turn them into OUR problems between Vietnam and Hong Kong. Are you interested in our relocation services ? Have a look on our dedicated page : Moving services
Free regulation advisor
Our experience in this field (especially between Vietnam and Hong Kong) has enabled us to be unstoppable on all administrative matters. Our answers will be efficient and will save you time and money.
What are you waiting for? Please contact us.
More than 10 years of expertise in Asia, enables us to deliver tailor-made freight solutions at hyper competitive prices. Do not hesitate to contact our dedicated staff for more information about your transfer, we're always happy to serve and spread knowledge! Contact us

FAQ - Shipping between Vietnam and Hong Kong
Can DocShipper handle my personal effects between Vietnam and Hong Kong?
We have a department dedicated on personal belongings so YES, we will be able to handle your move. Implicate yourself in the move and save money, we can offer an eco package where you handle packing services and save up to 40% on the bill ! You can also opt for a premium offers including all your logistics needs.
How DocShipper can handle my shipment between Vietnam and Hong Kong?
Door to door is our specialty. Since our beginnings, our customers have been extremely satisfied about this because it is an all-inclusive package.Therefore, you can benefit from a free custom advisor. Ship your goods stress-free!
What is the cheapest way to ship goods between Vietnam and Hong Kong?
It will depend of the volume, if the volume is below 1 CBM, the best method will be express shipping (DHL, FedEx...). If your shipment is between 1 and 3 CBM, you should consider air freight and finally if your cargo is bigger than 3 CBM, consider sea freight for the cheapest method.
What is the best between sea freight and air freight?
There is no general truth about this. It will depend on the desired timeframe (about 35 to 40 days for sea freight versus a few days for air freight). Moreover, kindly note that some goods are forbidden by air transport (such as batteries) and not by sea transport. In any case, if your cargo represents a large volume, you should considersea freight method.
EXW, FOB, or CIF?
Incoterms represent the responsability of the logistics process between the buyer (you) and the seller (your supplier). If you buy under EXW, you will have to handle your goods from your supplier's factory (or warehouse). If you buy under the FOB incoterms, your supplier will handle all local process in Vietnam (the container will be loaded on the ship). Finally if you buy under CIF, the cost of your goods includes international freight and insurance. Note that CIF doesn't include destination charges such as customs clearance, port charges or delivery. DocShipper is able to handle your shipment whatever the incoterms you chose.
What we need to know to provide you a quote?
Our vision of shipping and our desire to shake up the traditional codes have led us to offer a service that is as individual as possible. Thus, the dimensions / weight / departure and arrival address or the volumetric weight are so many variables that will converge to a price that suits your request and your needs.
Can you consolidate goods from several suppliers?
After years of experience, we always try to find optimal solutions for our customers. Thus, our warehouses guarantee a consolidation service once the goods have been received. However, contacting our sales staff is the best choice for further information.
Can I modify the delivery address once the freight process has begun?
Of course, you can make any change but remember that we need to be informed. The sooner we are notified, the sooner we will make the necessary changes.
DocShipper | Your dedicated freight forwarder in Vietnam !
Due to our attractive pricing, many customers trust our services and we thanks them. Stop overpaying the services and save money with our tailored package matching will all type of shipment, from small volume to full container, let us find the best and cost-effective solution.
Communication is important, which is why we strive to discuss in the most suitable way for you!