For any e-commerce or online retail business that differs from offline businesses in many ways, some make it quite easy to manage while others may bring some difficulties to handle. One of the crucial things in such firms is to deliver orders on time, safely, and while keeping it pocket-friendly for both sides, saving up from legal crises and other filters. Logistics and specially deliveries are a tricky business to handle, but they are the main system on which the business works. logistics alone affects a number of areas such as, customer base, brand image, product costing, on time and safe deliveries, overseas managements, transportation efficiency and more. 
Failed logistics management will directly affect the whole business in a very unhealthy way. Since it associates so many areas, one must be able to manage all of them to enable healthy logistics management, or else it could fall to loss of customer base, market images, product loss, stock mismanagement, higher labor and transportation charges, and mismanagement of overseas transportation. Managing it by oneself is always a time and energy consuming, difficult and increased possibility of mismanagement. Don't panic, we have got an answer for you, here are 5 tricks for reforming your logistics and delivery processes.
Organize Whole Process With Documentation
There are many levels before you complete the process of delivery of a single process, you need to note them and organize every one of them. Details regarding transportation of product, picking up from warehouse or supplier, different levels of either preparation or final packing, shipping and final delivery. 
This makes it easier to track your process, to know how far you got it right in real time and where you need to improve. You will know exactly how much time you need for preparations, and how much time exactly it takes to go through every level. You can use software for the whole documentation, or simply hire a logistics partner to manage it all for you and keep you updated with everything.
Know The Carriers
Keep information about carriers, their fares, service policies and working patterns. Know which will be best suited for you and your business. There are many things you need to keep in mind while choosing someone for transportation at different levels, the ones who will get the raw material from suppliers, the ones who will look after transportation through the warehouse, the ones who will proceed to shipping and after that. 
You can contact one single company for this or can look for many other companies to manage different regions and work, but that will be hard to manage. You need to keep track of different companies and know which will be cheaper and better options for you. Maintain healthy relations with all of them to have better communication and who knows you might get a friendly discount!!
Contribute with your content to inspire thousands of logistics readers through our blog.
Publishing posts is a daily mission for us
Technology Could Be Your Friend
You must know how to use technology around you to manage things more efficiently, use trackers, and different software to manage activities at your end as well as at your other partners' end. Transportation, packing, shipping, order fulfillment, stock status, warehouse management and so many other processes require regular tracking and updating reminders. Daily reminders regarding orders and stock status will make it way easier to efficiently fulfill orders without taking much time.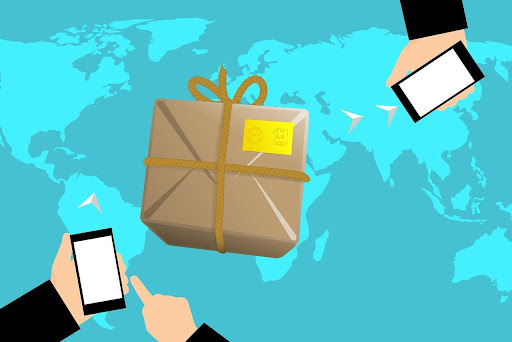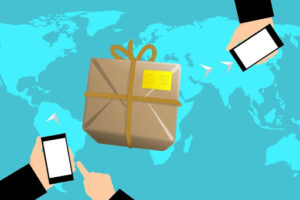 Another way to use technology is to use machines and handling equipment instead of labor. This will be the cheaper option and will lessen the risk of mishandeling of products. If you hire a logistics partner, you must ask them for software assistance to track their work and be updated with it. This will lessen your workload, making all the processes efficient.
Know What Market Have For You
There's always new updates in technologies, services other companies provide and policies the government might change regarding international shipping. Keep yourself aware of what they have for you, what policies may affect your business, and what may profit you, which software or equipment is more suitable to you and what you need to stop using. 
Keep checking on different companies for logistics and carrier options to get better and cheaper options. Be updated with new shipping fares and policies, to inform your customer regarding your product pricing and time it will take to deliver. These updates will save you from paying more prices as fares, delay deliveries, messing up in legalities and many possible blunders.
Learn From Mistakes
Mistakes are not all loss, they will teach you the most about what can make your work more efficient and what may cause your business serious harm. Analyze what you did wrong, that will tell you about improvements. Also while managing all of it on your own, you are more prone to make mistakes or miss out on things. 
Maintain teamwork, assign work to a particular group and don't load up with many tasks at once. You can also hire partners for different tasks or one company to handle all logistic related processes. It will lessen workload on you and will make it easier for you to manage things better, avoiding mistakes that could happen in haste and workload. 
It's all on your awareness and management skills, how well you manage work and how well you cope up with issues that may take place. You need to know well where you need to do things by yourself, and where you can and you must rely on someone else. 
To manage anything you should maintain balance between things. Logistics is a whole big process to cover, to accomplish every level of it you must look closely into it, supervise every process along with the teams you work with. Take care or responsible execution and maintain a record of what you have done wrong previously that must not be repeated, this will be your biggest guide. 
Efficient logistics and delivery is the key to successful business and if you are able to execute these projects in a proper way, you have already done the bigger part. 
DocShipper tip :  If you need a logistics partner in Vietnam, don't hesitate to contact us, our experts will answer you within 24 hours
FAQ | 5 Tricks For Reforming Your Logistics And Shipping Processes
What Does A Logistic Partner Do?
A logistic partner ensures you deliver your reach safely to the customer. It helps you to execute every segment in between the final delivery, from picking up, to the destination. For example, the Trade System, they save all your energy, while letting you deliver your goods efficiently.
What Are The Advantages Of Having 3PL?
A third party logistics company has expertise in logistics services. That means a more vast and effective network with transport companies, better knowledge of modes and freight charges, and better management skills. It eases up the work for too many levels, since they know how to do it better, they save you all the energy as well as the possible blunder a lack of experience can create.
What Are The Seven Rights Of Logistics?
Right product, right customer, right quantity, right condition, right place, right time, and right cost. They are nothing but a combination of right planning, execution, monitoring and control. It is a concept that must be learned and excelled by a logistic manager to have a strong grip on the services being provided by him/her.
Author Bio
Eli Smith is marketing manager of Trade System. She is passionate about the marketing, e-commerce and logistics industry.
DocShipper info: Did you like this article? You may also like the following:
Adivce FNM :We help you with the entire sourcing process so don't hesitate to contact us if you have any questions !
DocShipper | Your dedicated freight forwarder in Vietnam !
Due to our attractive pricing, many customers trust our services and we thanks them. Stop overpaying the services and save money with our tailored package matching will all type of shipment, from small volume to full container, let us find the best and cost-effective solution.
Communication is important, which is why we strive to discuss in the most suitable way for you!