China has long since broken the world production record after the United States. However, it is no longer the only global producer in Asia. Despite its advantages, import and production costs are increasing more and more. To this end, the Vietnamese market has proven itself in industry, in this case manufacturing, and today represents an alternative offer in Asia. The manufacturing industry accounts for 25% of Vietnam's GDP, and thanks to development policies attracting potential investors, Vietnam is increasingly becoming a target for manufacturing and importing goods from Asia.
Docshipper is offering several services to the clients who want to do business in Vietnam, going from freight forwarding and sourcing supply agent in Vietnam till the last mile delivery. Our specialist will assist from A to Z along your supply chain process.
In this blog, we offer six points you need to know about the manufacturing industry and areas for improvement conducive to the development of Vietnam.
Low labor cost
Low labor cost is one of the main reasons many buyers source from Vietnam. $2.99 ​​per hour in Vietnam , compared to $6.50 per hour in China, represents the average income in Vietnam in 2021. This undervaluation of labor is due to the scarcity of skills. Indeed, if the manufacture of the products requires a lot of manpower, collaborate with a partner on the Vietnamese market, you will be profitable.
Info Docshipper :If you need to find valuable advice and assistance in regard  to manufacturing or simply  sourcing process in Vietnam,  our experts will support you throughout your whole supply chain process.
Vietnamese government support
The Vietnamese government's commitment to a diversified economy has contributed to the development of trade, especially in the manufacturing sector. Measures such as infrastructure development, international free trade agreements, tax breaks, education, and training contribute to business growth. Thus, the market presents a favorable climate for business growth, which can attract new international investors to contribute to the development of the country.

Government Growth Plan
On this infrastructural plan, many advances are noted on the railroads, road and maritime, it is the case of the city of Hanoï and all around the south. Training and education measures for the acquisition and diversification of skills in order to boost the market and to be in line with the skills demanded on the world market. In addition, a light tax policy that attracts potential international investments. This tax incentive contributes to the development and construction of the country. For example, a low tax rate, or even a tax exemption, can be granted to companies wishing to build Vietnamese soil and participate in the growth of the country's economy. In the same vein, 12 free trade agreements will be signed in 2021 and in particular a trade agreement between the United States and Vietnam signed since 2001. These partnerships, or even agreements, facilitate the acquisition of raw materials, the export of goods in the world. Below are important agreements that have impacted business growth in Vietnam: ASEAN (Association of Southeast Asian Nations) and RCEP (Regional Comprehensive Economic Partnership).
Commitment to a green industry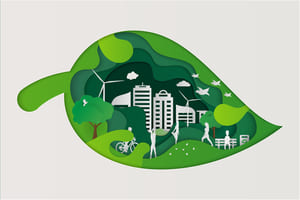 By 2050, the Vietnamese government aims to reduce carbon emissions and become greener in relation to the growth of industrial activities. To this end, a commitment has been made to the sustainable development of manufacturing. The benefit of this commitment encourages manufacturers to use and implement cleaner and more environmentally friendly manufacturing measures. Moreover, these ecological policies are attracting more and more companies concerned about their image and the environment.
Advice Docshipper : Are you looking for a reliable manufacturer in Vietnam? We help you find manufacturers according to your expectations. Contact our experts for more information.
Find a reliable partner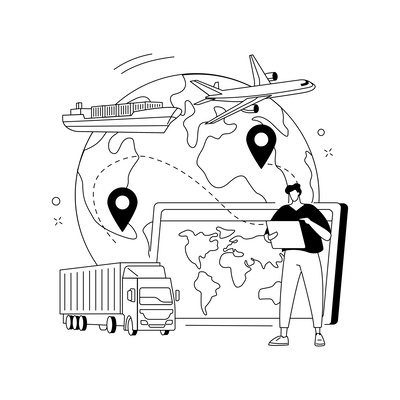 Finding the right partner is a complex task. Thus, many factors must be taken into account, especially when your search is international access. Already, it is essential to know the cultural values, the social, economic and political issues of the country where you want to do business. But also to know the strengths and weaknesses of your partner's company in order to avoid any surprises.
Attention
If your product requires technological input. It is important to also focus on this point when looking for partners, because in Vietnam, not all suppliers have state-of-the-art technological equipment. It is undoubtedly that China excels more than Vietnam at the international level. And this thanks to its technological capacity and its diversified skills. The only downside of the Vietnamese market comes from its inability to meet all the needs of the international market, especially those requiring a technological touch.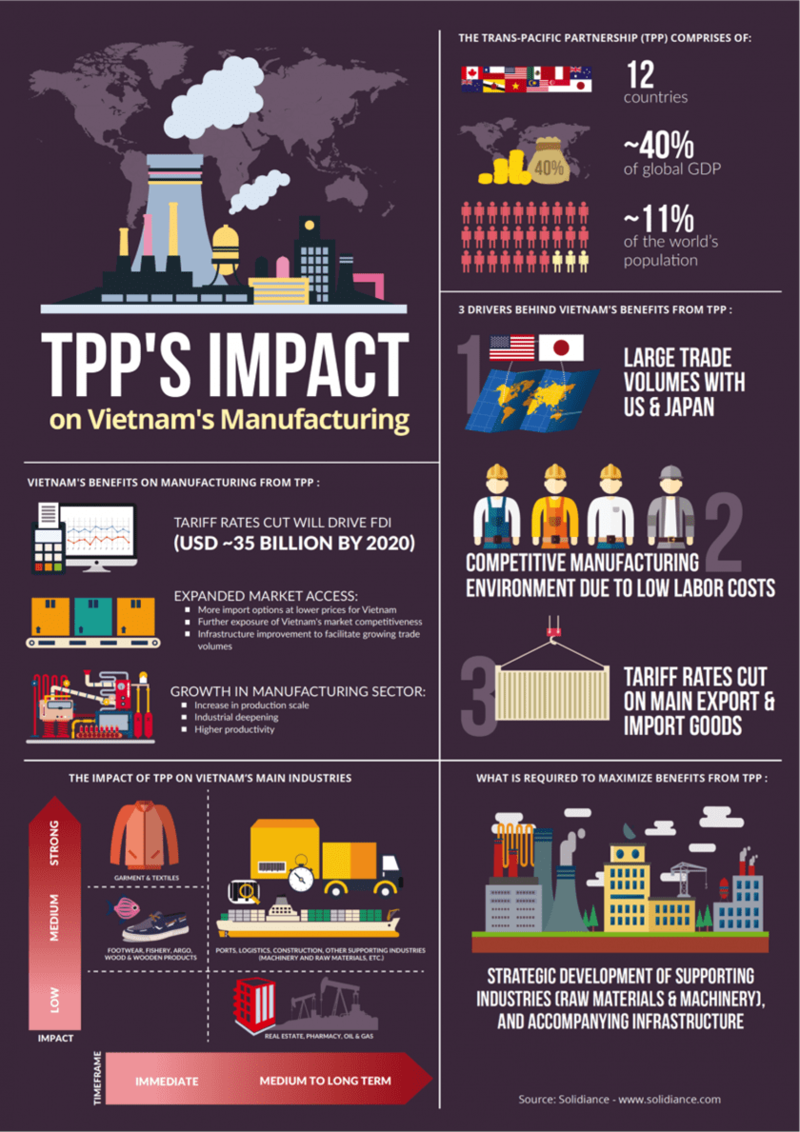 Docshipper alert : Beware of scammers or people who are not experts in the field of manufacturing. Instead, give preference to manufacturers who have already proven themselves internationally in order to avoid wasting time. Need advice or contact with a manufacturer in Vietnam. Our experts are available online.
Relatively affordable logistics costs
Vietnam has an advantage on its geographical border position with China, which is known for its marketing activities. This advantage facilitates your imports from Vietnam. In addition, the RCEP (Regional Comprehensive Economic Partnership) agreement removing many barriers and reducing tariffs, the cost of supply remains relatively affordable.
Weak infrastructure and bureaucracy
Areas such as infrastructure and bureaucracy present disadvantages for the expansion of manufacturing industry and general business development. Because most of the infrastructures are out of step with international standards. In addition, the administrative tasks remain complex, even cumbersome. Although small advances are observed, these points are an integral part of your decision. Because they risk impacting your deadlines, or even your entire supply chain.
Conclusion
Vietnam is quickly becoming a new manufacturing hub in the world, offering quality resources and labor at incredibly competitive prices to businesses looking to expand. With its young population, low labor costs and strategic location, Vietnam has become a major player in the global economy.
Manufacturing in Vietnam can be a great opportunity for businesses to reduce costs while increasing production and product quality. Many large-scale multinational companies are now setting up factories in Vietnam, taking advantage of the country's low corporate tax rates, easy access to global markets, and growing consumer base. Additionally, the Vietnamese government provides incentives for businesses to invest and produce in the country.
FAQ | Vietnam manufacturing as a new Eldorado for your product ?
Is it advisable to source electronic products in Vietnam ?
Although Vietnamese industry is mainly based on manufacturing, that is, with a need for manual labor for production. However, some factories are specialized in the manufacture of products requiring the intervention of sophisticated electronic equipment. This is the case of the giant Samsung, which has relocated its production to Vietnam in order to reduce its production costs. So, you can of course source from Vietnam if you find a factory that meets your expectations.
Is importing from Vietnam a heavy task ?
Vietnam is geographically located in southern China, which has an advantage in terms of strategic position in international trade. And apart from that, the Vietnamese government is putting in place encouraging measures on its internal production and its participation in international trade. Exporting from Vietnam is therefore not a heavy task, however in order not to waste time, it is advisable to delegate this task to a logistics professional.
What makes Vietnamese production so attractive ?
In our opinion, Vietnamese production is attractive thanks to its low labor cost and the availability of human resources. Vietnam represents the new Eldorado of industry, in this case of manufacturing, for these two main reasons.
How to find a manufacturing partner in Vietnam ?
To find a manufacturer in Vietnam, you can browse the Alibaba site, you will see many offers from suppliers, even from Vietnamese manufacturers. You can also contact the DOCSHIPPER sourcing department to put you in touch with reliable and competent manufacturers according to your expectations.
DocShipper info: Did you like this article? You may also like the following:
Adivce FNM :We help you with the entire sourcing process so don't hesitate to contact us if you have any questions !
DocShipper | Your dedicated freight forwarder in Vietnam !
Due to our attractive pricing, many customers trust our services and we thanks them. Stop overpaying the services and save money with our tailored package matching will all type of shipment, from small volume to full container, let us find the best and cost-effective solution.
Communication is important, which is why we strive to discuss in the most suitable way for you!