Entrepreneurs may be experiencing an exciting time; excitement can give you energy and inspire you to treat your product concept seriously.
However, when they have to search or "source" their products, many business owners often lose motivation. Making your own products or finding wholesale suppliers is often a difficult undertaking.
The essentials of sourcing from suppliers, distributors, and manufacturers for your upcoming project will be covered in this article. We'll discuss a few resources you may use, how to approach vendors, and the questions you should ask them.
Let's go.
How can I locate suppliers for my store?
Review your research findings
Compare local and international vendors
Consult the

professional directories

Find suppliers on Google
Search with the NACE code
Review your research findings
The term "supplier" in the context of this article refers to any individual who is able to offer you items and stock. Manufacturers, wholesalers, and distributors are all included in this.
You may uncover a ton of helpful resources online simply by using Google searches. There are a few things to know, though, before we get started.
To begin with, you must decide what kind of provider your online store needs.
There are numerous choices, with the most popular one being :
A producer to make or produce a product that you have an interest in or that they produce.
A supplier, who may also be a producer, wholesaler, or distributor, is someone who purchases pre-existing brands and goods.
A dropshipper to supply goods and handle orders for already-existing goods and brands.
Compare domestic and foreign suppliers
Whether you plan to have your product manufactured or buy it in bulk for resale, if you want to get it in your country or abroad is a common question while looking for suppliers.
You already know that buying your goods abroad is always more affordable, but there are many more factors to consider in addition to the initial expenditure and the unit price.
There are benefits and drawbacks to both domestic and international sourcing, which we will examine below :
Local Sourcing and Procurement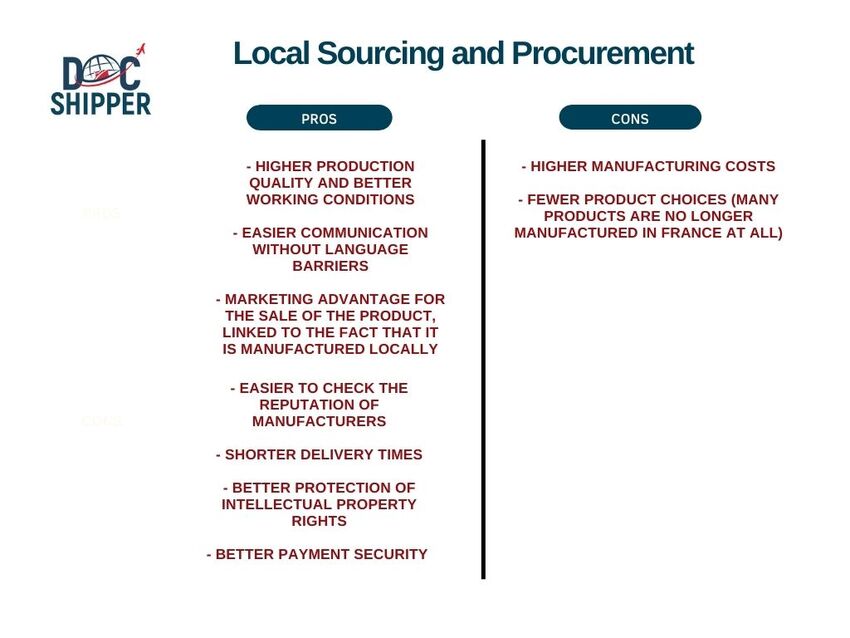 Sourcing and Procurement Abroad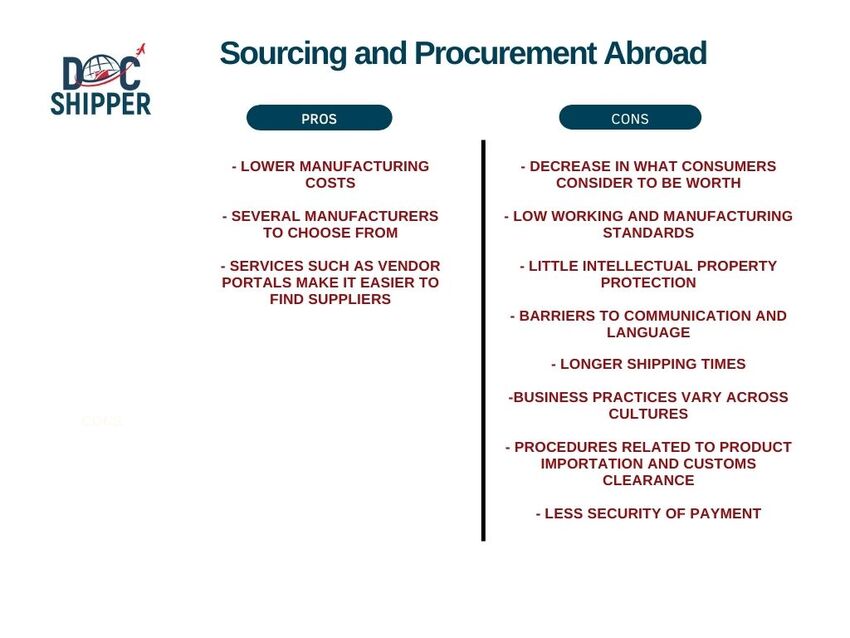 Consult the professional directories
Where will you begin your research once you have a clearer understanding of what you're searching for and the benefits and drawbacks of "sourced" both domestically and internationally? Internet is the ideal place to start, but there are several specific locations that can help you advance in your search more quickly.
Professional directories at the local library
Many libraries pay monthly subscription fees to access internet business and provider directories that you would often need to pay hefty sums of money to access.
Depending on the directory in question, these databases include profiles of several manufacturers, wholesalers, and distributors that are spread across the globe.
Make sure to phone your neighborhood library in advance and inquire about access to these kinds of secret directories. You might need to speak with the sales and IT departments about larger libraries.
Find suppliers on Google
The strategy for finding suppliers is less obvious if we are used to searching for everything online. In fact, they make a minimal investment in digital, and their website is rarely optimized for search engines. Especially given the frequency with which Google updates its algorithm, which excludes manufacturers or wholesalers.
For this reason, finding suppliers on Google will require a little bit more work than usual.
In fact, you'll have to look past page 10 of Google's search results. You'll have to use multiple search terms. You need to do separate searches for terms like "wholesale", "wholesaler," and "distribution," for example, which can be used interchangeably.
To improve the calibre of searches and subsequently the results, it would be clever to familiarize yourself with Google's search shortcuts.
You can also find information on our sourcing section.
Alert FNM : You are encouraged to contact specialists when searching for suppliers capable of providing what you need because there are several frauds nowadays. To help you, DocShipper is constantly working to expand its network of reliable and truthful suppliers upstream. If you're looking for a supplier or a manufacturer, contact our experts for a free quote in less than 24 hours.
Follow recommendations
The best prospects can sometimes be found through recommendations from friends and relatives. Use social networks to propagate your message, since they make it simpler to do so.
Ask the suppliers you come across if they can send you in the right direction, even if they don't quite match the ones you're looking for. They will undoubtedly have solid connections because they are a part of the industry, and many of them will be more than eager to suggest someone who is better suited for you.
Search with the NACE code
The NACE code of a product can be used to find suppliers of that product.
The Statistical Classification of Economic Activities in the European Community, or NACE for short, assigns codes to each industry and each product that comes to mind.
If you use professional directories, it may be possible for manufacturers and suppliers to list their products using their NACE codes, making it simpler for you to locate them.
Request a quote
Once you find a suitable supplier, how will you approach him?
The most important question you will have is "how much?" But before you rush to send your quote request to the supplier, take a few minutes to think about what topics you would like to discuss, and what questions you should ask. Planning your email will increase your chances of getting a response, as well as the right information.
Here are some important questions to consider when sending your email to suppliers : 
What is your minimum order quantity? (Also called "minimum order quantity," or MOQ.) Make sure you can afford them and manage their minimum requirements. It is crucial to address this minimum order number up front because it might vary greatly based on the product and the supplier.
What is your sample price? Before placing a full order, you should probably inspect samples. Depending on the product and the seller, the cost of the samples varies. Some suppliers who get a lot of requests might lower their selling price to the general public and send you samples, while others might provide you samples without charging you anything.
What is your production price? How much would it cost to create the product? It is among the most crucial questions to ask. To obtain a sense of their pricing and how they handle volume discounts for large numbers, you should probably ask them for the price for a number of amounts. 
What is your manufacturing time? Knowing how long it takes to produce your order is an important consideration, and depending on your area of activity, time can be critical.
What are your payment terms? Many vendors ask upfront payment of the entire order from new clients. Knowing this is crucial because stock is a significant expense for new e-commerce businesses. Ask them if they have payment options for future orders as well.
So, how do we not ignore you? There are a few things to avoid when contacting suppliers for the first time :
Emails too long

: Your initial email to a manufacturer should be clear and accurate. Don't enter too much detail about your background and experiences. The sole purpose of the initial email should be to determine if you and the provider are compatible.  Focus on what suppliers are really interested in, such as the details of the product you are trying to "source".

Asking for too much information: Processing requests is not always easy for the supplier. It is crucial to ask for a few prices for various quantities, but avoid asking for too much detail. Ask questions to get the essential information you need to determine if you and the provider are compatible.
Mention order quantity too low: If you ask for a quote that is significantly less than the minimum order, vendors might not respond. Consider giving them a short call or asking them a straightforward query via email to find out their minimum order requirements if you're unsure whether your order is too small.
If you need to communicate with foreign providers, use clear and simple English and keep in mind that many of them can translate both your email and their response using translation software. In addition, it is a good idea to number your questions when you ask them so that they can be answered quickly. This will facilitate communication.
Here is an example of an e-mail to contact your suppliers :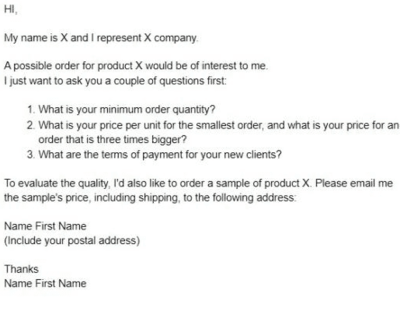 As you can see from the example above, it is brief and to the point, with the aim of ensuring that there is a good fit between us. In case there is compatibility, I also made sure to directly order a sample. When I receive the samples and decide whether I like them, I can then go into further depth, letting them know that neither they nor I are wasting our time.
Negotiate minimums
If you are looking for a supplier for the first time, you should quickly familiarize yourself with the "minimum order quantity," also known as "minimum order numbers." Depending on the product and the manufacturer in question, it is not uncommon for them to need a commitment from you in exchange for your initial order of hundreds or even thousands of units.
If you don't have a lot of money to invest or if you want to be more careful and slowly start testing the market before placing larger orders, the minimum order amounts can be difficult to manage. Almost always, minimum order numbers are negotiable, which is great news.
Understanding why the supplier has set a minimum is the first step in any negotiation. Is it because there's a lot of work to be done before? Or maybe the supplier favours doing business with large buyers? Understanding the logic behind the minimum can help you better understand its position, improve your ability to negotiate, and allow you to make the best counteroffer.
You will be able to propose a lower quantity of orders after you are more aware of the suppliers' situation. There may be trade-offs, such as paying a greater price per unit or providing the supplier with a deposit on a larger purchase.
Have you found your supplier for your website?
Sourcing from suppliers and manufacturers can be a simple process, and for many, a new experience. Finding the right suppliers is an important step for your new business, and it's not always easy to do.
If things don't go according to plan, you could become discouraged very fast. But for the most part, you'll just need to be a little bit more persistent and patient in your search for the ideal business partner. 
FAQ | How to find Manufacturers & Suppliers for my Business?
How do I find a good supplier for the products I'm looking for?
To find a good supplier, you need to do some research beforehand to be sure of its reliability. Then you just have to get in touch with him and tell him what you need. Our DocShipper experts can take charge of this entire procedure if you want to handle other tasks in parallel, or if this is the first time you want to work with a supplier.
Is it better to ask a new supplier for a sample?
It is best for you to request a sample for several reasons: Prove the reliability of your new supplier and make sure that the sample you receive matches what you want.
How do I write the emails I send to the providers?
When you are writing an email to a supplier, be sure to be precise in what you ask for, use simple English, and try to write an email that doesn't take too long, because suppliers get a lot of it and that will save them time.
On which platforms can I find suppliers?
It is possible to find suppliers on known search engines, such as Google or Alibaba, etc. However, this method is not recommended, because a lot of scams are present. It is best to go through professionals who will advise you the best suppliers. DocShipper can provide you with its reliable and verified supplier network.
DocShipper info: Did you like this article? You may also like the following:
Adivce FNM :We help you with the entire sourcing process so don't hesitate to contact us if you have any questions !
DocShipper | Your dedicated freight forwarder in Vietnam !
Due to our attractive pricing, many customers trust our services and we thanks them. Stop overpaying the services and save money with our tailored package matching will all type of shipment, from small volume to full container, let us find the best and cost-effective solution.
Communication is important, which is why we strive to discuss in the most suitable way for you!