The dream of an entrepreneur is to become successful one day, expand the business globally and reach as many customers as possible. Small businesses work hard to ensure customers have a positive experience, including early morning wake-up calls and late-night sleep. You can present the best business store by putting effort into creating eye-catching images and engaging content. To keep the customer engaged, you send emails and messages. But you must consider how to deliver merchandise to clients most efficiently.
Is Lowering Shipping Costs Beneficial for Small Businesses?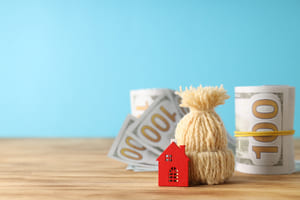 Today, we're concentrating on lowering shipping costs for small startups. All the small businesses out there understand how important it is to save money because there is much more to do. Most shippers revise their rates seasonally due to the increasing demand in the e-commerce industry. Whether running a small business or a big organization, understanding how to minimize shipping costs is critical. Seeing how Amazon, for example, uses free shipping virtually everywhere to make it harder for small business owners to compete is fascinating. However, this is how successful organizations play their cards to stand out. As a result, lowering shipping costs is an important method for boosting your profitability.
FNM advice : If you have a small business or you have an e-commerce DocShipper can provide you all informations you need about shipping costs. Don't hesitate to contact us.
Let's Look at Some Ways to Cut Shipping Costs:
We all understand how difficult it is to put into practice what is simple to say. Numerous factors can influence shipping charges, and you cannot simply reduce them. Read out!
Avoid Putting Stamps on the Packages:
It's best to pay attention to packaging when trying to reduce costs. Packing should be as cheap as possible while still being strong enough to transport the product safely.
Keep an eye out for Shipping Carrier Fees:
There are numerous small and large businesses operating globally, as well as numerous shipping careers. All shipping firms perform a similar service for you, but you must do some research and select the most cost-effective option.
When choosing a shipping carrier, ensure you understand all the hidden fees. For example, some shipping companies may charge you for Saturday shipping, residential delivery, fuel surcharges, etc. The more you understand why you are paying, the more quickly and effortlessly shipping costs can be reduced by removing all delivery features that your business and customers don't need.
Strengthen Your Packaging:
Lowering shipping fees means sacrificing quality packaging; this is a myth; repeat after me. You can, however, provide absolutely superb packaging and a fantastic unwrapping experience for your customers while lowering shipping costs. We'll illustrate how.
To avoid paying a lot for shipping, it's important to remember that shipping companies charge you based on the package's weight, size, and location. Since shipping companies charge you based on these factors, choose lighter-weight boxes or packets that are cheaper to ship. For example, if you are shipping a single leather belt, you do not have to wrap it in a large box that can hold ten belts. To accomplish this, your warehouse team must concentrate on increasing the number of packing options available for each product you sell. Again, proper management and understanding of the needs can help to avoid high e-commerce shipping investment.
FNM Alert  :You're not sure about packaging solution ? Docshipper can provide you the proper solution and packing options .For more information feel free to contact us.
Enjoy Free or Reduced Shipping Options:
When your goal is to reduce shipping costs, you must find low-cost suppliers. Then, you must find ways to get them delivered at a reduced rate, especially for high-volume or bulk-quantity shipments. If you don't have an idea, these small steps can save you a lot of money; trust the process. Purchasing discounted supplies is a smart way to deliver bulk products online.
FNM advice :Do you want to be smart  and  find the right supplier ? you can rely on DocShipper  for this .You can contact us to help you out.
Understand Your Shipping Destination
The shipping cost varies depending on the country or state you are shipping to. If you choose a regional career, you will save on shipping costs. On the other hand, the shipment price for a national shipping carrier is higher because they must cover a large geographic area. Therefore, shippers are constantly looking for the best carrier to deliver packages in the most efficient and cost-effective possible manner.
However, selecting the most cost-effective and efficient shipping company is difficult due to the abundance of available options. In addition, it is not easy to select a shipping company for each priority or destination. However, if you devote time to research, you will discover many things that will be useful in the long run.
3rd insurance:
Isn't insurance costly for all of the high-value products? So, to turn a profit, multinational businesses such as FedEx and others charge their customers for insurance costs.
Carriers charge about $0.85 per $100 of insurance coverage. Third-party insurance providers charge about $0.55 per $100. This can help you keep overhead costs low, and the savings can quickly add up, particularly when shipping valuable items. This allows you to actively work to spend less money on customer acquisition, save significantly on shipping costs, and even work with ROI for slightly elevated products.
Avoid sending documents via US Postal Service:
Each year, US shipping rates actually consume your small business budget in ways you can't even imagine. So, why not make use of the free mailing option? Mailing a letter or two isn't going to cost you a fortune, right? If you send hundreds of letters per month, your delivery charges will wolf down into your profits. Customers now agree to receive invoices, contract terms, proposals, and service offerings via email, so what's stopping you? It is the most convenient method of communication between the shipper and the customer.
Purchase a Thermal Label Printer:
If you are running a small business that began with savings, you must be aware that cost is an important aspect of your operation. We value your financial contribution. If you do, use a thermal printer to reduce shipping costs. A thermal label printer will benefit immensely a small business owner because it saves money. The best feature of this is the labels on the wrap. As a result, there will be no need for trimming and sealing, saving you both time and money.
FNM Tip : By relying on DocShipper, you can be sure that we'll find the best supplier for your business thanks to our experience. Not only we save you time and money  but also guarantee your procurement from A to Z . Contact us for a free quote in less than 24 hours.
Customers' Education
Did you know that... 60% of customers abandon shopping carts due to high shipping charges and other additional expenses? You don't even know how many customers abandon your site. Making the checkout process as quick as possible and educating your customers can prevent this.
In case you're charging for shipping, give them a good reason for it. Customers hate receiving unexpected charges during the checkout process. What you can do?
Here You Go!
No matter how large your business is, shipping charges have a significant impact on your company's profitability. Even though there are numerous options, many businesses are still perplexed about how to minimize shipping costs effectively. Our article discusses a few strategies that can help all businesses, especially small businesses, significantly reduce shipping costs. Believe me, if you implement these cost-cutting strategies, your business will grow. Finally, because each business is unique, you must determine what works best for you based on its specific needs. Importantly, shipping costs change over time, and you'll need to revise your estimates periodically.
The savings may appear small initially, but they will add up over time!
FAQ | Ways to Reduce Shipping Costs for Small Businesses
Where do I find the right shipping carrier in vietnam?
Finding the right shipping carrier is usually difficult at the beginning.If you want to make time for your business let DocShipper worry about the process of transport. D'ont hesitate to contact us for more information.
Which packaging do I choose for my products?
You worry about protecting your products and you want to choose the right packaging, you are right. Packing is the crucial part when you transfer your products. You can rely on FNM Vietnam to secure your products.
How can I find a low cost supplier ?
Thanks to years of experience DocShipper benefits from an important supplier network.DocShipper will guarantee the best choice made about the right supplier .
How much does it cost to transfer goods with sea freight ?
Because there are a lot of parameters involved in your freight , Docshipper can give you the right information when you contact us.
Author Bio
Tabish Khalid works as the Digital Marketer for MarkhorWear. He develops and implements digital strategies for Markhor Wear, along with aligning business goals with digital marketing activities. He actively contributes articles related to fashion, ecommerce, digital marketing, and content marketing.
DocShipper info: Did you like this article? You may also like the following:
Adivce FNM :We help you with the entire sourcing process so don't hesitate to contact us if you have any questions !
DocShipper | Your dedicated freight forwarder in Vietnam !
Due to our attractive pricing, many customers trust our services and we thanks them. Stop overpaying the services and save money with our tailored package matching will all type of shipment, from small volume to full container, let us find the best and cost-effective solution.
Communication is important, which is why we strive to discuss in the most suitable way for you!