The export and import of goods on a global level requires knowledge of the various procedures as well as the related modes of transport (freight by land, sea and rail, etc.). These formalities allow goods to leave and enter legally from one territory to another. These rigorous interventions require increased know-how and expertise. This is why you must work with a reputable freight forwarder if you want your company to be successful on the international market. Take a look at why freight forwarders are essential and how to choose the right freight forwarder.
Meaning of a freight forwarder
What is a freight forwarder?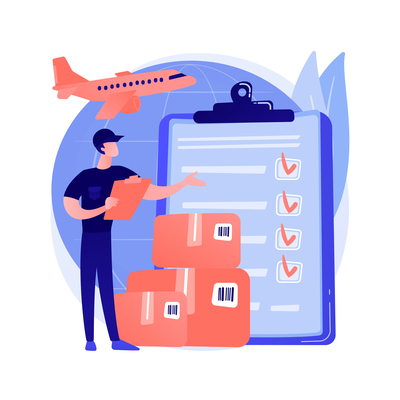 The organization of the carriage of products on behalf of his client is strongly facilitated by the freight forwarder or transit agent. His abilities extend beyond management of businesses. They must also discuss the logistical, legal, and customs aspects as well as the creation of the mandatory paperwork.
It is in charge of overseeing all procedures associated with this field, which are likewise subject to a number of extremely stringent criteria. He must therefore be an expert in transportation by river, sea, and land. The freight forwarder is also in charge of resolving issues including product deterioration, loss, and delays... This field agent's day is split between overseeing the cargo on its journey and return, as well as traveling to the offices to do the administrative duties that have been delegated to him.
What kinds of freight forwarders are there?
The position of the freight forwarder might vary, including agency freight forwarder and freight forwarder. Depending on their status, each of these designations has a different manner of payment.
The agent forwarder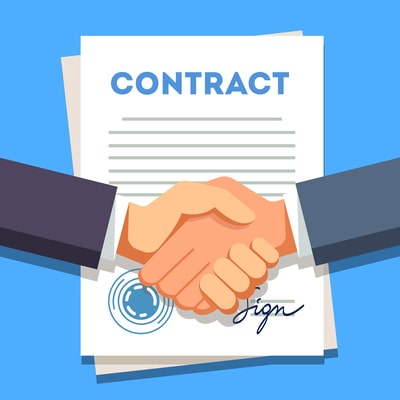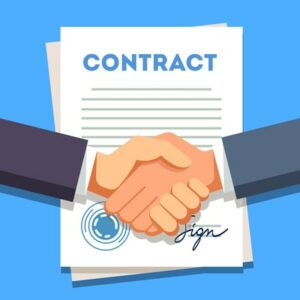 The freight forwarder and his customer are bound by the mandate contract. The latter directs the transit agent to make sure that the guidelines are followed. The agent's obligations are significantly reduced by choosing this option.
The freight forwarder
The transit agent's client is bound by the commission agreement. The latter will select an experienced freight forwarder to assist him in his endeavors. Then, he can focus on other things without being distracted by any potential limitations. The freight forwarder has more duties to manage than the forwarding agency. This is why working with a global freight forwarder is crucial!
What does a freight forwarder do?
The freight broker makes sure the products entrusted to him arrive in a secure location and in good shape. This agent is essential to the accomplishment of any action involving international trade. He can import and sell commodities from French territory to international countries because of his many talents.
Its characteristics include:
According to the regulations in effect,

commodities

must be stored, planned,

packed

, and sent.

Make

contact

with and gather all parties involved in the project (carriers, insurers, customs offices , etc.).

Complete all

documents

in accordance with global regulations and pay any costs that apply.

Keep an eye on the product

traceability

at all times to keep the consumer informed.

Make sure the

supplies

reach their destination.
The cornerstone of all transport logistics is the freight forwarder. You will save a lot of money thanks to this professional's specific experience. You run the danger of losing papers and thousands of euros if you enter this industry on your own without the necessary expertise. For instance, you will be charged parking fees if you lose a bill of lading. If your goods are perishable, the worst-case scenario will cost you the complete loss of your goods. Do you truly want to face this situation?
FNM Advice : Our professionals are available to assist you if you run into any difficulties while looking for a shipping company. Simply complete the form, and don't hesitate to contact us here with any questions you may have.
Why do companies hire freight forwarders?
We utilize a freight forwarder for a variety of reasons. The following examples are by no means all-inclusive :
Keeping track

of the many transportation methods

The freight forwarder makes sure that

items are transported without incident

from one location to another. It coordinates and plans transportation using several modes, including

land

,

sea

, and

air

.

Increase

shipping expenses.

The freight forwarder, like a mover, is in charge of assembling various items into a single

package

. Because you are purchasing a sizable amount of freight transit, this groupage lowers the costs you must pay to the carrier.

Locate

locations where the products can travel.

Since he owns or hires space for

storage

, the international freight forwarder oversees this mission.

Discuss freight

rates

The international freight forwarder bargains for you when determining the costs. He has the chance to ask the carrier for a

price reduction

because of the substantial amount of freight being transported.

Make contact

to reserve areas for loading and unloading.

The freight forwarder can choose the

operator

who makes the greatest offer thanks to his complete and up-to-date contact list. This is a significant asset for global trade operations. As a result, deliveries and shipments will occur under ideal circumstances.

Create the necessary

export

and

shipment documentation

.

Selecting a

policy

to protect the goods

According to the type of goods and the mode of transportation involved, the freight forwarder searches for the best insurance terms

. He manages claims for

insurance

. Due to this commitment, it is safeguarded in the case of a damaged or delayed delivery. In relation to its sponsor, it is also crucial.
FNM Advice : Transparency and control are assured when you insure your freight through a forwarder. Whether it is local or international freight, the contract will cover your goods from any dangers, material loss, or damage brought on by any reasons. Please get in touch with us if you want further information.
When should you hire a freight forwarder ?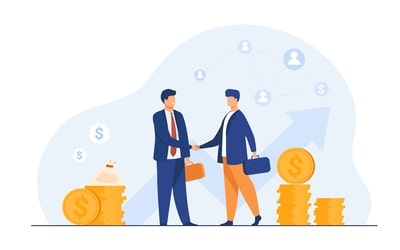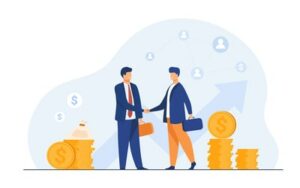 If your business includes international shipping, get in touch with a freight forwarder. Even the most well-known brands might work with freight brokers rather than getting in touch with the carrier directly. Freight forwarders' supply chain networks benefit from their flexibility and fresh expertise. As a result, businesses save time and money. A crucial component of your company is a reliable freight forwarder. You will use an outside shipping company. His assistance will speed up, simplify, and increase transparency in the export and import processes.
You'll avoid unpleasant surprises and cold chills by entrusting this professional with your transportation needs. You can get important and pertinent information from your freight forwarder. This will take care of the shipping and importing problems your company is having by putting the best solution in place. He will be able to handle scenarios involving port closures or port employee strikes, get familiar with market variances, foresee challenging passages involving public holidays and leave, etc.
Your freight forwarder ensures maximum profitability by enhancing the fluidity of your supply chain. All of this is made feasible by his familiarity with the available possibilities, his huge purchasing volumes, and his wide network of contacts. In other words, it has a vast network that can coordinate transportation at the best price and under the best circumstances.
How do I pick a reputable freight forwarder?
The following criteria will assist you in reducing your options if you are thinking about employing a freight forwarder but are unsure of how to start.
Services required
As was already said, there are numerous types of transportation available for foreign travel. Choose one of these modes and then work with a supplier that can support the necessary route. Then you must locate individuals who will declare the package's volume, weight, and size as well as its dimensions. Your order's success can be ensured by a reputable brand with extensive knowledge in this field.
FNM Advice :  We provide a wide range of services, including warehousing, packing, and sourcing. Due to our door-to-door service, our organization can assist you throughout the entire shipment procedure. Your products will be delivered right to your door, we promise! Get in touch with us  for further details!
Quick response
One of the most crucial elements in international transportation is speed. An organization that produces a calendar is not at risk of disruptions or losses. Work with a freight forwarder who can complete the task on schedule and who will offer professional guidance to prevent expensive delays.
Availability several forms of transportation
Via air freight, sea freight, or land freight, the items will arrive wherever you need them to. You will be very lucky if the freight forwarder is skilled at shipping using these three methods. That implies that you can trust him and rely on him. Therefore, you are welcome to return for new contracts for a variety of shipments.
Options that are flexible
An issue for your excursion may be something like a cataclysm or a dockers' strike. Floods and cyclones are two examples. A knowledgeable freight forwarder is ready for every scenario. He won't take long to locate a different service. He will implement the best strategy for your items to arrive at their destination because he is an expert in this region and knows it like the back of his hand.
Numerous Contacts
The international aspects of transportation, such as customs laws, the cultures of the nations where the goods will be delivered, and marine laws, must be understood by a freight forwarder. This choice ensures their timely arrival and a responsive reaction to the demands of foreign clients.
Observations and suggestions
The global freight industry is fiercely competitive, watchful, and demanding. The freight industry employs respectable individuals who are well-liked by
Dependable and clear
An international freight forwarder must be truthful with its clients and provide a clear price up front with no additional fees. He must outline for you the duties he must carry out, including document production and submission, operations planning, monitoring of items, and expenditures related to those jobs.
Freight protection
It's obviously unpleasant to consider that your possessions could sustain harm while being transported due to poor handling or bad weather. Any required precautions to safeguard your business from harm must be taken by a serious freight forwarder.
All of this is made feasible by his familiarity with the available possibilities, his huge purchasing volumes, and his wide network of contacts. In other words, it has a vast network that can coordinate transportation at the best price and under the best circumstances.
How much does a freight forwarder make?
The starting compensation for a transit agent is the federal minimum wage. Depending on his experience, the size of the business where he works, and the particulars of his role, his pay may rise.
A freight forwarder typically makes between €24,000 and €30,000 gross per year. Accordingly, the gross monthly wage is in the range of €2,000 and €2,500. Each employee receives a net wage of between €1,560 and €1,950 per month. Over time, he will be able to discuss his compensation. A senior transit agent can make up to €2,500 gross per month after gaining experience. This is equivalent to a yearly gross income of over €30,000. Therefore, the monthly net wage is €1,950.
Certain variable bonuses may be added to the freight forwarder's base pay. This might take the form of a participation bonus or a profit-sharing incentive, for instance. Fixed bonuses can alternatively be thought of as a 13th or 14th pay period. A collective bargaining agreement or an employment contract governs all of his income. For this aim, the State does not provide a pay scale based on the number of years of experience he has accrued.
For your import and export of commodities, do you require a freight forwarder? Our Docshipper experts are there for you if you need to ship goods to another part of the world without wasting time handling the file, which is frequently complicated. 
FAQ |
What Does a Freight Forwarder Do & How to Choose One?
Is DocShipper a forwarder of freight?
We are both and neither at the same time! We are much more than just a cargo forwarder, though. We have a unique strategy that enables us to work with our clients throughout the entire item cycle.
Our sourcing division aids you during the entire purchasing process, the coordinations office handles the transportation responsibilities, and finally, our 3PL office helps you manage your B2C purchases (in case of an E-Merchant).
You only need to worry about selling your products; everything else is taken care of by us.
Can a container be shipped directly without the use of freight forwarders?
Yes, it is feasible if you select one of the following two possibilities: by requesting a long-term contract from a particular shipping company; by working with additional agencies in addition to the shipping lines, such as transporters and customs house agents.
Please take note that shipping lines only accept orders for complete loads. In this circumstance, placing a small order for products is impossible.
Additionally, it is advised to use forwarder services if any difficulties arise. These people (businesses) have a wealth of experience and international partners, so they can handle any problems.
How does a freight forwarder deal with lost cargo?
Everything in this case is based on the contract you enter into with a freight forwarder. Similar liability agreements are also signed by the forwarding agent with shipping lines and carriers.
Typically, these agreements outline what should be done in the event that products are lost or damaged. The freight forwarder will make every effort to prevent such issues once he signs the contracts.
If they do, the forwarding agency will handle them either on their own or with the assistance of the insurance provider.
How can I pick a reliable freight forwarder?
The following characteristics are essential for the best freight forwarding agent : outstanding skill, an extensive network, affordable services, licensed and certified, customer service...
A forwarding agent who provides exceptional customer care can assist efficient global business.
DocShipper offers shipping at incredibly low prices and can swiftly transport any kind of product anywhere in the world. You may be confident that choosing us as your dependable partner will result in a win-win scenario.
DocShipper info: Did you like this article? You may also like the following:
Adivce FNM :We help you with the entire sourcing process so don't hesitate to contact us if you have any questions !
DocShipper | Your dedicated freight forwarder in Vietnam !
Due to our attractive pricing, many customers trust our services and we thanks them. Stop overpaying the services and save money with our tailored package matching will all type of shipment, from small volume to full container, let us find the best and cost-effective solution.
Communication is important, which is why we strive to discuss in the most suitable way for you!