Looking to ship internationally? Then, let's talk about document optimization. International shipping is a lengthy process that requires a lot of paperwork. That's why it can take weeks and even months. If any of the paperwork is incomplete, it can take even longer. So, let's dive in to find out how you can optimize your international shipping documents for proper delivery.
What Are International Shipping Documents?
International shipping is a complex processinvolving multiple documents. These documents are required by a freight forwarder to get the shipment cleared through customs. The following is a list of international shipping documents:
Airway bill;

Bill of lading;

Packing list;

Certificate of origin;

Commercial invoice or pro forma invoice.
The shipping process will be hindered if any of these documents are missing or incomplete. So, let's understand how to avoid that.
FNM Info: Docshipper has different activities, including freight forwarding. We are present in more than forty countries, which allows us international coverage from/to Vietnam. If you need to rely on a professional for your shipment, don't hesitate to contact us!
3 Tips To Optimize The International Shipping Documents
Shipping documents are one of the most necessary aspects of any international delivery. Today, we're going to analyze a few key optimization tips, such as being upfront with information and how to use SLI (Shipper's letter instruction). So, let's dive right in.
Be Upfront With Information: Commercial Invoice
A commercial invoice is one of the key documents in international shipping. These documents carry the most important information, ensuring that your shipped packages reach their destination without hassle.
Now, particular information will be added by your logistics provider, such as landing port, customs clearance, etc. However, you will have to add certain information, such as:
Clear name and info of the receiver, such as phone, email, etc.;

Address of the buyer;

Brief description of the goods inside;

The overall value of the goods inside the package;

Order number/purchase number;
This way, your logistics partners will know that your package should be handled with a specific type of care. Besides that, this information will be helpful to the recipient country's customs—and it'll make things easier for your shipping partner/freight forwarder.
If any of this information is out of order, your package may not pass customs check. Therefore, it's imperative that you optimize this document using the mentioned points. 
List all the product's details in the Packing List
Similar to the commercial invoice, the packing list is also generated by the seller or exporter. Where the commercial invoice contains the financial aspects of any shipment items the packing list reflects the item count, measurement, weight, and description of the products being shipped. It helps the receiver to locate and verify the parcels easily as the ingredients are already mentioned on the packing list.
A packing list helps the shipment company and the receivers to differentiate your parcels from hundreds of other bundles moving here and there every day. It prevents your parcels from being misplaced because it contains the consignee details, item quantity, size, weight, name, etc. 
In daily routine thousands of parcels are going in and out of the airports and cargo stations, so a packing list can help identify your parcel easily. Hence, it is necessary to optimize your packing list. It should be detailed and contain all the required information.
Use simple words In the Shipper's Letter of Instructions  
One of the most important documents alongside any shipped package is the shipper's letter of instructions. It's abbreviated to SLI, and it allows the forwarder/shipper to know exactly what to do with your package.
For instance, it specifies the quantity and class of the product, such as weight and whether it's fragile or not. So, you can optimize this particular document by:
Providing brief details about the nature of the product inside—whether it's fragile or not;

Tell exactly the type of wrapping/packaging it requires, such as bubble wrap, Styrofoam, etc. 

Use a word changer to simplify the instructions;

Use the right SLI template—you can find them online or ask your shipping provider.
It is necessary to keep these instructions as clear as possible to eliminate any chances of miscommunication. That's why there is a bullet specifically saying that you need to change words to simplify the instructions.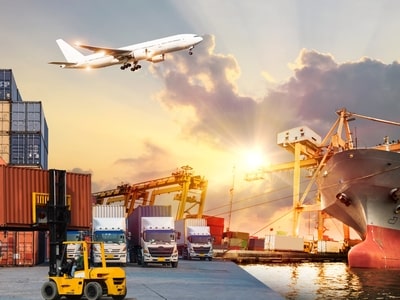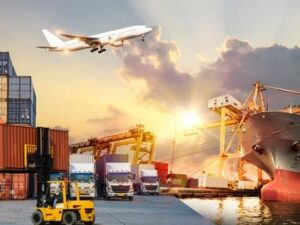 A word changer can easily do that for you. These types of tools are powered by AI, which means they can detect difficult words and replace them with easier ones.  With the help of a word changer, all your instructions can become as clear as possible while maintaining grammatical integrity.
But, here is something you need to take care of. The workers at any shipment company are not usually highly qualified and literate, and most of them can be foreigners.
Hence, your shipping instructions should be clear and easily understandable. There should not be any difficult words in it. For this purpose, a word changer can help you a lot in making the wording easy.
Conclusion
These are the three necessary tips for any international delivery. They'll allow you to ensure that the documents are complete and optimized properly for the customs, logistics partner, and receiver. So, make sure you follow each tip properly.
FAQ | 3 Tips To Optimize The International Shipping Documents
Which shipping document is the most important?
As said before, all the required documents are important when a product is shipped. But if there is one document that is "the main document of your documents list", it could be the Bill of Lading (or airway bill).
How to choose between different modes of transport?
You can help your choice with four factors and then chose the best shipping method adapted to your needs :
Price
Delivery time
Volume of goods
Safety
How to avoid shipping errors?
Here is a short list with the main factors you'll have to check
Rely on a reliable transport company/freight forwarder
Double-check all the information and documents
Try to not offer too many shipping options to customers
Ensure your inventory is well done
What are the different steps my shipment will pass through?
Leave the sender's location with a first-mile delivery
Go through export customs
Leave the country of origin by the main transport (air, sea, rail…)
Arrive in the country of origin
Go through import customs
Last mile delivery
Arrive at the recipient's address
DocShipper info: Did you like this article? You may also like the following:
Adivce FNM :We help you with the entire sourcing process so don't hesitate to contact us if you have any questions !
DocShipper | Your dedicated freight forwarder in Vietnam !
Due to our attractive pricing, many customers trust our services and we thanks them. Stop overpaying the services and save money with our tailored package matching will all type of shipment, from small volume to full container, let us find the best and cost-effective solution.
Communication is important, which is why we strive to discuss in the most suitable way for you!