Vietnam is a giant wholesaler, a country where you can find everything you want at unbeatable prices. That's the reason, so many retailers are sourcing their products from Vietnam manufacturers, it's easier to generate profit from cheap items bought.
As sourcing experts, we know that finding a good product that you can flip could be hard. To assist you with this critical step, we looked for popular products you can easily resell for a profit.
FNM Vietnam has been providing sourcing services for companies interested in Asia, for several years. We handle all aspects of the sourcing process, from negotiation and packing to transportation via air, sea, or land and customs clearance. We take care of everything! Contact us today to receive a complimentary quote within 24 hours.
 How to choose the right items 
To maximize your profits when selling products sourced from Vietnam, it is essential to exercise caution while selecting them by considering the following factors:
1. Market Demand: To assess market demand for Vietnamese products, there are various statistics and tools you can use. For instance, Vietnam's GDP grew by 2.9% in 2020, and the country has a population of over 97 million with a median age of 30 years. Additionally, e-commerce is projected to reach a market size of US$29 billion by 2025. Tools like Google Trends, Facebook Insights, and Statista can provide data on consumer behaviour and preferences while conducting market research through surveys, social media monitoring, and sales data analysis can also help you identify market trends and opportunities to inform your product selection and pricing strategy.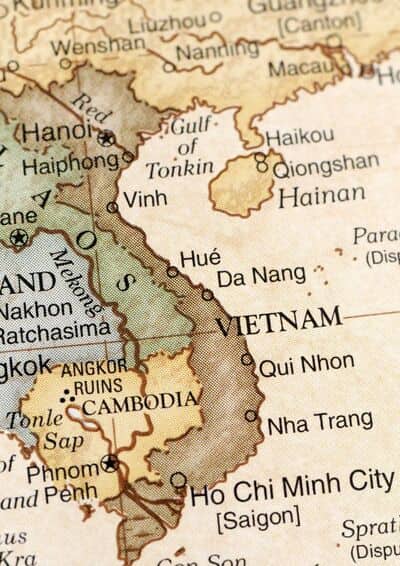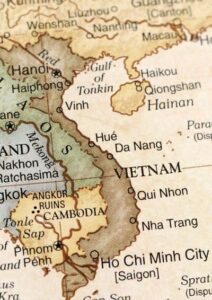 2. Production Costs: It is important to take into account the expenses associated with sourcing and producing your products, such as transportation, tariffs, and labour costs. Doing so will enable you to establish a baseline price that covers your expenses and leaves room for a profit margin
3. Target Audience: To sell products sourced from Vietnam effectively, it's crucial to identify your target audience - the group of individuals who are most likely to purchase your products. Identifying your target audience involves considering various factors such as their demographics, psychographics, purchasing behaviour, needs, and desires. By understanding your target audience, you can customize your marketing and sales strategies to better suit their needs and preferences, potentially leading to higher sales and profits.
4. Quality control: In order to maximize profits when selling products sourced from Vietnam, it's crucial to set quality standards, conduct regular inspections, maintain good communication with suppliers, give feedback, utilize quality control tools, and even consider third-party inspections. These steps are crucial to ensure that the products meet the expectations of your target market, reduce the risk of quality issues, and ultimately increase profits
5. Shipping and logistics: Effective management of shipping and logistics is crucial when selling products sourced from Vietnam. It's essential to consider factors such as shipping options, associated costs, customs, and tariff requirements, packaging, and tracking and communication. By managing these factors properly, you can ensure timely and reliable delivery of products to your customers, which can help increase customer satisfaction and enhance your reputation as a seller.
6. Branding and marketing: To choose the right items for branding and marketing, define your target audience, determine your budget and goals, choose items that align with your brand, consider practicality and quality, and seek professional advice.
7. Intellectual property protection: To make the appropriate selection of items. For intellectual property protection, identify your intellectual property, conduct a search, consult with an attorney, register your intellectual property, use appropriate markings, and monitor for infringement.
Tools you can use to find profitable items to import from Vietnam
To ensure the items you sell are profitable and in high demand, you need to explore various methods of product research. Fortunately, there are tools available that can help you streamline your market research process and save time, such as:
1. Market research: Conducting market research is an essential step towards finding profitable products to sell. One effective way of conducting market research is to explore various online marketplaces such as Amazon, eBay, and Alibaba. These platforms can provide valuable insights into consumer behaviour, product trends, and market demand.
Through these marketplaces, you can access a wealth of data on sales, customer reviews, and search rankings. This data can be analysed to identify products that are currently in high demand and profitable.
2. Google Trends: Google Trends is a powerful and free tool offered by Google that can help you gain valuable insights into consumer behaviour and product trends. By using this tool, you can identify popular searches and trending topics related to your product niche, which can give you a better understanding of what people are interested in and looking to buy. 
You can learn how to find trending products in China by referring to this article
This article provides valuable insights and guidance on sourcing the most profitable items from China. It covers various aspects such as market trends, product selection, supplier evaluation, and more. By following the strategies and tips outlined in the article, you can discover popular products and capitalize on lucrative opportunities in the Chinese market.
Google Trends can help you track the popularity of specific keywords over time, allowing you to identify patterns and trends in consumer behaviour. This information can be used to create more effective marketing strategies and develop products that are better aligned with customer needs and preferences.


3. Keepa: This paid tool allows you to subscribe and closely watch the pricing history of diverse products available on Amazon. By observing pricing trends, you can attain significant insights about which products demonstrate stable prices versus those that undergo frequent price variations.
As a seller on Amazon, price fluctuations can affect your profits adversely. Therefore, utilizing this tool can help you recognize products with stable prices, reducing the risk of significant price changes. This enables you to make informed decisions about which products to sell or re-price, resulting in greater profitability.
Furthermore, this tool allows you to establish price alerts for specific products, keeping you informed about any changes in prices. By staying up-to-date with the latest market trends, you can adjust your pricing strategies to optimize your sales and profits.
4. Jungle Scout is a subscription-based software tool for Amazon sellers. It provides valuable data and insights to help sellers find profitable products. With features like sales volume, revenue, customer reviews, and more, sellers can explore niches, analyse competition, track trends, and estimate revenue. It's a valuable resource for generating product ideas and optimizing listings.
5. AliExpress: This platform offers low-cost products that can be profitable. 
Find high-demand, low-competition items and source them directly from the manufacturer.
6. Social media: Monitoring social media activity on platforms like Instagram, Facebook, and Pinterest can provide you with valuable insights into popular products and trending styles or designs within your niche. In addition to product research, social media can also be utilized as an effective promotional tool for your products.
With the ability to create engaging content and leverage social media algorithms, you can increase your visibility, attract potential customers, and drive sales. Collaborating with influencers and other brands can further expand your reach and enhance your credibility within your niche.
By utilizing social media as a tool for both product research and promotion, you can gain a competitive advantage in the online marketplace. Staying active on these platforms will allow you to stay informed about market trends and connect with a broader audience of potential customers.
7. Online forums: Online niche forums and communities provide valuable insights into popular products and pricing. Participating in these can help you identify profitable opportunities and refine your marketing strategies.        
Proper shipping and logistics management is crucial when selling Vietnamese-sourced products. Consider shipping options, costs, customs and tariffs, packaging, and tracking. Continuously monitor and optimize your processes for ongoing success, and seek expert advice when needed. For help with logistics, consider working with logistics professionals or seeking logistics services. To streamline your logistics, consider partnering with Fnm-Vietnam 
10 Items to import from Vietnam 
1. Textiles and garments:
Vietnam is the world's third-largest exporter of textiles and garments, known for producing high-quality products at competitive prices. The industry employs around 2.5 million people and has received government investment to boost growth and competitiveness. With favourable trade agreements and a reputation for quality, importing textiles and garments from Vietnam can be a cost-effective option for businesses.
2. Footwear
Vietnam is a leading exporter of high-quality footwear, with exports worth over $19 billion in 2020. The industry employs over 4 million people and contributes approximately 8% to Vietnam's GDP. The government has invested in the industry, and free trade agreements like CPTPP and EVFTA make it favourable for exporting. 
Overall, importing footwear from Vietnam is a cost-effective and high-quality option for businesses.
3. Coffee
Vietnam is a major coffee producer, ranking second globally with over 1.7 million tons produced in 2020, valued at over $3.5 billion. The country's coffee industry is largely comprised of smallholder farmers, with around 90% of farms being less than 2 hectares in size. Vietnam has invested in promoting sustainable coffee production and improving quality. As a result, importing coffee from Vietnam can be a cost-effective option, as the country is renowned for producing high-quality coffee at a competitive price.
4. Rice
Vietnam is the third-largest rice exporter globally, with over 6.1 million tons of rice exported in 2020, worth over $3.1 billion. The country produces a variety of rice and has invested in improving quality and sustainable production. Importing rice from Vietnam is a cost-effective option, as the country produces high-quality rice at a competitive price.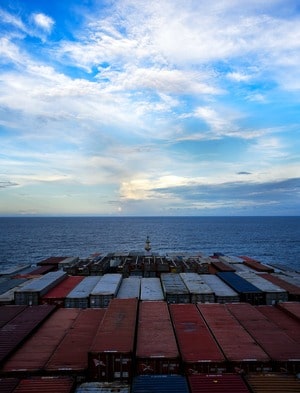 5. Seafood
 Vietnam exported over 8.4 billion USD worth of seafood in 2020, with shrimp, pangasius, and tuna being the top products. Vietnam invests in sustainable seafood production and has a strong processing industry, making it a viable option for importing high-quality seafood.
6. Furniture
Vietnam exported over $11 billion worth of furniture in 2020, with wooden furniture being the top product. The United States, Japan, China, and South Korea are the main importing countries. Vietnam has a strong manufacturing industry and invests in sustainable practices, making it a viable option for importing high-quality furniture at a competitive price.
7. Handicrafts
Vietnam exported over $2.6 billion worth of handicrafts in 2020 to markets including the United States, Europe, and Japan. Vietnam's handicrafts are known for their high quality and unique designs made with traditional techniques. With skilled artisans, modern production facilities, and sustainability practices, Vietnam offers a diverse range of high-quality handicrafts at competitive prices.
8. Electronics
Vietnam exported over $100 billion worth of electronics in 2020, with the US, Europe, and China being major importing markets. Vietnam's competitive advantages include a skilled workforce, a favourable business environment, and incentives for foreign investors, making importing electronics from Vietnam a profitable venture
9. Spices
Vietnam is a major producer and exporter of spices, including cinnamon, pepper, and star anise. According to the Ministry of Agriculture and Rural Development of Vietnam, in 2020, Vietnam's spice exports reached a total value of approximately $1.3 billion USD. It's worth noting that specific statistics may vary based on factors such as the time period, type of spice, and source of data.
10. Natural Rubber
Vietnam is one of the world's leading producers and exporters of natural rubber. According to the General Department of Vietnam Customs, in 2020, Vietnam's raw rubber exports amounted to approximately 1.45 million tons, totalling around $2.05 billion USD. The top destinations for Vietnam's crude rubber exports include China, India, and Malaysia. It's worth noting that these statistics may vary based on the source of data and the time period.
 Conclusion 
      By now, you should have an understanding of which products may be popular in 2023. Keep in mind that the list provided is not exhaustive, but offers a few options for you to purchase and sell to customers with confidence in profitability. As one of the world's largest manufacturing hubs, Vietnam boasts highly-skilled workers and competitive manufacturing costs, making it a great alternative for producing quality products.
FAQ |Best products to Import from Vietnam
How can we determine when a product is profitable?
Evaluating the profitability of a product requires a thorough analysis of all the relevant factors. While demand and competition are important, it's also essential to consider the costs involved and any potential legal or regulatory restrictions. By taking all these factors into account, you can make informed decisions and increase your chances of building a successful business.
Which types of products yield the highest profits?
While luxury items, niche products, and unique or custom-made items typically have higher profit margins, they may also come with higher production costs and smaller market demand.
Thus, conducting extensive research on your target market, competitors, and production costs is crucial in determining which products are most likely to yield the highest profits for your business. Additionally, continuously adjusting your pricing and marketing strategies can help maximize profitability
Which item holds the record for the highest number of sales?
There is no single product that holds the all-time sales record, as it depends on the market and the time period.
Nonetheless, some of the most popular and best-selling items in history include the iPhone, Harry Potter books, Rubik's Cube, Barbie dolls, and Minecraft video games.
What isThe process for locating a supplier from Vietnam?
The process of finding a supplier from Vietnam can be intricate, but there are various steps that can be taken to simplify the process. These steps include researching potential suppliers online, verifying their legitimacy, reaching out to them to request quotes and product samples, evaluating the quotes and samples received, conducting a factory audit to ensure the supplier's production facilities meet your requirements, and finalizing the agreement by signing a contract that includes all the terms and conditions of the purchase. To locate a trustworthy supplier in Vietnam, it's important to exercise patience, conduct thorough research, and practice due diligence.
DocShipper info: Did you like this article? You may also like the following:
Adivce FNM :We help you with the entire sourcing process so don't hesitate to contact us if you have any questions !
DocShipper | Your dedicated freight forwarder in Vietnam !
Due to our attractive pricing, many customers trust our services and we thanks them. Stop overpaying the services and save money with our tailored package matching will all type of shipment, from small volume to full container, let us find the best and cost-effective solution.
Communication is important, which is why we strive to discuss in the most suitable way for you!