Imagine this: Your company recently started to work on outsourcing its products or services, and quite unexpectedly, you fail to deliver good quality products or services. Under such circumstances, it is only natural that your company's reputation will get tarnished. Hence, for businesses that work on outsourcing their products or services, it is vital to ensure the quality of their products or services.  
Much like the absence of proper communication or insufficient skill-set can prevent you from winning an escape room game. Similarly, they can also hinder your outsourcing process. Therefore, it is not always the quality of your business that can affect your outsourcing. 
With the consistent rise of several global brands like Amazon, companies worldwide face immense competition and pressure to improve their quality of products.  
In this article, we will reveal a few strategies that can help you maintain the quality of your products or services, even as you outsource your products. But before moving on to the strategies, let us first brush up on a few basics.
What is outsourcing in business?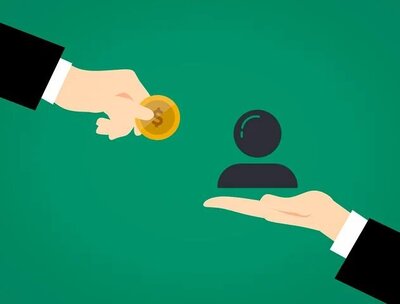 Outsourcing is a process by which your company can hire third-party personnel to execute tasks, monitor operations, and even offer a few services that your company needs. The third-party service provider generally sets up a few workers or computer systems to complete your work on time.
From information technology services like software development to even offering technical support, there are varied tasks that your company can now outsource. Often many businesses may even work on outsourcing their customer care services too! While some businesses may outsource particular arenas in their department, others might even outsource the tasks of an entire department.
FNM Info : We offer multiple services that include sourcing, packing, warehousing and much more! Our company can help you through all the shipping process thanks to our door to door service. We will make sure your goods are delivered to your doorstep!  Contact us for more information!
How does outsourcing work?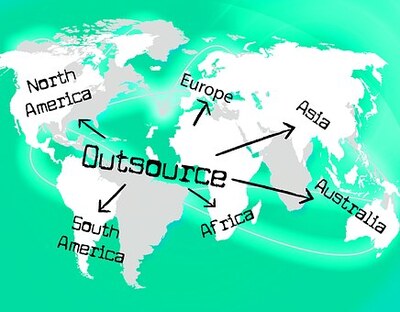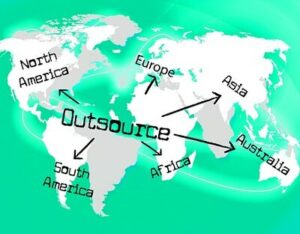 For a business looking to outsource its responsibilities, it must focus on establishing business partnerships as well as studying its logistics. You need to look at outsourcing as a process that works as a partnership rather than as a purchasing project.
Therefore, forming and nurturing good relationships is fundamental in the outsourcing process. Often, it might seem far more complex than establishing service levels and forging relationships.
What are the different kinds of outsourcing?
When it comes to outsourcing your business process(es), there are several ways that you can do it. Depending on what kind of process(es) you wish to outsource, one of the ways might seem preferable to the other. The different ways of outsourcing business process(es) are broadly divided into three categories:
Onshoring:

 It refers to relocating your work or services to a

lower-cost

location in the same country as your company.

Offshoring:

 It refers to the process of relocating your work or services to a

third-party

contractor working remotely overseas.

Nearshoring:

 It refers to the process of relocating your work or services to people

residing nearby

, often even present on the borders of countries and regions.
Why do businesses outsource their products?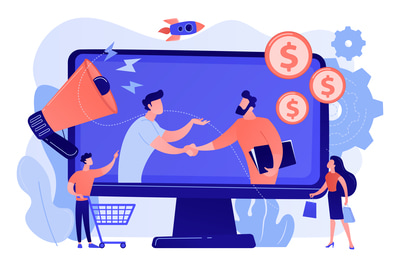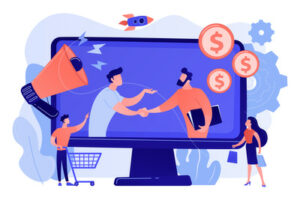 Medium to small-scale businesses mostly tend to participate in outsourcing their products as a helpful way of lowering their production cost and enhancing their work efficiency.
During the process of outsourcing, your third-party service provider solely focuses on a given task.
Therefore, they can easily deliver more efficiency in completing the work than you could do. Thus, businesses mostly try to outsource their subsidiary functions so that they can give more attention to streamlining their resources on their core functionalities.
Now that you know much of the basics of outsourcing your products let us look at a few strategies that will help you enhance your outsourcing process.
DocShipper Alert: You want to outsource some of your products but you're afraid this is going to damage the quality? We got this! Our quality control service can guarantee the quality of your goods. Our team of experts will make sure your products are in a good condition before buying a huge quantity or wasting your money. What are you waiting for, contact us!
How can I maintain quality when outsourcing products?
Let us look at a few strategies you can work with to ensure the proper quality of your products while outsourcing. These few tips and tricks can easily get you started, whether working with in-office employees or remote workers. So, let us get started:
Remain conscious while hiring
One of the first and most crucial steps in your outsourcing process is selecting and hiring the right supplier for your company. The way to do it efficiently is by selecting some potential partners who can solve your needs for outsourcing. Thereafter, you can work on sending each of them a Request for Proposal (RFP).
While sending your partners the RFP, ensure that you highlight your requirements and desires for the following areas:
Process of manufacturing
Desired product quality
Repairs of products
Resource materials
The efficiency of the testing processes
Capacity of work
Proper and efficient monitoring and reporting of the processes
Check if your RFP is extensively detailed so that your potential partners clearly outline the kind of output they need to offer. A detailed and accurate job description will help you narrow down your candidate search and make the process much faster than otherwise possible.
Know your candidates well
Even as you interview your potential candidates, ensure that you can find out exactly whether they will be good for the job or not. While hiring your candidates for outsourcing your products, you need to be sure of whether they will fit the job or not. You further need to know whether they are comfortable doing the job and also whether they can adapt to your company culture.
While interviewing your potential candidates, let them know that you expect the highest quality of products. Whenever you feel that a certain candidate will not fit right in the job, ensure that you make no compromises whatsoever and hire them nevertheless. You need to go back to the interviewing process and look for someone well suited for your job description.
Invest in auditing
Auditing can be a helpful practice for companies that wish to hire only the best-suited third-party contractor for outsourcing. Firstly, in this step, you must look for a suitable independent local auditing company. Then, you need to give them commissions for which they will minutely examine your contractor's capabilities and quality control tactics.
In this way, you can easily get a clear picture of the potential pitfalls that may arise before you in the outsourcing process. Auditors generally work on examining several key elements like quality control methods, strategies for production, product testing, and corrective action and inspection. Once you have all this information, you can make a more efficient and informed decision regarding the outsourcing needs of your company.
FNM tip : Need to outsource some of your products, but you can't find any wholesale suppliers in Vietnam? We got the solution for you! We have an article that can solve your issue. Plus, we have an expert sourcing team who can guide you and help you find the best reliable suppliers. For more information, contact us!
Review the facilities of your contractor (in case of offshore outsourcing)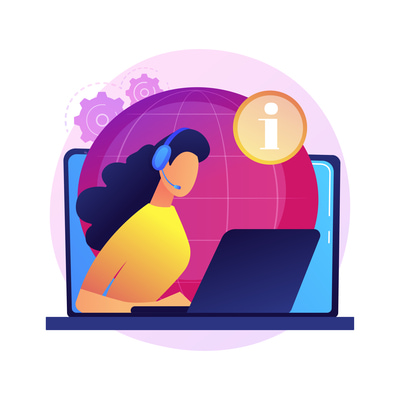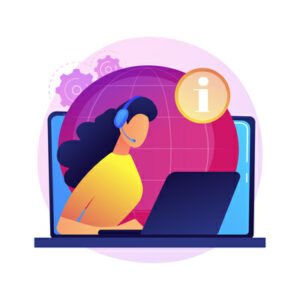 Other than doing a thorough inspection of your contractor, it is also essential for you to efficiently review the facilities that your contractor has at their facility. Given that the presence of the desired equipment and a good premise plays a key role in quality control, you must check it.
Carrying out a separate audit or a detailed report of your contractor's facilities will help ensure that your workers have a safe working environment. While running the review or testing of the facility, ensure that you stringently follow the standards set up by the International Organization for Standardization (ISO).
You can use the ISO 9001-2000 checklist, which provides all the required outlines for your quality management system. Once you analyze every point mentioned on this checklist, you will have a clear outline of the features before your eyes. You can now glance through all the strengths, weaknesses, and even any potential defects that may be there in the facility.
Remaining patient and investing in the onboarding process
Your outsourcing staff will naturally need some time to settle down in your company's jurisdiction. It is wrong to expect the perfect results to pop up magically. Instead, you need to remain patient and invest your time and efforts in building strong relationships even with your offshore staff.
Give them enough time to get comfortable in their respective positions and establish an unbroken line of communication with them. Furthermore, ensure you do not create a huge pile of responsibilities for them to bear on the very first day of office.
Give them time to adapt to the needs and demands of your company. Let them have a clear idea of the qualitative needs of your company, and do not be in a rush to hand out their responsibilities. Gradually, once you feel they are ready to take on more responsibilities, you can give them more crucial responsibilities to handle.
Establish the desires and needs of your business
Though it is not right to expect results overnight, you need to establish your business's goals and desires by outsourcing your products. Ensure that your newly recruited offshore employees have a clear idea of the kind of output expected from them. From the desired quality of products, you intend to have in your business to the efficiency of services, set up all your expectations.
While you establish the expectations of your business, ensure that you also remain positive in handling different issues that may arise. Encourage your offshore employees to bring up issues to the forefront so they can be solved effectively.
Make sure that they do not fret from raising their problems before you. This way, you can easily address the issues and solve them before they result in even bigger problems!
FNM info: Air, sea,truck freight, any type of transport you want is available. If you need to ship your goods from a country to another, using any method, we can help you through it. You just need to fill our free shipping quote and we'll respond within 24 hours!
Grow and nurture your relations with employees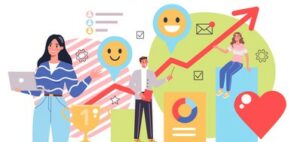 Understanding your employees inside and out is the key to every good and long-lasting business relationship. Even as you hire a contractor for your outsourcing needs, ensure your company and your remote employees understand each other well.
A proper line of communication must be established between the two parties to work in sync. For this, you can retain your remotely-working employees and assign them ongoing tasks to get them freer in communicating with you than earlier.
Yet another factor in investing in your remote team of employees over the long term is to ensure that they work hard to provide the desired quality of products or services. You can even give them regular feedback so they can understand their pitfalls and work harder to improve their work efficiency! In this way, you can effectively boost the standards of your products while outsourcing.
Utilize resources for your team of employees
Businesses that wish to outsource high-quality products must be willing to pay more than the bare minimum. All your savings will cease if your local team needs to devote extra time to correcting the mistakes your newly-recruited employees made.
Furthermore, you must work on expanding your newly-recruited team of employees. Given that there is a limit to the amount of work you can expect from a single worker, you must hire more staff for your newly-recruited team. It will help you to meet the increase in demands swiftly. Therefore, make sure to invest your resources in maintaining the quality of your products while outsourcing.
Demand sudden test runs from your contractor (in case of offshore outsourcing)
When you are working with a third-party contractor to outsource your manufacturing, it is only natural that you will need to invest your time and money. Changing your manufacturers for outsourcing can lead to disastrous results when done in a middle way. Therefore, you need to demand test runs from your third-party contractor to check the quality of your outsourced products.
It is probably best for your business to demand a test run from your potential contractor, even before you agree to a long-term contract with them. Then, you can understand whether their products are up to the mark. You can always check out any other company if you feel they can't satisfy your company's needs and demands. However, if you do not check for a test run before agreeing on the contract, you might not always get the desired quality of products.
Though outsourcing was originally only seen as a way to cut down on business costs and enhance work output, it has gradually become a strategic tool for companies. Companies have started to understand that outsourcing one or more of their business processes can help them secure an upper hand in the competition.
It is because outsourcing allows businesses to access innovative technology to get their work done. In the days to come, companies can expect to gain more from entire outsourcing departments of their business!
Author Bio
Charlotte Lin is a content creator at escaperoom.com. She's a passionate young woman, mother to an amazing nine-year-old, and an avid reader. Over the years, writing has helped her explore and understand the world as well as her own self. She loves to travel, meet new people, and spend quality time with her daughter. You can find her on LinkedIn.
FAQ | How to Maintain Quality when Outsourcing your Product?
What is outsourcing?
Outsourcing is a business practice where companies hire other companies or individuals to produce goods or services that were originally produced by the company itself. This practice is now really commun and money companies opt for outsourcing depending on their needs.
What are the benefits of outsourcing?
Some companies outsource some of their production or services because it offers a lot of benefits. Outsourcing can help you improve focus on principal business activities, increase efficiency, and help control costs.
What are the drawbacks of outsourcing?
Although it can be really helpful and beneficial, outsourcing can cause some damage to the company if it's not well controlled, like security risks, losing your focus, hidden costs, and reducing the quality control.
Is outsourcing cost-effective?
Yes! Often, outsourcing some of a company's activities is much cheaper than performing them itself. It allows the company to divide its activities to "core" and "non-core" activities and then outsourcing the non-core ones which means less salaries to pay and less machines to maintain.
DocShipper info: Did you like this article? You may also like the following:
Adivce FNM :We help you with the entire sourcing process so don't hesitate to contact us if you have any questions !
DocShipper | Your dedicated freight forwarder in Vietnam !
Due to our attractive pricing, many customers trust our services and we thanks them. Stop overpaying the services and save money with our tailored package matching will all type of shipment, from small volume to full container, let us find the best and cost-effective solution.
Communication is important, which is why we strive to discuss in the most suitable way for you!