The terms "suppliers" and "manufacturers" are almost interchangeable. A supplier is someone who can provide you with products and inventory. Manufacturers, wholesalers, and distributors are all included in this category. 
You must determine the type of supplier you require just like an expert essay writer searching for the most effective topics to compose a masterpiece. Your job is to find out the best ones and we are here to help you with it.
FNM tip : Careful research is the key to finding abroad suppliers. You should research and thoroughly investigate possible trading partners, as well as specific suppliers inside those countries. DocShipper can help you to find the right suppliers, don't hesistate to contac us.
10 Most Interesting Countries to Find a Supplier in 2022
There are some countries in the world that have taken the manufacturing industries to greater heights. Below are the 10 most interesting countries where you can find a good supplier to fulfil your business goals:
How to find a Supplier in Japan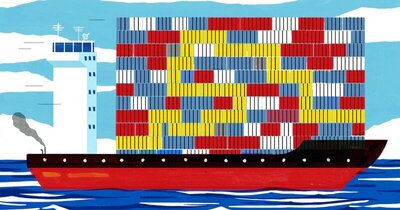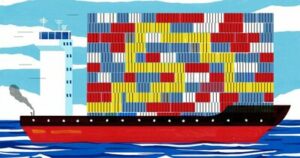 Japan is an island nation in East Asia with a population of 126.2 million people, located in the northwest Pacific Ocean. Japan is known for its animation, arts, crafts, cuisine, music, and a wide range of other sectors. Consumer electronics, autos, computers, and metals such as iron, steel, copper, and semiconductors are all major export sectors in this country. 
In 2019, Japan produced $1 trillion in manufacturing, making it the third most popular manufacturing country in the world. Japan has been shown dependable as one of the top ten manufacturing countries in the world as corporations continue to expand and seek suppliers and manufacturing partners.
How to find a Supplier in the United States
If you want to approach potential wholesalers in the United States and other overseas markets, using online B2B trade platforms is the ideal way to do it. Any buyer can use these platforms to connect with legitimate and authentic wholesalers from all around the world. 
Manufacturing is a significant part of the US economy, accounting for approximately $2.3 trillion in 2018. This industry generated 11.6 percent of overall US economic activity while accounting for half of the country's total exports. There is great diversity in the market and the US has excelled in many sectors due to advanced technology and top-level approaches. 
How to find a Supplier in Germany 
Germany has emerged as one of the biggest importers and exporters, with a population of 83 million people. In the commercial and consumer products sector, the German economy favors free markets, which is why it has risen to become one of the top ten manufacturing countries in recent years. 
Depending on what you require, there may be a variety of vendors who are most suited to your needs. You can find suppliers via a website called iXPOS as well. It enhances your exposure, and you can look into a variety of industries including automotive, medical supplies, etc. 
How to find a Supplier in China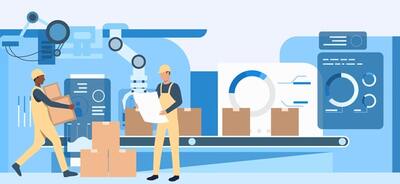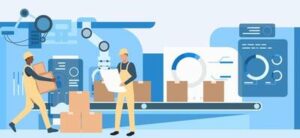 China has the world's second-largest economy, after the United States; Asia's most advanced import-export infrastructure; a billion-strong workforce, and decades of manufacturing experience. The combination of China's talented and large labor force with its mature manufacturing infrastructure is the country's biggest one-two punch. 
Due to this, you can easily find a supplier in China. Shorter lead times and easier supply chains are also a result of its experience in both low-cost and high-tech production. You will easily find the most skilled labor here, just enhance your exploratory potential. 
How to find a Supplier in Italy
Italy has been the 16th largest market for US exports in 2020, with a total value of $23.8 billion, and the fifth-largest US export market in the EU, after Germany, the Netherlands, France, and Belgium. Italy is often regarded as one of the world's most industrialized countries, with a population of 60 million people. 
Their dependable and sophisticated manufacturing industry makes them an ideal place for production. Metals and metal products, textiles and footwear, and motor cars are among Italy's primary exports. You can find good suppliers here due to extensive market and business opportunities. 

How to find a Supplier in France
In areas such as aircraft, automotive, railway, cosmetics, etc., France is a global leader in manufacturing. Vehicles, airplanes, medicinal products, and electronic components are some of the primary exports of France. It has a highly educated populace, world-class institutes, and a highly-skilled workforce. It has a cutting-edge corporate culture, sophisticated financial markets, and robust intellectual property protections. 
With a population of 67 million people, it is Europe's most important agricultural producer and a global leader in the industrial power sector. The World Bank has classified France as a high-income and rich country so you can find out some of the best suppliers here. 
FNM tip : Docshipper can assist you further: Sourcing services, quality control, products compliance... are now part of our range of services. Don't hesitate to contact us.
How to find a Supplier in Mexico
Mexico's major selling feature for individual sellers operating in the United States is its proximity to the United States. As a result, shipping costs will be reduced and lead times will be shorter. Its labour costs are lower than those in China but not as low as those in India and Southeast Asia.
The manufacturing industry in Mexico specializes in medical equipment, metals, textiles, clothing, etc. Because of Mexico's lower salaries and higher worker productivity, the North American Free Trade Agreement (NAFTA) makes it easy for North American corporations to find suppliers in Mexico as compared to China.
How to find a Supplier in Thailand
Thailand could be a good choice for private label sellers of food and beverage items, electronics and machinery, and rubber-based products. Its labour costs are very high, therefore sourcing labour-intensive products from there can be a bit hard. But you will get specialists in various fields here so it can be really good for your business.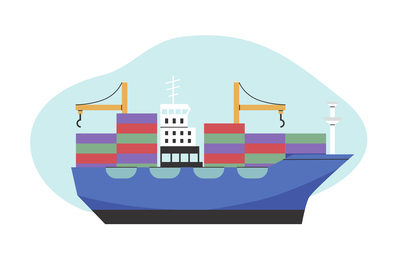 With the rise of e-commerce in Thailand in recent years, a big number of small and medium-sized e-commerce businesses have been incubated, as well as a huge number of B2B portals. It is recommended to use an online B2B portal to locate a wholesaler in Thailand. Manufacturers, suppliers, exporters, buyers, importers, and wholesalers can be found through such mediums. 
How to find a Supplier in India
For decades, India has been a popular destination for outsourcing products and services to North America. It exports roughly twice as much in physical commodities because of a thriving manufacturing and agriculture sector, and it also has the world's fastest-growing consumer market.
India has a large position in the global commerce sector, making it a key supplier for a variety of industries not only in North America but around the world. If you are a foreign investor or a firm attempting to figure out how to identify the finest Indian supplier for your needs, this place has got great options for you. 

How to find a Supplier in Indonesia 
Foreign investors have the option of doing business in Indonesia without forming a foreign direct investment firm. It is done by locating a local Indonesian supplier to import and distribute your goods in your country via direct exporting. Mineral fuels, mineral oils, distillation products, mineral waxes, animal and vegetable fats, and oils are Indonesia's principal exports. 
Despite being at the bottom of the list of the world's top ten manufacturing countries, their momentum and growth could propel them to the top in the next few years. With a manufacturing industry worth $207 billion, Indonesia should strive to expand this sector to compete with countries like India and China. 
FNM tip : Logistics has never been so easy. DocShipper accompanies you throughout the process. Do not hesitate to contact us by clicking on our contact form.
Conclusion
Finding suppliers all around the world is not difficult when there are so many online websites to help you, But the most important thing is to look for reliable ones and the countries with well-established businesses. We have compiled a list of some of the most popular countries where you can easily locate your desired suppliers that align with your business goals.
FAQ | Most Interesting Countries to Find a Supplier
What are the three main components of choosing a supplier?
When it comes to choosing suppliers, procurement departments rely on a number of qualitative, quantitative, subjective and objective criteria. Since 1991, Weber & Al. have identified three main criteria: price, delivery and quality.
How do you search for potential suppliers?
Online is the best way to locate suppliers such as manufacturers and wholesalers. They may also advertise in business directories, such as True Local, Yellow Pages, Yelp, localsearch etc.
Attending industry events and exhibitions is another good way to find suppliers and examine their products and services.
How do you manage suppliers?
To that end, here are 5 easy ways to better manage your suppliers:
1. Communicate once, reach many.
2. Keep all your information in one place.
3. Let suppliers manage their own information.
4. Integrate SBM with your sourcing and contract efforts.
5. Get the information right, and keep it right.
What is a foreign supplier?
Foreign Supplier means a person licensed as a supplier to collect and report the tax, but who does not have jurisdictional connections with this state.
Author Bio
Emily Johnson is best known for her publication of modern expert essay writer. Her writing has been featured in famous newspapers, magazines, and websites. The tone and vocabulary level of this author is easy to understand by all graduates.
DocShipper info: Did you like this article? You may also like the following:
Adivce FNM :We help you with the entire sourcing process so don't hesitate to contact us if you have any questions !
DocShipper | Your dedicated freight forwarder in Vietnam !
Due to our attractive pricing, many customers trust our services and we thanks them. Stop overpaying the services and save money with our tailored package matching will all type of shipment, from small volume to full container, let us find the best and cost-effective solution.
Communication is important, which is why we strive to discuss in the most suitable way for you!