Digital transformation is a term that's been thrown around in recent years, but few understand what it means. In this article, we'll take a deeper look at the meaning of Digital Transformation and how it can help the logistics business.
What is digital transformation?
Digital Transformation (DX) was coined by the McKinsey Global Institute in 2003. The term describes a strategy to rapidly adopt new forms of technology to create real business advantages and improve the effectiveness of business processes.


This can be accomplished by developing new services, automating existing processes, or implementing new technologies (such as cloud computing) that provide greater flexibility, efficiency, and responsiveness.
The goal of Digital Transformation is to make organizations more agile, providing them with the ability to adapt to a changing environment.
DX reflects the ongoing trend towards digitization — the shift from analog to digital systems and processes in all industries — which will have profound implications for logistics organizations.
What is the Process of digital transformation For Logistic Industry?
Digital transformation is the process of transforming an organization from a traditional, paper-based system to one that is digital-based. It is the process of implementing innovative technologies and processes in order to improve the efficiency and effectiveness of an organization's operations. The benefits of digital transformation are numerous and include increased efficiency, improved customer experience, and cost savings.
There are several factors that contribute to the success or failure of a digital transformation initiative. These include leadership commitment, business strategy alignment, organizational readiness, technology selection, and implementation, and ongoing management.
To successfully achieve digital transformation, the focus of the initiative must be on leveraging emerging technologies and best practices, which can include a number of different elements such as software architecture, process automation, cloud computing, mobile technology, and social media.
Digital Transformation is an important part of any organization's strategic roadmap. It provides a catalyst for innovation and often delivers tangible business benefits. The success or failure of a transformation effort depends on how well it is executed by the leadership at every level; from Chief Executive Officer to line-of-business leaders.
Astuce FNM : Our transport department takes care of all your logistical needs from departure to arrival. For more information, please, feel free to contact us
Digital transformation in healthcare organizations achieved through three major technological platforms
A physician or other provider who makes an examination/treatment decision about a patient based on data obtained through digital health technology may be charged with a practice act violation. This can arise in several ways, including the following:
In such instances, a diagnosis of liability may be made. In certain states, the statute of limitations for medical malpractice has passed. When this occurs, a patient may seek to recover damages from any negligent physician previously identified through data collected in an electronic health record that was not solely intended for clinical purposes (see e-Discovery).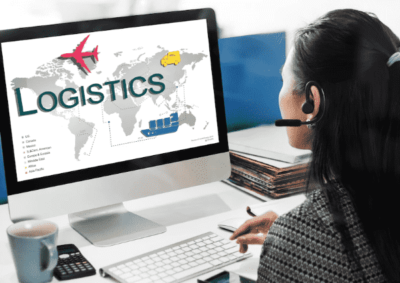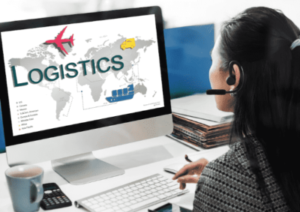 As discussed above, electronic health records are increasingly being used on behalf of both patients and payers to identify and recall past medical treatment; determine appropriate follow-up care plans, and determine whether specific providers have been paid for particular services rendered in the past.
How will digital transformation impact logistics businesses?
Digital transformation is changing the way we live, work, and play. It's a massive undertaking that's reshaping entire industries, including logistics.
Logistics businesses are in a prime position to take advantage of digital transformation. They have access to information and technologies that can improve their operations and competitive edge.
Astuce FNM : Logistics has never been so easy. DocShipper accompanies you throughout the process. Do not hesitate to contact us by clicking on our contact form.
Here are 13 ways digital transformation is impacting logistics businesses
1. Increased Efficiency and Quality
Logistics businesses can achieve increased efficiency and quality by using digital tools to streamline processes and automate workflows. This can reduce costs while improving the quality of products and services.
2. Increased Customer Engagement
Customers want to interact with goods and services in an easy, efficient, and transparent way. By using digital technologies like Incrementors online link-building services, logistics businesses can give customers the best possible experience when buying or consuming goods. This can increase customer loyalty and revenue generation.
3. Improved Supply Chain Management
Logistics businesses need to manage a complex supply chain involving many different parties. With digital technology, they can closely monitor inventory levels and optimize logistics networks for maximum efficiency. This helps them reduce costs and improve delivery times for customers.
4. Increased Employee Efficiency
Digital transformation enables employees to work from the comfort of their own homes and take advantage of flexible work schedules. This empowers them to focus on job tasks in ways that are not possible when they are physically present at a corporate office.
5. Increased Productivity
Employees can also benefit from digitization as it enables them to get more tasks done in less time, thereby increasing overall productivity.
6. Greater Customer Awareness
By integrating digital technology into existing processes, sellers can provide customers with greater insight into the product and service being sold. This helps buyers better understand the brand and the effort put into producing and delivering the goods or services.
7. Improved Technology Investments
Digital technologies allow businesses to reduce operational costs by automating manual processes and reducing human error rates for products and services being traded for a price. Digital technologies also allow firms to improve the efficiency of their service delivery.
8. Increased Profits
A recent study conducted by Business Insider found that digital technologies have increased profits for companies in various industries, including retail, hospitality, health care, and real estate among others.
9. Better Service Delivery
A more efficient and effective supply chain management is needed when applying digital technology to a business' performance improvement efforts. This includes a greater degree of transparency, which allows suppliers and customers to communicate more effectively with each other, as well as create trusted relationships with each other.
10. Higher Customer Satisfaction
Customers are getting better at evaluating online reviews on products they've purchased before making a purchase decision on similar products offered by competitors. They're also getting much better at determining which products are fake reviews, and thus more likely to ignore those reviews.
11. Higher Customer Acquisition Costs
As customers get better at learning about their vendors, they'll be less likely to do business with a vendor that doesn't meet their expectations. In fact, because a customer would have been able to find out about the good or bad of the product from anywhere on the Internet, the only way for a business to sell its products is by providing them with a high level of customer satisfaction and confidence in their products and services!
12. To Raise Barriers For New Competition
As competition increases on search engines, it becomes harder for new players to attract customers away from established winners when they're still new. This means that it becomes even harder for new entrants to be successful because they would have to get better at marketing, in order to draw customers away from the established leaders, who are already doing this on a regular basis!
13. To Raise Barriers For New Legislation
If the aforementioned argument was applied to legislation, then it would be quite effective because government laws tend to change on a very regular basis. A good example could be when the US government banned Internet gambling in the early 2000s, and many other countries followed suit.
With each passing year, these bans become more unyielding and hard-hitting as time goes by, and therefore making it increasingly difficult for online gambling operators across the world to gain access to the US market.
How is the logistic business currently facing challenges in the era of digital transformation?
Digital transformation is having a profound impact on many aspects of business, including logistics. The advent of digital technologies has made it easy for customers to order and receive products online, as well as track shipments from start to finish.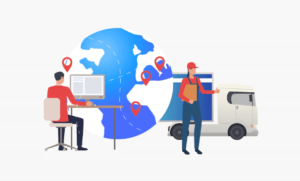 At the same time, digital transformation is causing logistics businesses to face new challenges. For example, some companies are struggling to keep up with the ever-changing technology landscape.
As a result, they're finding it harder to compete with rivals that are better equipped to embrace digital technologies. Although digital transformation may be creating new problems for logistics companies, it's also creating new opportunities.
For example, digitalization is allowing businesses to automate many of their processes. This can help logistics businesses reduce manpower and other costs. In addition, companies that embrace digital technologies like Incrementors digital web solutions can improve their operational efficiency and performance by using automated systems. To capitalize on this trend, logistics companies need to remain aware of the latest developments in the world of digital transformation. Here's what you need to know.
How Digitalization Is Upending Traditional Logistics Business Models?

Many of the logistics companies that operate today have been around for a long time. Although these companies are often highly profitable, they're having a hard time adapting to the changes brought on by digitalization. In fact, many have failed because of their inability to keep up with technological progress.
These failures are not uncommon because traditional logistic companies don't understand the need to remain agile and innovative. Instead, they're slow-moving and outmoded.
What are some ways to overcome these challenges and make your company profitable?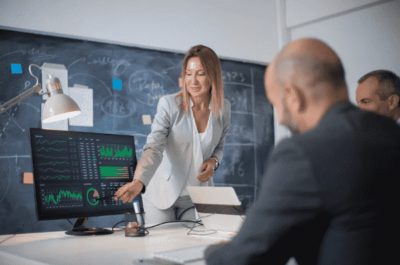 In order to remain competitive in the digital age, many companies are undertaking digital transformations. But what are the challenges and benefits of this transformation? And what steps can businesses take to overcome them?
There are a few ways that businesses can overcome these challenges and make their business more profitable. One way is to improve customer experience. By delivering a better customer experience, companies can create loyal customers who will be more likely to recommend your company to others.
In addition, by improving your website design and optimizing it for search engines, you can improve your visibility and reach potential customers who may not have known about you before.
Another way to overcome these challenges is to digitize your processes. By digitizing your processes, you can reduce costs and streamline operations. You can also automate certain processes, which can free up employees to focus on other tasks. This can help your business become more efficient and profitable.
Overall, digital transformations can be very beneficial for businesses. By overcoming the challenges presented by this transformation, companies can become more efficient and profitable.
There are a number of ways to overcome the challenges of digital transformation and make your company profitable. One way is to create a data-driven culture. This means that everyone in your company understands how data can be used to improve operations. Another way is to use digital tools to enhance customer engagement and loyalty.
Finally, you need to invest in infrastructure and technology to support the digital transformation. By doing these things, you can ensure that your company remains competitive in today's market.
Astuce FNM : DocShipper will be able to provide innovative solutions to help you overcome the barriers that hinder your procurement process. Our specialists provide you with individualized support for sourcing or overseas shipping needs so that you can always keep one step ahead of your competitors. Get in touch with us for further details.
Conclusion
Logistics is an important part of any business, and today's digital transformation has made it even more critical. By embracing digital technologies, businesses can improve their efficiency and transparency across the entire supply chain.
In addition, they can reduce costs and increase customer satisfaction by automating processes and optimizing operations. As a result, logistics businesses are at the forefront of innovation in many industries, including retail, manufacturing, healthcare, and technology.
Author Bio
Larry Nicholls is the Marketing Manager at Incrementors. Incrementors is an award-winning digital marketing company that is expanding their businesses online by bringing in more customers, leads, and sales. Incrementors focuses on offering clients highly specialised, individualised web marketing solutions.
FAQ | Digital Transformation: Impact And Importance For Logistics Business
Why is digitalization important in logistics?
The logistics industry has been impacted by digital technology. Thanks to digitalization, businesses can modify their processes and operate differently. They can optimize their productivity.
What is digitalization logistics ?
Digitalization logistics is a process of digitalization and automation associated to the transportation of commodities. In other words, the digitalization of logistics is what will make it possible to centralize all the date, by offering instant accessibility to data.
What are the importance of logistics ?
Logistics is important in many ways. It optimizes the company's results by providing quality service to its customers. Logistics ensures the accompaniment of the goods and allows to benefit from a certain security.
DocShipper info: Did you like this article? You may also like the following:
Adivce FNM :We help you with the entire sourcing process so don't hesitate to contact us if you have any questions !
DocShipper | Your dedicated freight forwarder in Vietnam !
Due to our attractive pricing, many customers trust our services and we thanks them. Stop overpaying the services and save money with our tailored package matching will all type of shipment, from small volume to full container, let us find the best and cost-effective solution.
Communication is important, which is why we strive to discuss in the most suitable way for you!