The phrase "international shipping" refers to the process of taking a package out of one country and delivering it to a destination in another via ocean, air, or road.
Moving freight across borders is a difficult operation, and there are numerous rules and regulations that go along with it. Businesses must be aware of and adhere to certain international shipping regulations in order to import or export goods successfully. They also need to gather the necessary paperwork to ensure that their shipments are cleared by customs.
This article will help you understand how to make your international deliveries as successful as possible and who to contact to optimize it.

Top international shipping
DocShipper, we introduce you to the international forwarder
DocShipper
based all over the world.
What does DocShipper offer?
An excellent international delivery is an important competitive advantage. It is also a challenge for e-tailers: more expensive than domestic, longer delivery times even when the distance is shorter, and often imperfect tracking.
DocShipper connects shippers to its network around the world, to ensure that e-retailers and their customers receive perfect international delivery.
Their shipping solution also helps manage and optimize shipments, including carrier selection, delivery times and available services. Shippers can set up consistent, ongoing communication with their own tracking pages, and send proactive customer notifications on order progress.
How does this offer differ from those of competitors?
Compared to international carriers, DocShipper offers a richer and more comprehensive service. Connecting to a single platform allows for maximum flexibility with minimal complexity, with short delivery times anywhere in the world.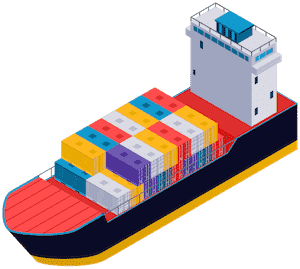 E-retailers can use carriers precisely where they are best. This improves the customer experience and generates additional sales in their target markets at reduced costs.
E-retailers can apply their own graphic design and notification sequence of their choice to increase customer satisfaction and minimize the need for customer service by up to 30%. Upon request, e-commerce sites can also receive formatted shipping data for easy analysis. The software also handles claims management, package tracking, insurance and returns.
Most players in the market offer little or no solutions in addition to shipping.
Who to entrust with the delivery of your parcels internationally?
The number of international e-tailers is growing steadily. As Europe's leading postal operator, Deutsche Post supports them by delivering their parcels reliably and economically anywhere in the world.
Deliver your customers' packages anywhere in the world
According to Fevad, 66% of French e-tailers are now present internationally, up from 62% in 2018. This increase is expected to continue in the future: 88% of them foresee an increase in the weight of their international sales over the next few years.
How to prepare for the international market?
Among the steps to be taken, such as adapting the content of the merchant site, marketing, assimilating local legislation and taxation, local payment, customer service, what place does logistics occupy?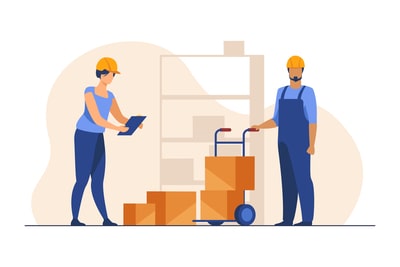 The quality of delivery is crucial when selling on the Internet abroad: it is the carrier who ensures the physical contact with the customer. From the buyer's point of view, delivery is associated with the online purchase process and is an integral part of it.
Who to entrust with the delivery of your parcels abroad?
As Europe's leading postal operator, Deutsche Post supports e-retailers in France by delivering their parcels reliably and economically. Deutsche Post is part of the Deutsche Post DHL Group, the world's largest logistics group. It offers its customers easy-to-use, standardized shipping services as well as innovative, customized logistics solutions.
Deutsche Post's support and integrated range of products and services enable European companies to deliver goods with peace of mind. Deutsche Post France's major asset is its customer service based in France, ready to assist you at every stage of the shipping process. The group's number one priority is to offer exceptional customer service.
FAQ | 🚚Successful international delivery✅
What are the benefits of a good international delivery?
Having excellent international delivery gives you a competitive advantage. It increases your competitiveness.
What is logistics?
Logistics is a department in its own right in most medium and large companies. This function is strategic and has a considerable influence on the company's activity. This file explains what logistics is in a company, what its importance is and what the management of logistics in a company consists of.
Why is logistics so important?
Logistics is so important because it is the carrier who will be in contact with the customer. He will therefore associate the purchase process with the delivery.
How can the price of transportation be calculated?
The cost price of transport depends on the mode of transport, the number of kilometers traveled, the weight or volume transported and the number of containers transported
DocShipper info: Did you like this article? You may also like the following:
Adivce FNM :We help you with the entire sourcing process so don't hesitate to contact us if you have any questions !
DocShipper | Your dedicated freight forwarder in Vietnam !
Due to our attractive pricing, many customers trust our services and we thanks them. Stop overpaying the services and save money with our tailored package matching will all type of shipment, from small volume to full container, let us find the best and cost-effective solution.
Communication is important, which is why we strive to discuss in the most suitable way for you!