Vietnam is increasingly attracting investors, importers, and big companies. This phenomenon is due to the rapid development of the manufacturing industry. The country is one of the world's largest exporters of electronics, shoes, and especially textiles. This is why we wanted to give you some advice on finding the best fabric supplier in Vietnam.
Why choose Vietnam for your procurement?
You could select between many countries to manufacture your product, like China or Italy, but deciding to do your procurement in Vietnam has advantages that we are going to detail.
Supplier's expertise
Vietnam is now known as one of the greatest textile exporters in the world. This recognition is due to changes Vietnam has known these past years. In fact, the government is working to develop the industry and train workers to gain in performance and obtain new skills. Thanks to this initiative and its production capabilities, Vietnam has emerged as one of the key centers of manufacturing expertise among other industrialized nations in Southeast Asia.
Competitive price
Obviously, the price is one of the first criteria when looking for a supplier. If you select a Vietnamese supplier, you can be sure to benefit from one of the most competitive prices in the world. In fact, Vietnamese labor costs are half that of China for equal production quality. That's why Vietnam is chosen as a better alternative.
Vietnamese quality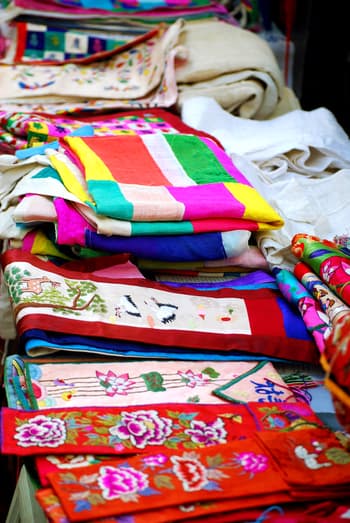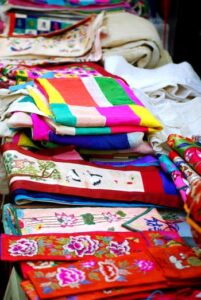 Vietnamese culture is rich, and among all the traditions and typical things of the country, there is a product that tourists always want to bring back from their holiday in Vietnam, the fabric, called "tho cam". Vietnam is known for its ancestral production of silk, embroidery, and brocade, but also for other fabrics like cotton. If you are looking for good quality fabric, you can find it easily in Vietnam.
Where to find fabric suppliers? 
Because of its history, Vietnam is one of the first textile exporters in the world, and you can find manufacturers and wholesalers with various means.
Vietnamese Market
If you are visiting Vietnam to find your textile supplier, you should not skip over markets. There are several markets all around the country, we have selected the best fabric markets in Vietnam for you : 
Dong Xuan Market
One of the oldest markets in the country, Dong Xuan Market is located in the Capital City of Hanoi. This is not a fabric specialized market, you'll also find electronics and souvenirs, but all kinds of fabric are present, from tissues to clothes.
Ninh Hiep Fabric Market
Located 20 min from Hanoi in the province of Bac Ninh, Ninh Hiep Fabric Market is specialized in textiles and fabric. You'll find a lot of suppliers and a huge range of different fabric. 
Soai Kinh Lam Fabric Market
This market groups more than five hundred shops selling all kinds of fabric in Ho Chi Minh. You'll find different types of fabric, diferent color and size. By visiting this market, you can be sure you'll find what you are looking for.
Ben Thanh Market
Situated near Ho Chi Minh, Ben Tanh Market is the most visited Market in Vietnam. You'll find a different kinds of products, and a large panel of fabric.
Find wholesalers online
When looking for a supplier, you'll always look through your screen to find fabric thanks to online directories.
The Asian largest online wholesaler is Alibaba. Grouping thousands of different suppliers on the same platform, allows you to have a wide choice for your procurement. Be careful to use filters for your research and choose "Vietnam" in the "country/region" category.
You'll also find a huge list of Vietnamese suppliers on Globalsource.com, but there are fewer than on Alibaba. The advantage of Globalsource is that the website provides more very detailed information about the supplier than other websites.
Sourcing agency's database
Sourcing can sometimes be time-consuming, that's why sourcing agents are here, like FNM Vietnam that will put at your disposal our Vietnamese supplier's database, which is verified and reliable, and we handle all the communication with them.
What to keep in mind while choosing a fabric manufacturer
Vietnam is developing rapidly, and the influence of these changes can already be felt throughout the world. Vietnam is on the map because of its widespread access to technology, media, and mass production of commodities. But these improvements don't mean that you should have blind trust in your supplier, there are points you have to be vigilant with.
Norms & standards
As in every country, Vietnam has to respect different norms and standards while producing something, like fabric in our case. These norms will not be the same depending on the country you are importing the product to.
FNM tip: It could be necessary to verify if norms and standards, if the supplier doesn't have its laboratory, you can rely on another by yourself by asking DocShipper's agent for our laboratory tests services. To get further information, don't hesitate to contact us! 
Supplier's compliance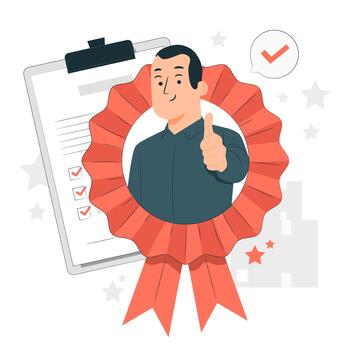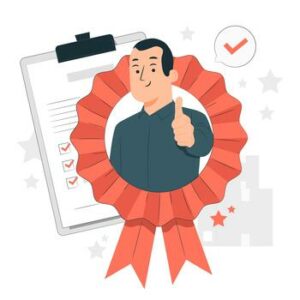 It can happen that a supplier tells you that he is respecting all the norms and standards that your country requires, but sometimes it's only to attract you. To ensure the reliability of a supplier, you'll have to check its compliance. 
The first document you have to check is the Business License, where "production", "manufacture" or another lexical field of production has to be written, it's also important to look at the share capital because it's proof of the supplier's activity extent. There are a lot of false business licenses, so be careful, the best is to rely on someone who. 
There are other documents you have to ask the supplier like its trademark, patent, product safety, and other compliance that ensure its reliability.
If a supplier refuses to send you all this documentation, be careful, there are chances that he's not reliable.
FNM info: To ensure the reliability of a supplier, you can rely on DocShipper to do a supplier audit, thanks to our expertise in this field. Don't hesitate to contact us for any information.
Fabric's quality 
When the manufacturing norms and standards are respected, it's still essential to verify the quality of the product. You always have to be careful with suppliers because they will always try to save money by cutting corners, and the quality is always impacted by these actions. 
One of the most important steps in quality control is to ask for samples, so you can check your product before its manufacturing and expedition. 
Even if the sample is fitting your needs, it's crucial to continue with the quality control by doing a pre-shipment inspection procedure, so your fabric will be checked before being sent to the importation country.
FNM Info: FNM is an expert in sourcing and is able to do your quality control thanks to its dedicated service! Feel free to contact our experts to get more information and a free quote.
Next step: contract with a supplier 
Now, you have selected a few suppliers, and you have to contract with one of them. There are several steps to take before a deal can be made. 
Communicate with the supplier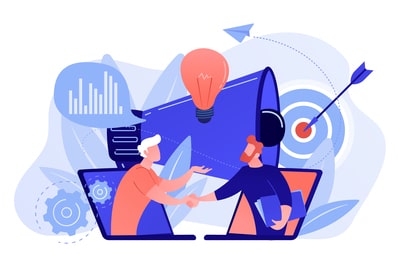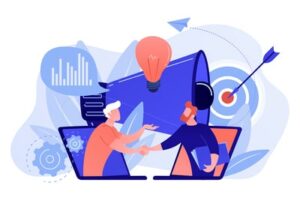 Before contracting with a fabric manufacturer in Vietnam, it's crucial to establish a good relationship with him. In fact, Asian suppliers are basing their business relationship on confidence, and you have to gain it by spending time with them and talking about anything except business. If they trust you, you'll gain credibility and the supplier will not try to scam you if he respects you. Finally, having a good relationship with your supplier could be another guarantee of quality. 
Negotiate with the supplier 
Once you have established a good relationship with your supplier, it's time to negotiate in good circumstances. There are different points you'll have to negotiate : 
The Quality 

The price 

The payment terms

The expedition conditions
Don't ignore that a supplier, is still a businessman and will always try to take advantage during the negotiations. Another point is that negotiating is an art, even if the terms and conditions are fitting your needs and budget, it's crucial to try to negotiate to don't lose credibility. The best way to ensure good negotiations is to meet your supplier and visit its country. If you are not able to fly to Vietnam, we recommend relying on a sourcing agent.
FNM Alert: FNM is a sourcing expert and can handle this step for you, from A to Z, which includes negotiations. Our experts are able to communicate with your supplier and build a relationship with him because they are speaking its language and know their culture. Don't hesitate to contact us to get more information about this service! 
 Finalize the transaction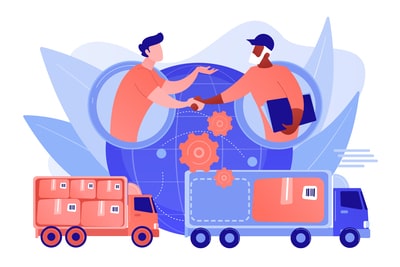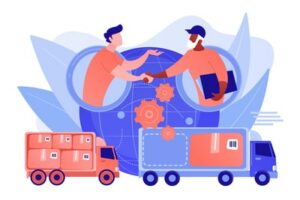 You have negotiated the contract terms and conditions, your supplier will launch the production of your fabric, and you are going to pay and organize the expedition. One of the advantages of Vietnamese procurement is the regulations and administrative tasks that are easier than in other countries like China. You'll save time and money by relying on a Vietnamese supplier, and to ensure a successful transaction, we recommend contracting with a sourcing agent like FNM Vietnam if you are not yourself a sourcing expert.
FAQ | How to Find a Wholesale Fabric Supplier in Vietnam?
Where are the best suppliers between China and Vietnam?
This question is difficult to answer because it depends on your needs and the product you want to import. In fact, China could be better in electronique while Vietnam will provide less expensive fabric. The best thing to do is to compare them according to your criteria.
What is the most famous fabric in Vietnam ?
Vietnam is recognized for its rich and diverse culture, which has led to an increase in the production of fabric. Shantung taffeta, Bengaline weave, and Ebony satin are the three most popular textiles.
Why are companies relocating to Vietnam?
Vietnam offers great opportunities to companies who want to relocate; Investments are easier and administrative tasks are minimized. Companies like Nike and Adidas has chosen Vietnam to relocate their manufacturers and productions.
Is it cheap to import from Vietnam?
It depends on what you're hearing by "cheap", labor costs are half of Chinese's, but never forget that quality has a price, no matter where you are doing your procurement.
DocShipper info: Did you like this article? You may also like the following:
Adivce FNM :We help you with the entire sourcing process so don't hesitate to contact us if you have any questions !
DocShipper | Your dedicated freight forwarder in Vietnam !
Due to our attractive pricing, many customers trust our services and we thanks them. Stop overpaying the services and save money with our tailored package matching will all type of shipment, from small volume to full container, let us find the best and cost-effective solution.
Communication is important, which is why we strive to discuss in the most suitable way for you!