Introduction
Vietnam is becoming another manufacturing hub apart from China, if you are looking for another country to tackle the rising additional cost involved when manufacturing in China. The manufacturing advantages in China may not be lucrative anymore.
Vietnam's manufactured exports to the United States surpassed $96.3 billion in 2021, with a focus on textiles, apparel, electronics, and foodstuffs. The government has pledged to become a high-income country by 2024, with a more environmentally friendly and inclusive economy. Manufacturing accounts for 25% of Vietnam's rising economy, and the country's GDP is expected to grow by 5.5 percent this year.
Although Vietnam is offering itself as a growing manufacturing hub it is far from the manufacturing standards followed by neighboring giants Taiwan, China, and Japan. Vietnam, like every other industrial location, has its own set of advantages and disadvantages. In this article, we'll go over six points to think about if you're thinking of manufacturing in Vietnam. We also offer suggestions for determining whether this appealing Asian manufacturing site is suited for your products.
Advice FNM: Manufacturing sector is still new in Vietnam, consider the location of the Manufacturer for sourcing before signing any contract. You can also get an expert help, FNM Vietnam expert are experienced in the field of manufacturing and supplier sourcing, all you have to do is to fill in our contact form to reach to our experts, who be glad to help and assist you.
The Initiatives of the Vietnamese government to grow international trade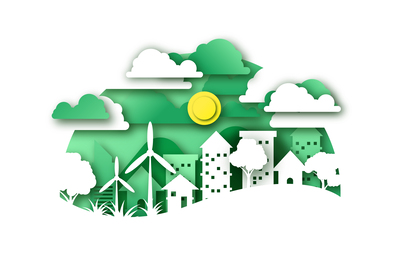 The government has taken a stance to change its image across the world and enhance the economy of Vietnam by venturing into manufacturing. As known, Vietnam is an agricultural focus country.
The government wants to diversify the country's portfolio to minimize the threat to their economy from external influence. Companies like yours can take benefit of this sentiment and get your production going, as the government will be making it easier for foreigners to make international trade with them.
Info FNM: The Vietnamese government is opening its door to new traders, if you are planning to switch your manufacturing from China, FNM Vietnam  is here to help, contact us through our free from.
New Trade Agreements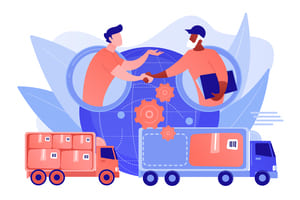 At the beginning of the 21st century, A Bilateral trade deal was signed between the United States and Vietnam. The RCEP agreement was also signed by Vietnam aka Regional Comprehensive Economic partnership that has a web of 15 nations and nearly a 3rd of the population on the west Pacific Rim on this planet, all in 1 trade Zone, this was possible as Vietnam was already a reputed ember of ASEAN trade agreement which is for south-east Asian countries exclusively. This shows that Vietnam has access to source materials from its partners and neighboring countries in the ASEAN and RCEP regions.
Tax Haven
The government of Vietnam provides tax benefits to attract foreign investment into the country. To build the manufacturing industry domestically, they provide establishments that are technologically advanced in industrial colonies at discounted tax rates, strategic tax holidays, and other tax incentives to grow and build in the country. These benefits help the new manufacturers to increase their capability and capacity at lower tax rates.
Modern Infrastructure
Connectivity can become a problem, as one might think for a country like Vietnam. The city of Ho Chi Minh aka Saigon, the financial capital of Vietnam, has gone under progressive infrastructure growth, especially in the south.
The locale surrounding the city of Hanoi, the capital of Vietnam, has gone under large investments with electronic tech giants such as Samsung towards the growth of the region by deploying people and money in mass. This region of Vietnam is ahead of the rest and is recommended due to connectivity and ease of moving supplies from port to your facility and vice versa with finished parts or products. In a booming region in the efforts for expansion, roads are being built, railways and ports to support growth when it comes to manufacturing.
.
Labor Training Programs
One of the major stakeholders, employees are the driving asset for organizations, the central government understands the need to upskill their people, to enhance the knowledge and skills of their workforce, this is another way the central government is making their domestic market vibrant and a part of the diversification of the economy. There are several vocational programs in their arsenal of development initiatives. The labor force manufacturing is high quality and has enhanced the capabilities of the Vietnamese workforce.
A Commitment towards Green Economy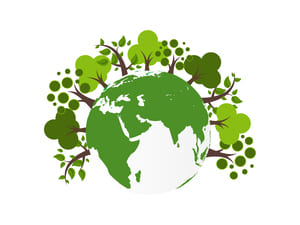 For the Vietnamese government, sustainability is a primary motivator. They want to be a carbon-neutral country by 2050, and one of their green goals is to develop a sustainable manufacturing industry.
This is an excellent time for businesses who want to become more sustainable and want to start from scratch. Vietnam has benefits in that the manufacturing industry is a rising sector in the country, and they can apply sustainable directives for cleaner energy and manufacturing processes to establish a green economy in its totality through infrastructure, which is only the beginning. If green manufacturing is ingrained in your company's DNA, it may be the determining factor in the manufacture of your product.
Finding the Right Factory for Production
You may already be aware of the number of manufacturing choices there in China, it becomes overwhelming sometimes to which manufacturer to choose. Despite the Pandemic hit in the year 2020, the World Bank in Vietnam reported the manufacturing sector alone brought $45 billion in revenue in US dollars but in the same year China made $3.2T in US dollars.
We see the difference is more than 60x times, which shows Vietnam's manufacturing sector does not have a solution for every manufacturing need. The choices are limited, you will have to find the right connections to know about the domestic market and get in touch with the right partner. You will need someone to check if the manufacturer has all the resources such as specific technical equipment for your product's creation and does it have relevant skilled labor and specific equipment.
It is also required to check certifications for quality control, which is progressively developing as well. All boils down to selecting the right manufacturer to make sure your production is seamless. The capability of Vietnam is limited for now and it's still developing its manufacturing sectors unlike China, so It might not be the option for everyone, but it can be an option for you Contact FNM Vietnam for more info.
Alert FNM: There are new manufacturers in the market, be cautious and check the records, capabilities and production capacity of manufacturers prior considering them, Contact DocShipper if you need help!
Consider the Supply Chain Capabilities
The pandemic in 2020 showed the world how depending on 1 country for its manufacturing process can affect production around the world. Importers are thinking of diversity in their sourcing but beware of the supply chain loopholes and capabilities of other options available. Make a clear analysis of how you will get your products delivered to you and raw materials into Vietnam if you're sourcing it from a third country to your manufacturer's factory, identity and examine all the costs that may occur. It is an advantage that Vietnam has a land connection to China and the recent regional agreement of RCEP mentioned beforehand nullifies many barriers and allows tariff reductions. You have the option to source from RCEP partners such as Taiwan, Indonesia, Philippines, Singapore, South Korea, and Japan.
The Bureaucracy and Developing Infrastructure
Vietnam's two most generous challenges in construction allure production area, that it is increasing, and it has a sole-body, central regulated administration. Infrastructure bettering be reluctant demand and organizing. Government bureaucratic rules may be confusing  although reconstructing, two together endure determinant into your conclusion, exceptionally by what method they grant permission impacts your schedule and in what way or manner long it will enjoy receiving your brand to display.
Finding the Right Partner: Enhance Strengths
Choosing a production friend is so detracting that sourcing is a stage in the brand growth process. At the beginning of your sourcing journey, you endure believing diversified locales for production, containing Vietnam. Make sure you believe what science you need, by means of what much labor is necessary, and the needs of your supply chain. Finding masters the one thinks the local advertising is even more influential in Vietnam than in added nations. Because the product manufacturing is still increasing and skilled are not almost as many laboratories to select from, dignitary the one sees terrain is essential. Finding those masters is easygoing with the help of FNM Vietnam. Our group has knowledge of Vietnam and added nations around the globe. We again specify the planet's first worldwide forum for production incidents. You will find an approach to the fashionable society and guests to not only help you survey Vietnam production but replace your complete commodity happening crew. The current real world is that even though China is still the worldwide director in production, you have additional alternatives. And for many products, production in Vietnam grants permission to be a high-quality choice. Reach out to our crew, and let's survey in what way or manner we can help.
FAQ | Sourcing products manufactured in Vietnam
🔎Where can I get the list of manufacturers ?
We will have to see based upon your requirements as to which manufacturers in Vietnam are offering what you need and then we will provide you a list to choose from with all the benefits and disadvantages of going with one manufacturer over the other. So you can make an informed choice.
💸What are the costs involved in finding a suitable manufacturer?
It depends from company to company, some companies charge a nominal rate and some a little more. We are offering the service as an additional benefit when you choose to trade via DocShipper for no additional cost.
👻What happens if a selected manufacturer does not deliver on their promise?
Usually this does not happen, the manufacturer has a reputation to maintain in the market but if in case such a situation were to occur. We at FNM Vietnam help you in advance in choosing a reliable manufacturer to avoid this risk and the contracts made define the liable party in case of breach in contract. If the manufacturer fails to deliver then if your business gets affected by not delivering on agreed specification of the product, the manufacturer becomes liable to cover the losses incurred to your business.
🤔What if I face difficulties in logistics transporting my goods from the manufacturing site to the port of departure?
The south has a very developed transportation system in place and the government is aiming to enhance it even further. If you have any doubts you can contact DocShipper for this. We also provide logistics services including transportation from manufacturers to the destination country of your choice, you can avail a free quote as well.
DocShipper info: Did you like this article? You may also like the following:
Adivce FNM :We help you with the entire sourcing process so don't hesitate to contact us if you have any questions !
DocShipper | Your dedicated freight forwarder in Vietnam !
Due to our attractive pricing, many customers trust our services and we thanks them. Stop overpaying the services and save money with our tailored package matching will all type of shipment, from small volume to full container, let us find the best and cost-effective solution.
Communication is important, which is why we strive to discuss in the most suitable way for you!